If you have ever driven on I-80 through Wyoming, you understand. The speed limit in the western part of the state is 80 mph; the wind is always blowing at 80 mph; there are always 80 semis to every 1 car along the route; you will see 80 herd of antelope grazing along the highway; Little America Resorts have 80 billboard signs littering the landscape; bathrooms are always at least 80 miles apart; and my golf scores are almost always in the 80's. For all those semi drivers who need a break and want to get in a quick 9, here are a few suggestions:
Sinclair Golf Course, Sinclair, WY
Leaning Rock Golf Course, Pine Bluffs, WY
Little America Resort and Golf, Cheyenne, WY
Kingham Prairie View Golf Course, Cheyenne, WY
As we travel America's highways and byways discovering 9-hole gems, our goal is to golf the fairways less traveled. Along the way we have found many outstanding courses (Ace) and a few that fall at the other end of the spectrum (Double Bogey). We have experienced what big cities have to offer, and also how small towns work together to support their 9-hole courses. The bottom line is to have fun, explore all areas of this country, and meet awesome people. We have assembled a number of trips that feature golf but also include other activities. Enjoy the journey!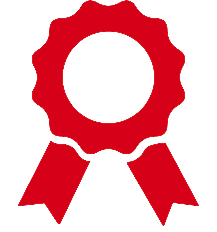 9 Hole Courses of the Year
Our Courses of the Year are chosen from any course that is given an Ace rating during that year. The ratings are based on a 60-point scale from the following categories: Shot Value, Design Variety, Memorability, Aesthetics, Conditioning, and Ambience. There are many courses that are worthy but these are the best of the best!
The videos in this collection include: course overviews, specific hole descriptions, interviews with course staff, and interesting things we experience as we golf the fairways less traveled.