Golfing with the Cartwrights and dining with the Donner Party!
This was definitely a strange pairing. We played two courses that have a connection to the TV show Bonanza and the Ponderosa Ranch. That explains the Cartwright family connection. But dining with the Donner Party? One of our
Always Time for 9 
staff members has the last name Donner. He is a big man with a hearty appetite. As we traveled over Donner Pass from Nevada to California and eventually to Oregon, we made sure to stop at every rest area and restaurant to make sure his stomach was full. You just never know...
Old Brockway Golf Course, Kings Beach, CA
Ponderosa Golf Course, Truckee, CA
The Links at Kiley Ranch, Sparks, NV
Bandon Dunes Golf Resort, Bandon, OR
Tucker Oaks Golf Course, Redding, CA
Old Back Nine, Bend, OR
As we travel America's highways and byways discovering 9-hole gems, our goal is to golf the fairways less traveled. Along the way we have found many outstanding courses (Ace) and a few that fall at the other end of the spectrum (Double Bogey). We have experienced what big cities have to offer, and also how small towns work together to support their 9-hole courses. The bottom line is to have fun, explore all areas of this country, and meet awesome people. We have assembled a number of trips that feature golf but also include other activities. Enjoy the journey!
As we golf the fairways less traveled, we invite you to join us in our travels. If you're interested in playing with the Always Time for 9 team, please feel free to contact me. Following is our tentative schedule for 2021. As we get closer to these dates, we will share specifics about where and when we will be playing.

April - Ft. Collins, CO - 4/12 - Mountain Vista GC
May - Oregon Coast
June - Idaho/Utah/Wyoming/Colorado
July - Washington
August - Idaho/Washington/Montana/North Dakota
September - Oregon Coast
Sept/Oct - PA/NY/New England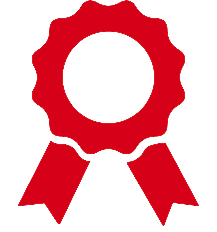 9 Hole Courses of the Year
Our Courses of the Year are chosen from any course that is given an Ace rating during that year. The ratings are based on a 60-point scale from the following categories: Shot Value, Design Variety, Memorability, Aesthetics, Conditioning, and Ambience. There are many courses that are worthy but these are the best of the best!
The videos in this collection include: course overviews, specific hole descriptions, interviews with course staff, and interesting things we experience as we golf the fairways less traveled.