9 Holers; 9 Days; 9 States; 9 Courses; 900 miles
And on the 10th day, it was time for rest and recovery for this group of old men!
The Always Time for 9 "A" Team was up for the challenge. This trip was scheduled for 2020 but we all know what COVID-19 did to our travel schedules. So DC Dave, Woody, the ArmChair Piper, and I were ready for this grueling schedule.

You may think us crazy, but we continue our hunt for 9-hole gems in the small towns around the country. It's sometimes a winding road getting to many of the small New England towns but most of the time the journey is worth it and we found a number of gems on this trip.
The trip was golfed out of three distinctly different locations…
ArmChair Piper and I golfed out of our old boyhood area in Yardley, PA
American Classic Golf Club, Lewes, DE
Oxford Valley Golf Club, Fairless Hills, PA
The River Cabin – Schroon Lake, NY (Hosted by Bonnie)
Rip Van Winkle Country Club, Palenville, NY
Bomoseen Golf Club, Castleton, VT
Carter Country Club, Lebanon, NH
Hooper Golf Course, Walpole, NH
The Captains House – Mystic, CT (Hosted by Gerard)
Dudley Hill Golf Course, Dudley, MA
Fenwick Golf Course, Old Saybrook, CT
Jamestown Golf Course, Jamestown, RI

Non-Golf Adventures during the trip...
Revolution Rail Tour, North Creek, NY
Ben and Jerry's Factory Tour, Waterbury, VT
Mystic Seaport Museum, Mystic CT
Argia Sailing Cruise, Mystic, CT
Basketball Hall of Fame, Springfield, MA
Beach, Beer, and Boardwalk, Rehobeth Beach, DE
P.S. Our 9th state was New Jersey. Even though we didn't play there, we spent a few hours in traffic on the Jersey Turnpike. The two houses in which we stayed were awesome and can be found on Airbnb.
As we travel America's highways and byways discovering 9-hole gems, our goal is to golf the fairways less traveled. Along the way we have found many outstanding courses (Ace) and a few that fall at the other end of the spectrum (Double Bogey). We have experienced what big cities have to offer, and also how small towns work together to support their 9-hole courses. The bottom line is to have fun, explore all areas of this country, and meet awesome people. We have assembled a number of trips that feature golf but also include other activities. Enjoy the journey!
As we golf the fairways less traveled, we invite you to join us in our travels. If you're interested in playing with the Always Time for 9 team, please feel free to contact me. Following is our tentative schedule for 2021. As we get closer to these dates, we will share specifics about where and when we will be playing.

2022 Travel Schedule

April
North Carolina/South Carolina

May
Colorado/Utah/Idaho

June
TBD

July
Oregon + TBD

August
Oregon/Colorado/New Mexico

September
Illinois/Oregon

October
Illinois/Wisconsin/Michigan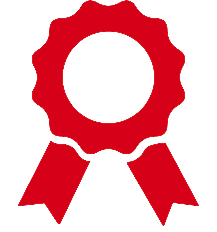 9 Hole Courses of the Year
Our Courses of the Year are chosen from any course that is given an Ace rating during that year. The ratings are based on a 60-point scale from the following categories: Shot Value, Design Variety, Memorability, Aesthetics, Conditioning, and Ambience. There are many courses that are worthy but these are the best of the best!
The videos in this collection include: course overviews, specific hole descriptions, interviews with course staff, and interesting things we experience as we golf the fairways less traveled.