The Bitterroot Range Route...This Spud's for You
Discussions about Idaho will eventually turn to the ...Potato. Baked, fried, mashed, scalloped, and the list goes on. If you are a big fan of this vegetable, there is no better place to visit than Blackfoot, ID - "The Potato Capital of the World". Seated in Bingham County, it produces more potatoes than any county in the United States! You can learn much, much more about the potato at the Idaho Potato Museum in Blackfoot. The next time you are having a beer, burger, and fries at the 19th hole after a grueling day of golf, you can amaze your playing partners with your knowledge of the potato.
This trip took us through parts of Oregon, Idaho, Montana, and Washington. The roads we traveled were I-84, I-15, and I-90. If you study a road map of these highways, they outline the perfect shape of a...wait for it...
Russet Potato! 
Looking at that map you will also see, growing out of the middle of this route, the 
Bitterroot Mountain Range.
After visiting the
Idaho Potato Museum 
in Blackfoot and
The Museum of Clean 
in Pocatello, we didn't have time for 18-hole rounds, but there was 
Always Time for 9!
You will discover more about these two museums and a little about golf as you travel 
The Bitterroot Range Route.
Country View Golf Course - Ontario, OR
Falcon Crest Golf Course - Kuna, ID
Journey's End Golf Course - Shelley, ID
American Falls Golf Course - American Falls, ID
Deer Park Golf Course - Deer Lodge, MT
University of Montana - Missoula, MT
Ellensburg Golf Course - Ellensburg, WA
As we travel America's highways and byways discovering 9-hole gems, our goal is to golf the fairways less traveled. Along the way we have found many outstanding courses (Ace) and a few that fall at the other end of the spectrum (Double Bogey). We have experienced what big cities have to offer, and also how small towns work together to support their 9-hole courses. The bottom line is to have fun, explore all areas of this country, and meet awesome people. We have assembled a number of trips that feature golf but also include other activities. Enjoy the journey!
As we golf the fairways less traveled, we invite you to join us in our travels. If you're interested in playing with the Always Time for 9 team, please feel free to contact me. Following is our tentative schedule for 2023. As we get closer to these dates, we will share specifics about where and when we will be playing.

2023 Travel Schedule

April
North Carolina/South Carolina

May
North Carolina/South Carolina/Tennessee
Vineland Golf Course - Whiteville, NC
Tryon Country Club - Tryon, NC
Dogwood Valley Golf Course - Forest City, NC

June
PA, NJ, MD
Blair Academy Golf Course - Blairstown, NJ
Lawrenceville School Golf Club, Lawrenceville, NJ
McDaniel College Golf Club - Westminster, MD

July
Route 66 Tour (Chicago - Albuquerque)
South Shore Golf Course - Chicago, IL
Long Bridge Golf Course - Springfield, IL
Ruth Park Golf Course - St. Louis, MO
St. James Golf Course - St. James, MO
Baxter Springs Golf and Country Club - Baxter Springs, KS
Chandler Golf Course - Chandler, OK
The Greens Golf Course in Burns Flat - Burns Flat, OK
Shamrock Golf Course - Shamrock, TX
Tucumcari Municipal Golf Course - Tucumcari, NM

August
Colorado/New Mexico

September
Colorado/New Mexico

October
TBD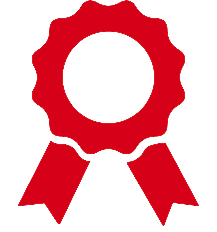 9 Hole Courses of the Year
Our Courses of the Year are chosen from any course that is given an Ace rating during that year. The ratings are based on a 60-point scale from the following categories: Shot Value, Design Variety, Memorability, Aesthetics, Conditioning, and Ambience. There are many courses that are worthy but these are the best of the best!
The videos in this collection include: course overviews, specific hole descriptions, interviews with course staff, and interesting things we experience as we golf the fairways less traveled.