75 to 24 to 64 to 70 to 25 or 6 to 4
This could have easily been named the 
Crappy Rental Club Tour; 
the 
Airport Golf Course Tour; 
or just the 
Bad Golfers, Old Men Working/Golf Tour.
Let's break this down. One of my 
Always Time for 9 
golf staffers, DC Dave, was selling his products at a gift show in Atlanta and I was helping him with my "professional" sales skills. We decided to drive from Colorado to Georgia and play some golf along the way. The distance from Denver to Atlanta is about 1400 miles and 20 hours drive time. Multiply that by two (2800 miles/40 hours - I can do this math because I was an elementary school teacher) plus five days standing on our feet for nine hours, that is our excuse for being tired, old, bad golfers. Our senior bodies were just worn out.
Excuse number two for our bad rounds...crappy rental clubs. Because DC Dave had to selfishly make room for all his product, there was no room for golf clubs. I thinks he needs to get his priorities in order! Was this a golf or work trip? Most of the clubs we rented were pretty bad but that was to be expected from our experiences at smaller golf courses. You know the usual bag...
no matched clubs, missing a few irons, two 5-woods, no putter, one left-handed iron,
etc.
To our astonishment, McCabe GC in Nashville did have a decent set!
Lastly, two of the courses were right next to major airports in Atlanta and St. Louis. We felt as if a few of the fairways were alternate runways used for emergency landings.
The above title of this golf adventure references the Interstate Highways we traveled between our destinations. The last part of the title is well known to people of my age group...yes we are now senior citizens.
The following are courses we played on this trip along with a few others along this route that I played on prior trips.
College Park Golf Course - College Park, GA
Heart of America Golf Course - Kansas City, MO
Berry Hill Golf Course - Bridgeton, MO
Russell Municipal Golf Course - Russell, KS
McCabe Golf Course - Nashville, TN
Prairie Pines Golf Club - Burlington, CO
Mountain Vista Golf Course - Fort Collins, CO
As we travel America's highways and byways discovering 9-hole gems, our goal is to golf the fairways less traveled. Along the way we have found many outstanding courses (Ace) and a few that fall at the other end of the spectrum (Double Bogey). We have experienced what big cities have to offer, and also how small towns work together to support their 9-hole courses. The bottom line is to have fun, explore all areas of this country, and meet awesome people. We have assembled a number of trips that feature golf but also include other activities. Enjoy the journey!
As we golf the fairways less traveled, we invite you to join us in our travels. If you're interested in playing with the Always Time for 9 team, please feel free to contact me. Following is our tentative schedule for 2021. As we get closer to these dates, we will share specifics about where and when we will be playing.

2022 Travel Schedule

April
North Carolina/South Carolina

May
Colorado/Utah/Idaho

June
TBD

July
Oregon + TBD

August
Oregon/Colorado/New Mexico

September
Illinois/Oregon

October
Illinois/Wisconsin/Michigan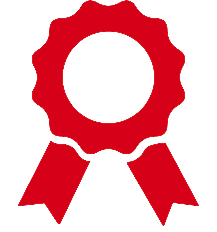 9 Hole Courses of the Year
Our Courses of the Year are chosen from any course that is given an Ace rating during that year. The ratings are based on a 60-point scale from the following categories: Shot Value, Design Variety, Memorability, Aesthetics, Conditioning, and Ambience. There are many courses that are worthy but these are the best of the best!
The videos in this collection include: course overviews, specific hole descriptions, interviews with course staff, and interesting things we experience as we golf the fairways less traveled.