"More Golf, Les(s) Nessman!"
If you are
younger
than 60, you probably have no idea what the above means. If you are
older 
than 60, your mind has probably erased all knowledge of 
WKRP in Cincinnati
. Of course this is my own take on their old station motto,
"more music, and Les Nessman!"
What does this nonsense have to do with anything? This Oregon trip started with the 
McMenamins 
Herb Tarlek Day Golf Tournament at Gearhart Golf Links. So now you're asking,
"who the heck is Herb Tarlek?" 
Herb was the sales manager at 
WKRP 
and was best know for his atrocious taste in clothes. His outfits consisted of white belts; white shoes; and suits made of polyester, covered with loud plaid patterns. If you were young and hip in the 1970's (I was), this was the wardrobe hanging in your closet. No use denying it, this is how 
YOU 
dressed. He claimed he bought his suits at a golf pro shop in Northern Kentucky.
That brings us back to golf and our first stop of this trip - Gearhart Golf Links. The Herb Tarlek Day was billed as 
"Bad pants, tacky shirts...the ugliest affair on the coast." 
You'll have to visit my website, YouTube, and Instagram accounts for pictures from that frightful day.
Gearhart Golf Links - Gearhart, OR
Crestview Golf Club - Walport, OR
Neskowin Marsh Golf Course - Neskowin, OR
Seaside Golf Club - Seaside, OR
Highlands Golf Club - Gearhart, OR
Agate Beach Golf Course - Newport, OR
As we travel America's highways and byways discovering 9-hole gems, our goal is to golf the fairways less traveled. Along the way we have found many outstanding courses (Ace) and a few that fall at the other end of the spectrum (Double Bogey). We have experienced what big cities have to offer, and also how small towns work together to support their 9-hole courses. The bottom line is to have fun, explore all areas of this country, and meet awesome people. We have assembled a number of trips that feature golf but also include other activities. Enjoy the journey!
As we golf the fairways less traveled, we invite you to join us in our travels. If you're interested in playing with the Always Time for 9 team, please feel free to contact me. Following is our tentative schedule for 2021. As we get closer to these dates, we will share specifics about where and when we will be playing.

2022 Travel Schedule

Coming soon.....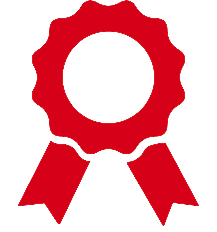 9 Hole Courses of the Year
Our Courses of the Year are chosen from any course that is given an Ace rating during that year. The ratings are based on a 60-point scale from the following categories: Shot Value, Design Variety, Memorability, Aesthetics, Conditioning, and Ambience. There are many courses that are worthy but these are the best of the best!
The videos in this collection include: course overviews, specific hole descriptions, interviews with course staff, and interesting things we experience as we golf the fairways less traveled.