The Great Lakes Circle Golf Tour
We start this tour in Illinois with something that is inconceivable to me. I am in town for my 50th college reunion at Aurora University in Aurora, IL. This is also the place where I started my golf journey. During my final semester at Aurora, I took Golf 101: An Introduction to Golf. My teacher was my baseball and soccer coach and one of the people who started me on this journey. Thanks Coach Bornkamp and Rest in Peace.
As usual I am joined by Mr. 5-Wood (alias DC Dave); Woody; and the one and only Armchair Piper. We are just a bunch of old men trying to fill Lake Michigan with our wayward tee shots.
We started the journey minus the late arriving Armchair Piper, but his substitute was my old AU soccer and baseball teammate Ray Phillips.
Belmont GC, Downers Grove, IL
The meat of the trip starts with our first Wisconsin course and the 2022 Course of the Year. None of us could find the green at the Hole #2 Volcano Hole.
Eagle Springs Golf Resort, Eagle, WI
Welcome to the official golf course of the Green Bay Packers. It was a green and gold kind of day. Golf in the morning and a visit to Lambeau Field in the afternoon.
Thornberry Creek at Oneida (Iroquois Course), Oneida, WI
We have made our way up the west coast of Lake Michigan and are now at the farthest north point. Not expecting much at this point, but we found one of our hidden gems.
Stony Point Golf Course, Manistique, MI
A history lesson, ferry ride, horse-drawn taxi, chocolate drops, and a circus ring were just a few of the unique features of the course on Mackinac Island.
Wawashkamo Golf Club, Mackinac Island, MI
We continue on the Circle Tour as we make our way down the eastern shore of Grand Traverse Bay and then up the western shore until we find the northern point of the peninsula at Grand Traverse Lighthouse and...
Northport Creek Golf Course, Northport, MI
After a quick stop at Holland Brewing Company in Holland, MI, our journey has come full circle and we are back in the Chicagoland area.
Silver Lake Country Club, Orland Park, IL
As we travel America's highways and byways discovering 9-hole gems, our goal is to golf the fairways less traveled. Along the way we have found many outstanding courses (Ace) and a few that fall at the other end of the spectrum (Double Bogey). We have experienced what big cities have to offer, and also how small towns work together to support their 9-hole courses. The bottom line is to have fun, explore all areas of this country, and meet awesome people. We have assembled a number of trips that feature golf but also include other activities. Enjoy the journey!
As we golf the fairways less traveled, we invite you to join us in our travels. If you're interested in playing with the Always Time for 9 team, please feel free to contact me. Following is our tentative schedule for 2023. As we get closer to these dates, we will share specifics about where and when we will be playing.

2023 Travel Schedule

April
North Carolina/South Carolina

May
North Carolina/South Carolina/Tennessee
Vineland Golf Course - Whiteville, NC
Tryon Country Club - Tryon, NC
Dogwood Valley Golf Course - Forest City, NC

June
PA, NJ, MD
June 26 - William F. Larkin Golf Course - Ocean, NJ
June 27 - Blair Academy Golf Course - Blairstown, NJ
June 29 - McDaniel College Golf Club - Westminster, MD
June 29 - Willow Valley Golf Course - Lancaster, PA

July
Route 66 Tour (Chicago - Albuquerque)
July 7 - South Shore Golf Course - Chicago, IL
July 9 - Long Bridge Golf Course - Springfield, IL
July 9 - Shoal Creek Golf Course - Raymond, IL
July 10 - Tower Tee Golf - St. Louis, MO
July 10 - Ruth Park Golf Course - St. Louis, MO
July 11 - Baxter Springs Golf and Country Club - Baxter Springs, KS
July 11 - The Greens Golf Course in Burns Flat - Burns Flat, OK
July 12 - Oldham County Country Club - Vega, TX
July 12 - Tucumcari Municipal Golf Course - Tucumcari, NM
July 13 - Tres Lagunas Golf Course - Santa Rosa, NM

August
New Mexico
NMHU Gene Torres Golf Course - Las Vegas, NM
Truth or Consequences GC - Truth or Consequences, NM
The Lodge Resort and Spa - Cloudcroft, NM
Jal Country Club - Jal, NM
Valle Escondido Golf Course - Taos, NM

September
New Mexico

October
North Carolina/South Carolina/Tennessee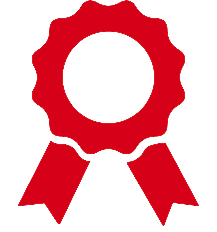 9 Hole Courses of the Year
Our Courses of the Year are chosen from any course that is given an Ace rating during that year. The ratings are based on a 60-point scale from the following categories: Shot Value, Design Variety, Memorability, Aesthetics, Conditioning, and Ambience. There are many courses that are worthy but these are the best of the best!
The videos in this collection include: course overviews, specific hole descriptions, interviews with course staff, and interesting things we experience as we golf the fairways less traveled.