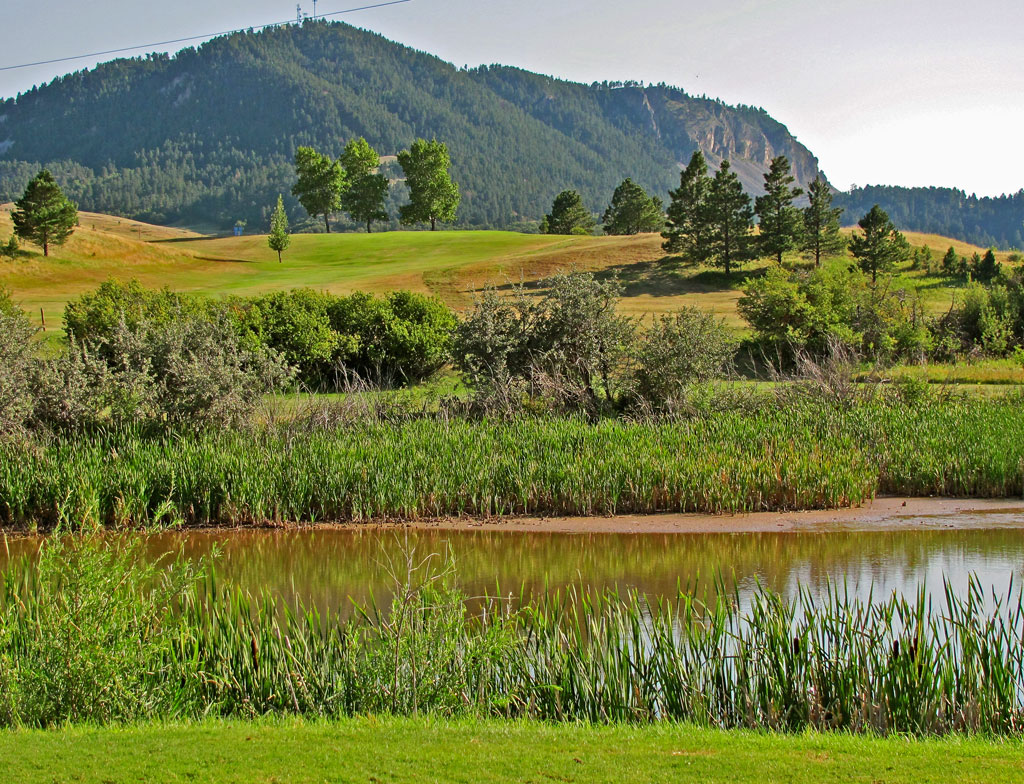 Don't get too excited, it's not that one. No film festival, no Robert Redford, but you will find plenty of bikers from nearby Sturgis, SD, especially if you visit during the first week of August.
Take two balls to the first hole – easy now guys. Two golf balls may be necessary as OB lurks dangerously close on the right side. Why does danger always loom to our slice side?
Number 2 – A picturesque uphill par 4 (photo above) that requires an exact approach shot to a small green situated on the top of the hill. Number 3 – Another small green at this downhill par 3. Number 4 – Bombs away on this wide open par 4. Number 6 – The only par 5 on the course and it measures 500 yards. Another straight, wide open hole but because of a rise in the fairway you must climb the tower to see if the coast is clear to hit. Number 7 – A 201 yard par 3. Late in the day you drive into the setting sun. Reminds me of #17 at Pebble Beach – but not! Number 8 – Sneaky tough hole. An open fairway that slopes down to a hidden tiny green. Number 9 – The #1 handicap hole that played to it's ranking.
On the way from the eighth green to the ninth hole, you'll have a "What the…?" moment. You will see the remains (photo below) of what can only be the legendary Wyoming Jackalope.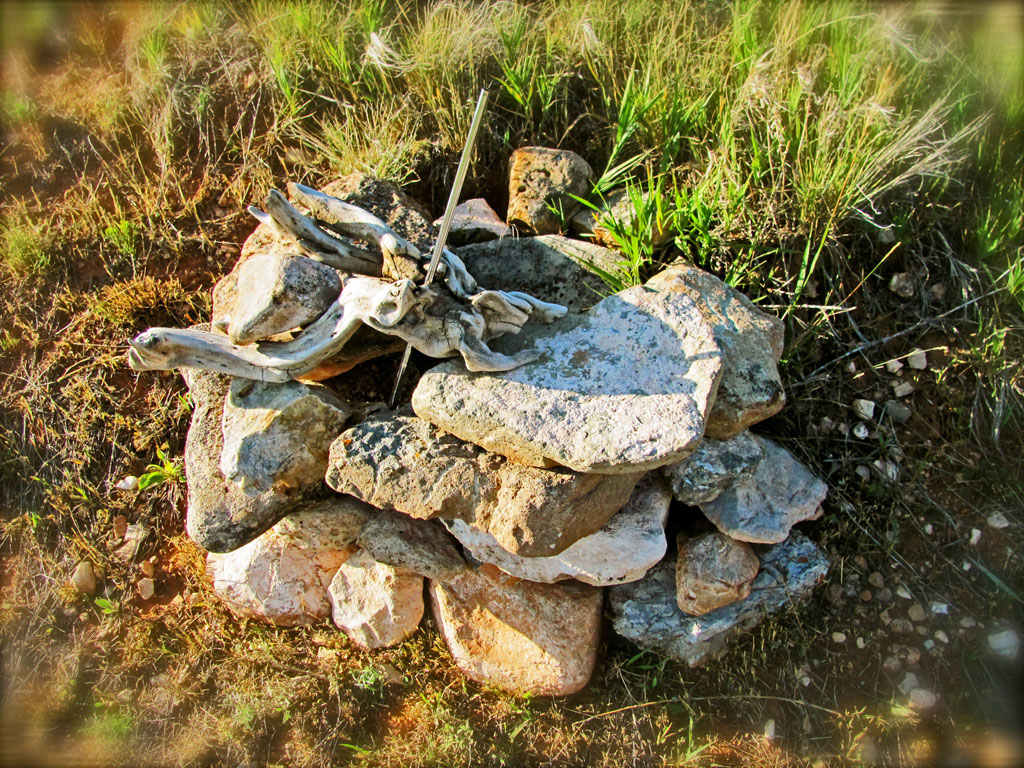 Birdie:  Short course but small greens make it challenging; 1hr 30min round; good course for seniors, kids and short hitters; fun elevation changes; not much trouble except for a few strategically placed trees; easy exit off I-90, close to the Wyoming/South Dakota border; and most important – biker friendly.
E. Highway 14, Sundance, WY 82729;  307-283-1191