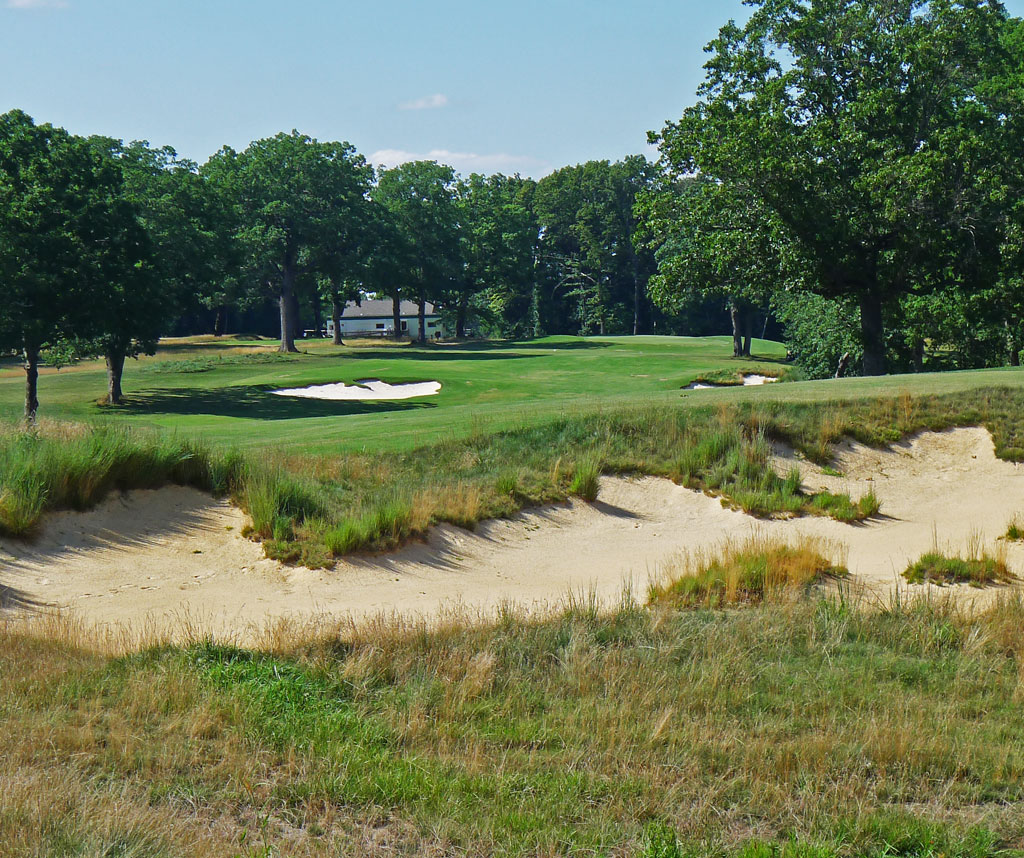 The next time someone tells me that a 9-hole golf course is not a "real" course, I will politely refer them to The Course at Sewanee. This 100-year-old beauty received an overhaul during 2011-12 by Gil Hanse as he revamped the greens, added several links-style, wispy bunkers (in the middle of TN no less) and added more tee box options. Starting to take notice all you 9-hole doubters?
Matt Daniels, the Head Professional, suggested that for a couple of senior players (and 14-handicappers) as ourselves, the gold/forward tees would still provide a challenge. They did, so leave your egos at the clubhouse and choose your tee boxes accordingly.
Standing at Hole #1 tee box, Ed and I were confronted by two questions – Where is the green? Where do we aim? Since we are two relatively sharp gentleman golfers, we decided to place our first shots of the day in the middle of the fairway (which we did see with our aging eyes). I succeeded; Ed, well that's another story. The green, which is hidden from view until you are close, is wide but not very deep.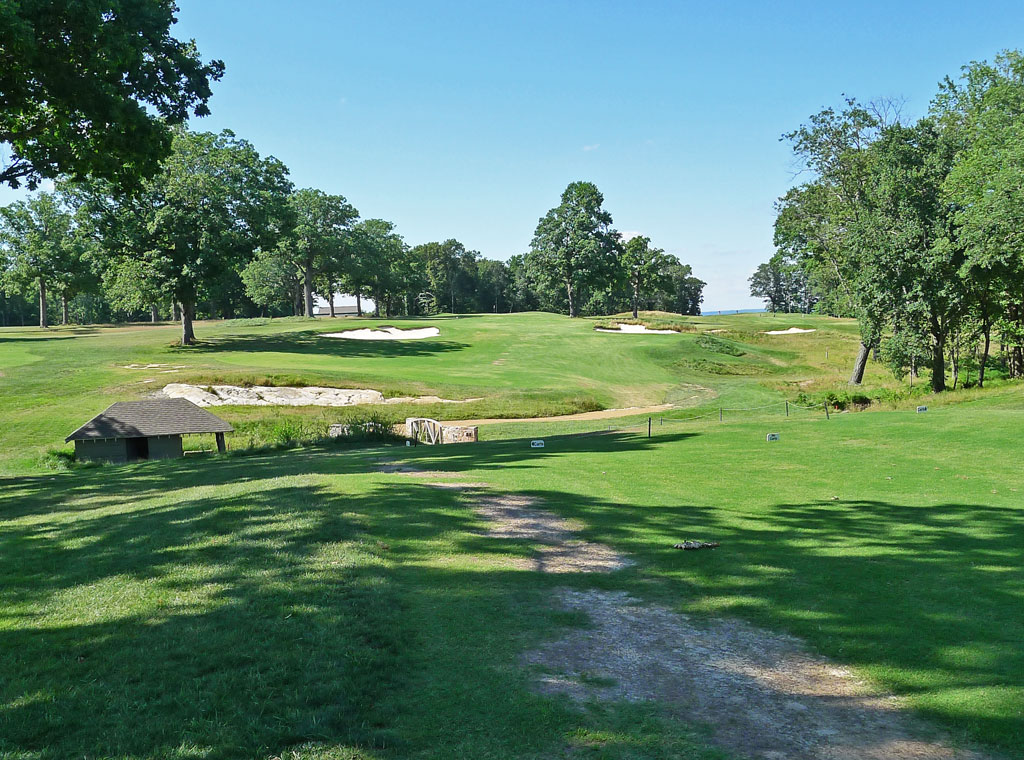 Hole #2 is just a tough hole, even from the gold tee box (395 yards). On your trek you might encounter a creek, trees on both sides, high native grass…and then you get to try to conquer the multi-tiered uphill green. Like I said, one tough hole. Hole #3 brought back thoughts of Peyton Manning dancing to Rocky Top Tennessee. From our forward tee, the 130 yard par 3 was not too difficult but from the back, the 196 yards shot presents a more formidable challenge. The view from the back of the green is a rocky top photo shot. I blamed my bogey on the lingering vision of Peyton dancing on Saturday Night Live and at Denver Broncos training camp!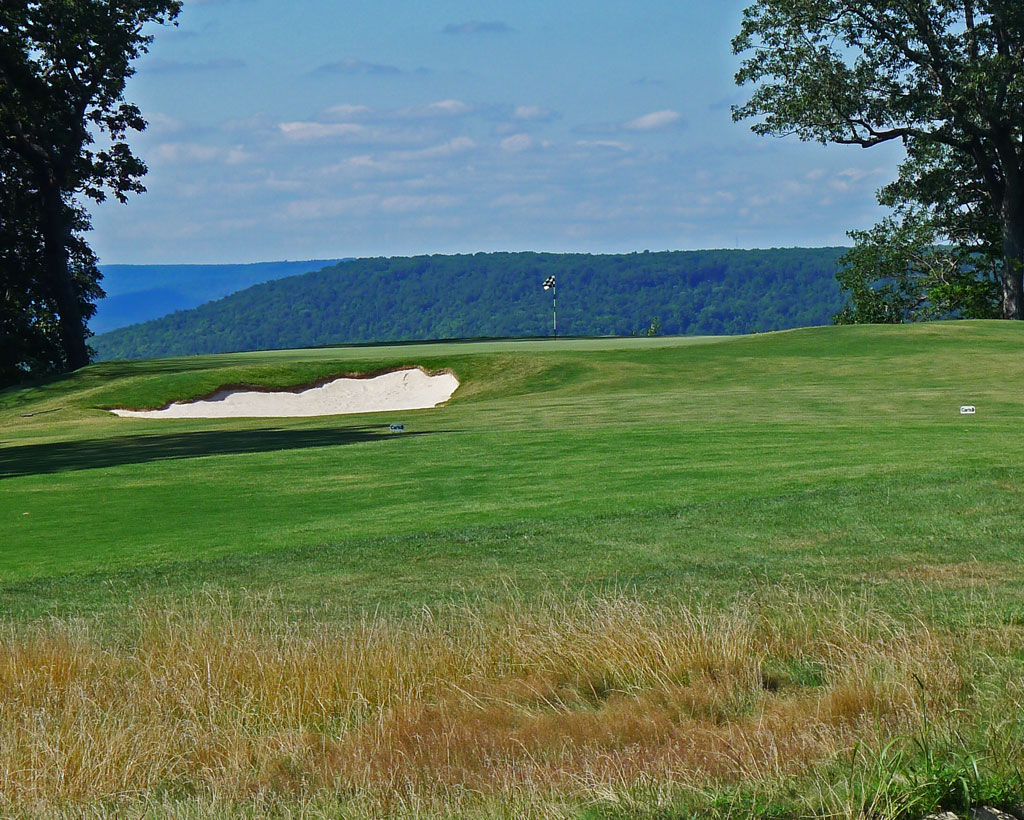 Hole #4 is a short, driveable par 4 but only if you thread the narrow opening to the green and avoid the bunkers and fescue guarding the left side of the green. I really like this course! The "Lone Oak" is the focal point of Hole #5 and this par 3 requires a tee shot that carries a large pond. Another bogey for me and a continued vision of Peyton still dancing. Who has the best dance moves – Peyton Manning or Elaine Bennis?…but I digress. Ed was more focused as he secured his par with a nice tee shot.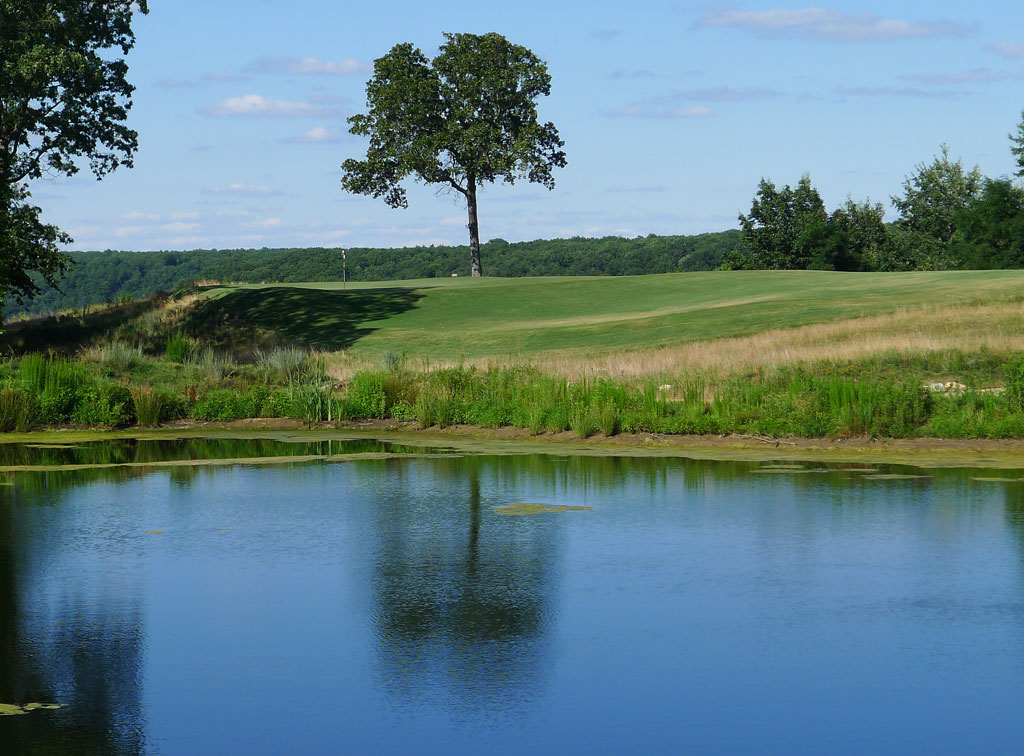 Matt, thanks again for suggesting the gold tees. Hole #6 is a dogleg left par 4 with bunkers guarding the center of the fairway and left and right of the green (which is large and undulating). For good measure the fairway slopes to the left, so now is a good time for your slice to rear it's ugly head. Hole #7 is straight but this must be a hole in which Mr. Hanse inserted a few bunkers to ratchet up the excitement level a few notches.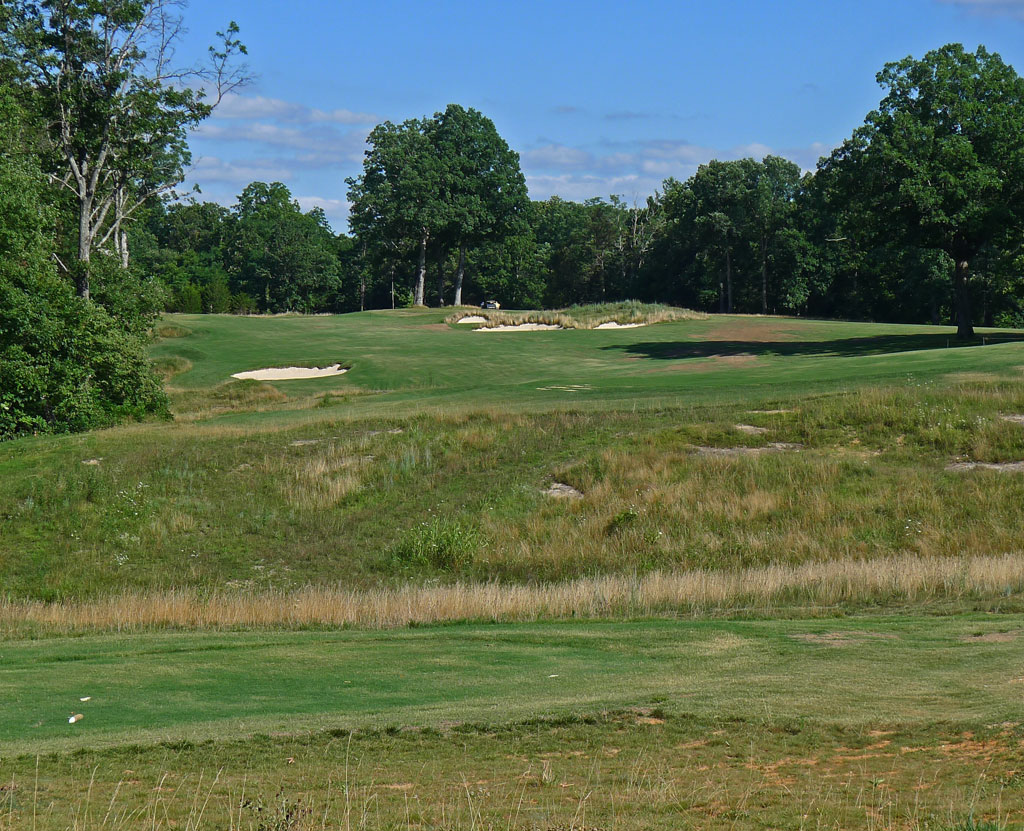 Hole #8 is another short par 4. Playing this hole for the first time, once again we were unsure of the location of the green. It may have been a senior moment for Ed and me, but as we traversed down the fairway we noted that the green is just in front of the tennis courts. So for all of the other visually challenged seniors – tennis courts = green at hole 8. At Hole #9 a hook will introduce you to the course entrance road and a slice will create tree trouble. So just hit the fairway and stop thinking about Peyton dancing.
Ace:  Located in southeastern Tennessee, The University of the South and The Course at Sewanee is a short drive off I-24 and not far from Chattanooga. If you are in the area, this is a course you must play. If you have college age kids, send them here and visit weekly. We paired our 9-hole round with a stop in Lynchburg and a visit to the Jack Daniels distillery. Our day was capped off with a stay at the Sewanee Inn (a must stay located on the course), sippin' Jack, smokin' cigars, sittin' on the patio and watchin' the last golfers concluding their rounds.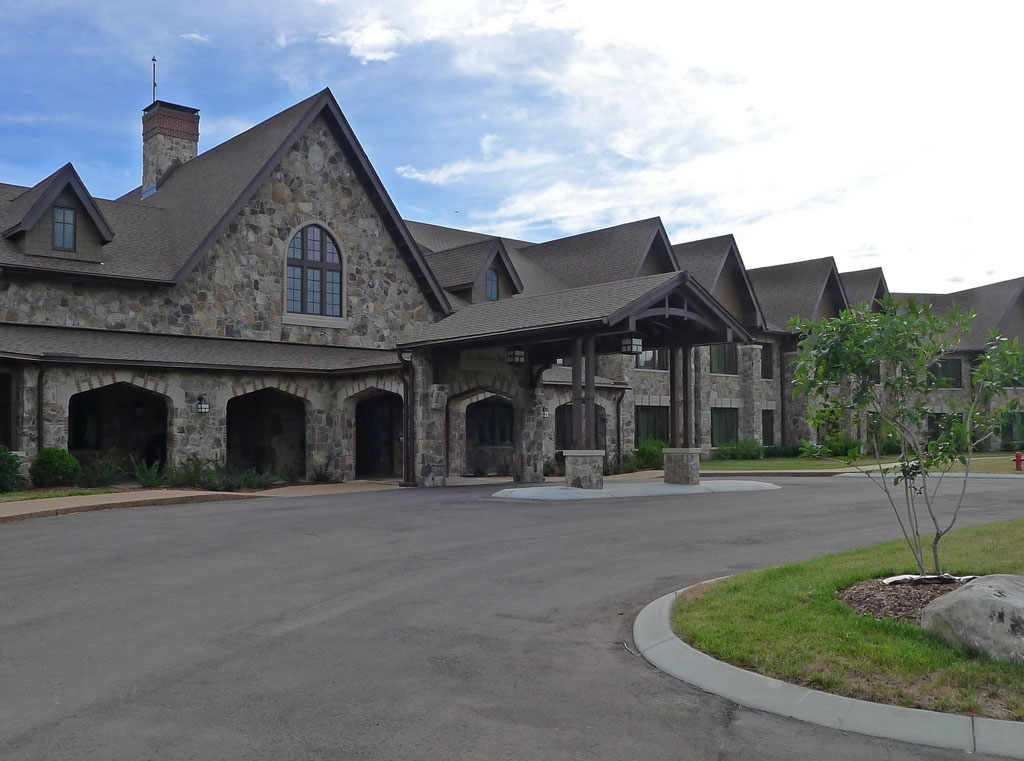 I want to send out a special thank you to Anthony Pioppi and his excellent book about 9-hole golf courses, To the Nines. Without reading his book, I never would have found this hidden gem!
735 University Ave., Sewanee, TN 37383;  931-598-1104;  www.thecourseatsewanee.com