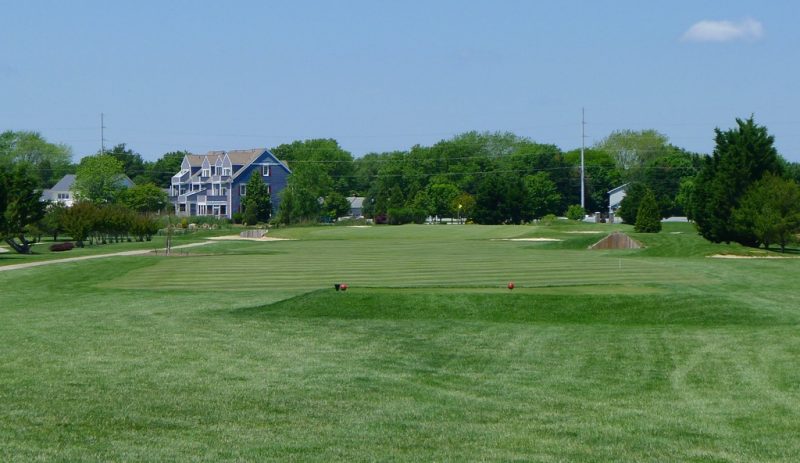 The mystery has been solved! I was confused (nothing new) as I searched the internet about golf courses in the Lewes/Rehoboth Beach area of Delaware. If you have ever searched for golf courses in Delaware you will understand – there just aren't that many. Even harder if you are seeking a 9-hole course. I was excited when I found the Heritage Inn and Golf Club website. The confusing part was there wasn't much information about the golf club. I decided to go another route and we made our tee time at American Classic Golf Club in Lewes (the first town in the first state) and Britt, the course manager, was the one who helped solve the mystery.
Once again we chose the white tees which works well for these old and aching bodies. Better yet Hole #1 is an easy par 3 to start your round with only a bunker to clear and a medium-sized green to hit. Mark a three on the scorecard for one of us! Hole #2 is the only par 5 of your round if you are playing from the white tees. If you play from the gold, red, or white tees, the course plays to a par 32; if you play from the blue tees, it is a par 34. It doglegs to the left with a tee shot that needs to clear a pond. This is a good risk/reward hole that needs some thought before pulling a club from your bag. Now is the time to work the draw you have been practicing and Dave hit it to perfection. The green is undulating and bracket by bunkers. I can see why this is the number two handicap hole.
Hole #3 is straight and wide (see photo above). It should be no issue finding this fairway – right Ed and Dave? There are five nasty bunkers around the green and a very penal one on the right side of the fairway. Two large bunkers protect the right side of the green at the par 3 fourth hole. Somehow we all destroyed this 164 yard hole! Another par 3 awaits you at Hole #5. This one is 148 yards with a tee shot that requires a carry over a sandy waste area. Pick enough club to land on the middle of the green. If your tee shot is short, you (I mean me) will watch your ball roll off the false front of the green.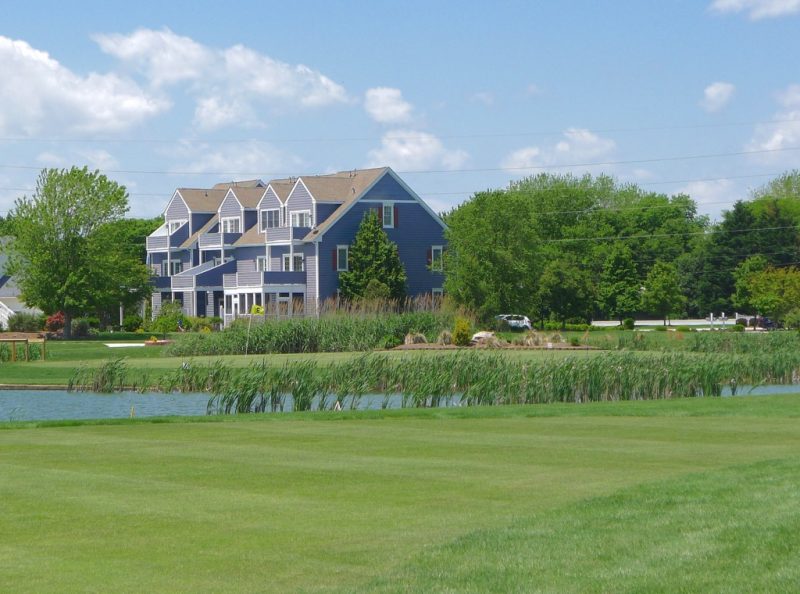 Hole #6 is a sweet, sweet, well-designed hole. It is a par 4 of 345 yards or a par 3 of 144 yards. Say what? This hole also has a spot for a small driving range (the par 4) and a practice/teaching hole (the par 3). They have done a great job effectively using the limited space available for this course. A recently added driving net will also help you get loose for your round. Whether you play it as a par 3 or a par 4, you still have an island green to shoot for with your approach shot. Like I said – SWEET!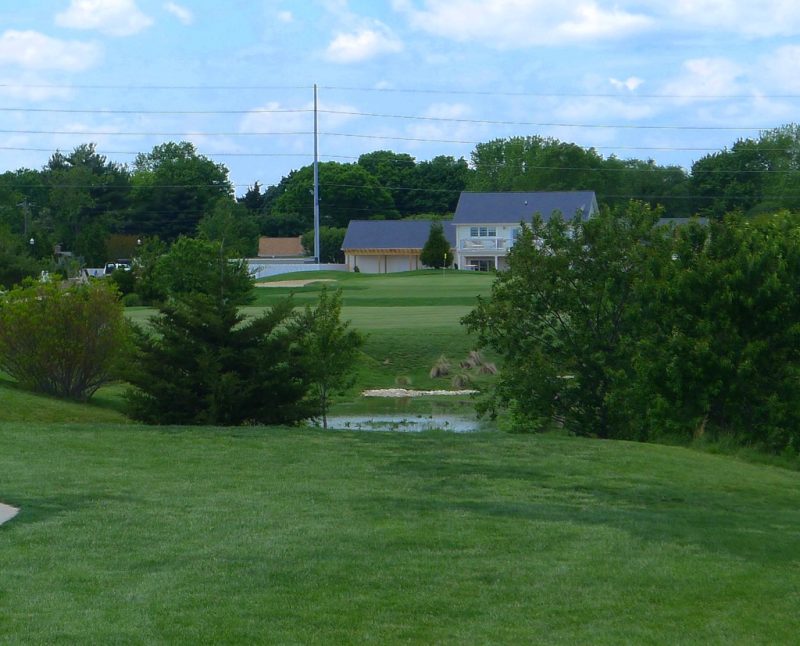 Hole #7 is a par 3 of 183 yards (par 4, 270 blue) with water trouble (Scott) down the left side; bunker trouble (Ed) down the right; and no trouble (Dave) down the center. The par 3 eighth hole is one of the easiest on the course unless your ball finds the bunker that fronts the entire width of the green. Hole #9 is the number one handicap and good luck with your drive over or through the hazard area. This par 4 measures 324 yards (par 5, 450 blue) with a tricky green that slopes from back to front. I'm sure this is a "fun" hole during tournament play.
Ace:  So what was the aforementioned mystery? The course was originally owned by the Heritage Hotel but was bought by the current owners in 2011; closed for a year; then renovated and reopened in 2013. In my opinion, they did an outstanding job as the course was in excellent shape; has good hole variety; a friendly staff; and as their website states, the course is truly "Built FORE Fun".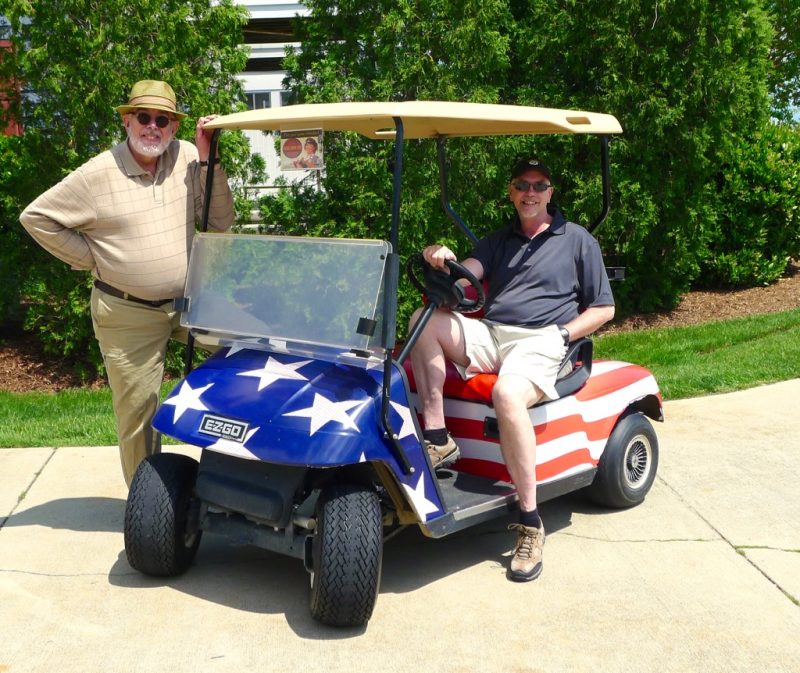 What does a guy who grew up at the Jersey Shore (and has lived in land-locked Colorado for the last 40 years) want to do after an excellent 9-hole round? Go for a beer of course! Our first stop was in Lewes at Crooked Hammock Brewery. Kick back and embrace the unique beach lifestyle that owner Rich Garrahan has created here.
Beach…did someone mention beach? That is what I was really seeking to experience once again. We spent time walking the Rehoboth Beach Boardwalk; watching the ocean waves crashing on the beach; and yes, sampling more of the local brew at Dogfish Head Brewery. Sandwiched between the two brewery stops we visited Cape Henlopen State Park. There are plenty of things to keep you occupied all day including hiking, biking, fishing, disc golf, horseback riding, camping and even hunting. We took a short hike (to burn beer calories) and visited a few World War II artillery bunkers in the Fort Mills Historic Area and then took in a view of the Delaware Breakwater Lighthouse down by the water.  Golf, beach and beer – a triple treat!
2020 Update: Our 2020 Course of the Year!
2021 Update: Another fun round at American Classic Golf Club. We presented the family with their 2020 9-hole Course of the Year Award. They continue to make improvements to the course and have recently added the Classic Rock Cafe. This is a great example of the small-town, family-owned courses that we want to support and play.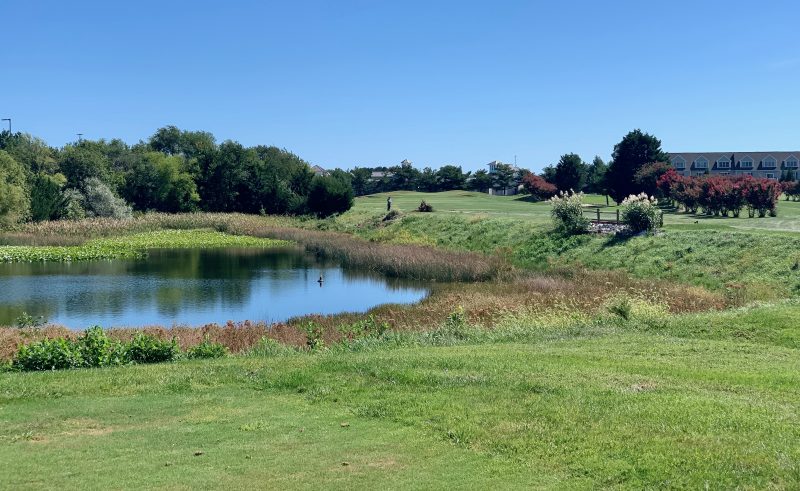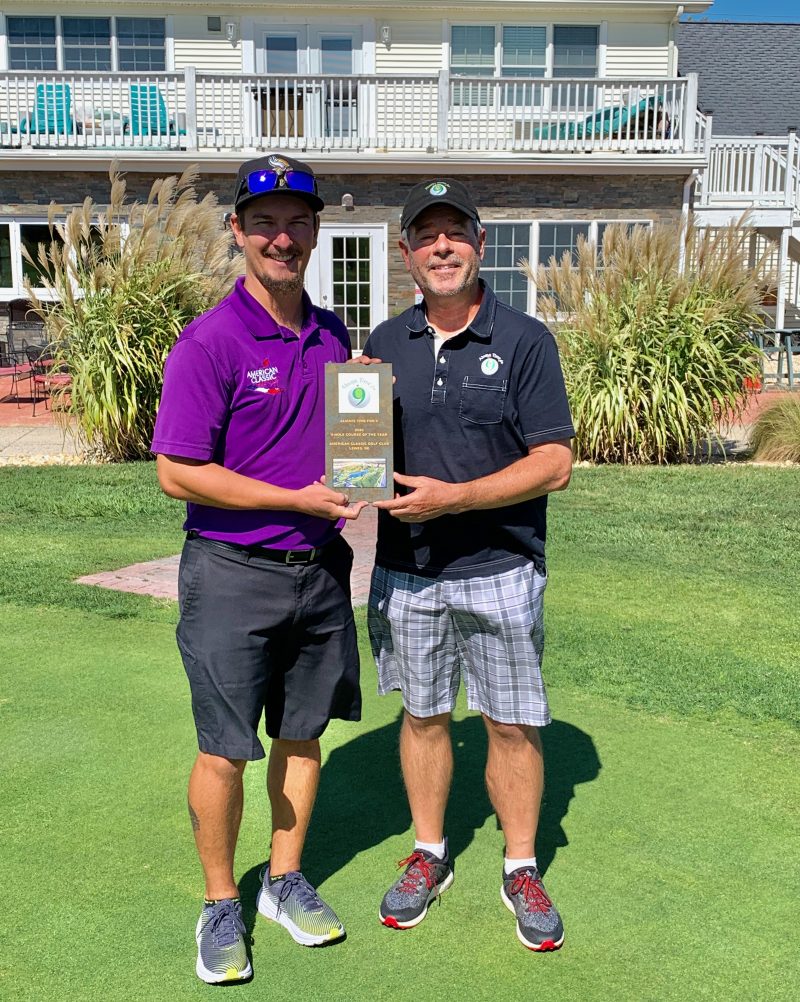 18485 Bethpage Drive, Lewes, DE 19958;  302-703-6662;  www.americanclassicgolf.com