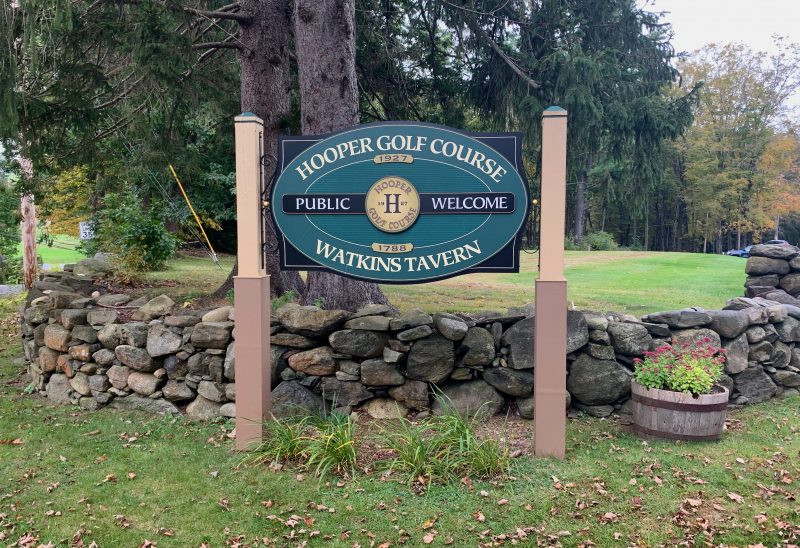 Before I stepped to the first tee, Ron Roscoe, the Hooper Pro gave me this sage advise, "what you see is what you get – there are no hidden hazards". Good to know since I was already distracted by the myriad of fall foliage on this late September day. I needed all the help I could get as I was more photographer than golfer today.
Even though all those trees to the left of the first fairway are beautiful, your drive needs to be right – left is a certain bogey. The large green awaits your approach shot at this 456 yard par 5. Put the blinders on at the narrow second hole. If you thread the needle and land between the trees, another large undulating green awaits. Hole #3 is a short 285 yard par 4 and split tee boxes give you a completely different look if you are playing 18 holes. You have to think your way around this hole – I didn't want to do this and take pictures.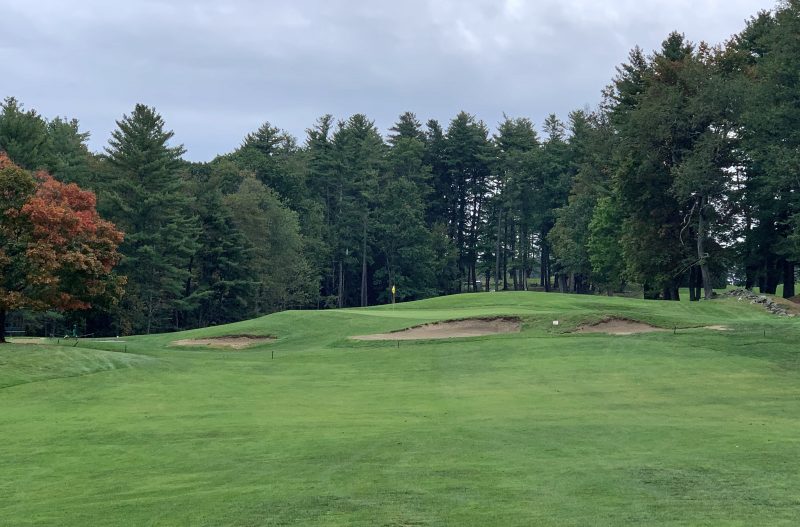 I don't remember too much about the 155 yard par 3 fourth hole. I had to quickly play through a foursome that was trying to turn their 9-hole outing into a five hour round.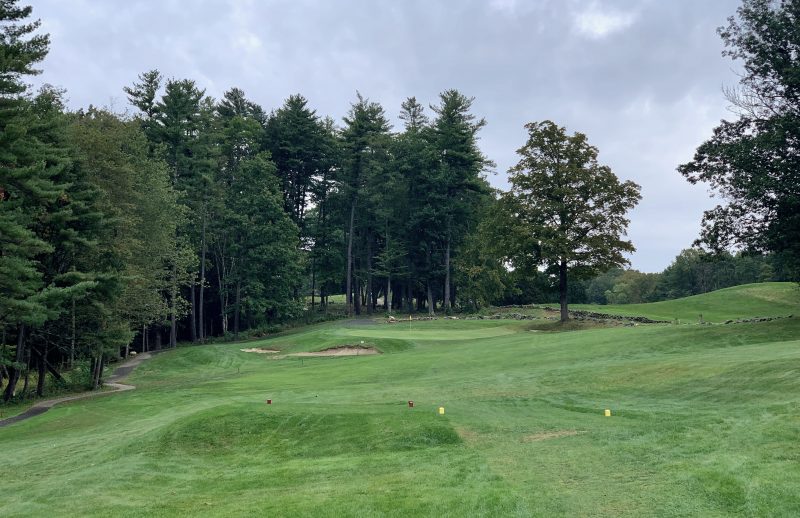 The 474 yard par fifth hole would normally be fairly straight-forward but for me today it was difficult as I was juggling a club in one hand, a camera in another, and a pen & pad in yet another.
Make sure you are below the pin at the long par 3 sixth hole. Trouble is behind the green that slopes back to front. Holes seven and eight are wide open par fours, so let the big dog out for your birdie opportunities. Hole #9 is an outstanding way to finish your round especially if the pin is tucked in the back right corner of this green (where it was today).
Ace:  "What you see is what you get". What I saw was an outstanding course filled with shades of red, orange, green, and yellow. What I got was a number of great pictures and an awesome day of golf in New England. Hooper Golf Club may be off the beaten path but it is well worth the experience especially during a Fall New England vacation.
166 Prospect Hill Rd., Walpole, NH 03608;  603-756-4080;  www.hoopergolfcourse.com
2021 Update: Rating – Ace (56 out of 60): After an eight year absence, we were able to return to Hooper Golf Course. We loved it the first time and that has not changed. In fact, we gave it one of the highest rating we have ever given. In 2018 a group of local investors bought the course and have work diligently to restore Hooper to its former heights. Being employee owned, they are very welcoming and thankful for your visit. We would like to thank shareholders, James and Patti Neal, for their help during our visit.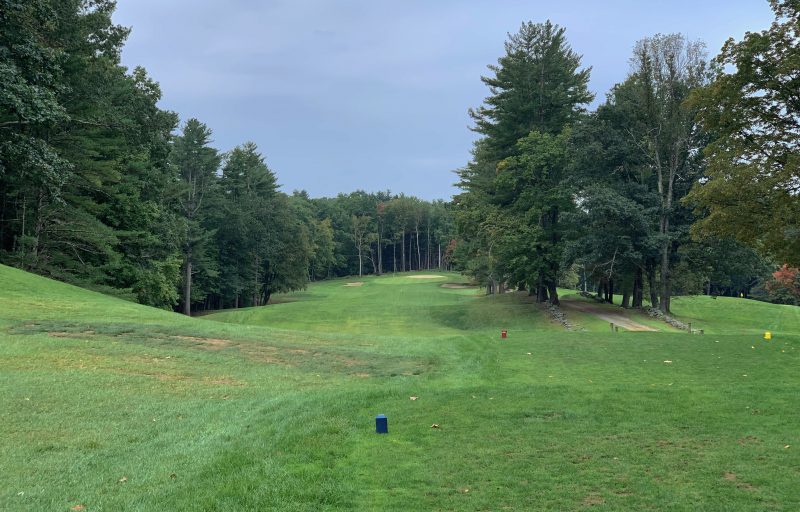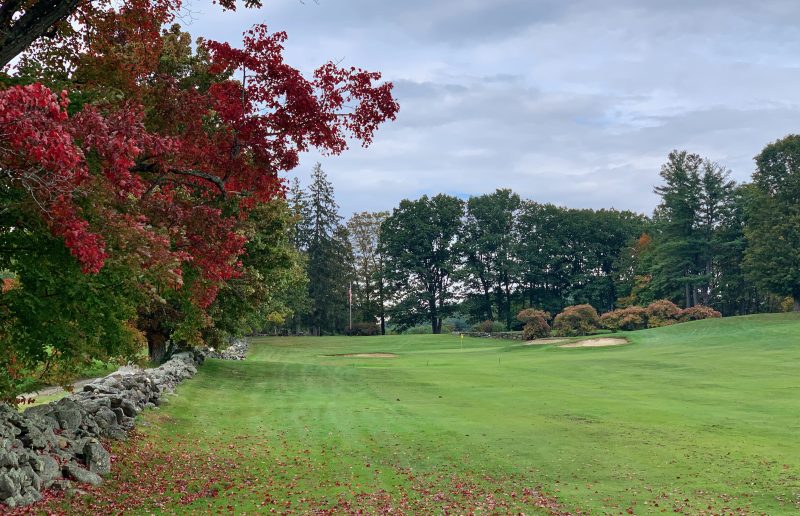 2022 Update: The 2021 Course of the Year!