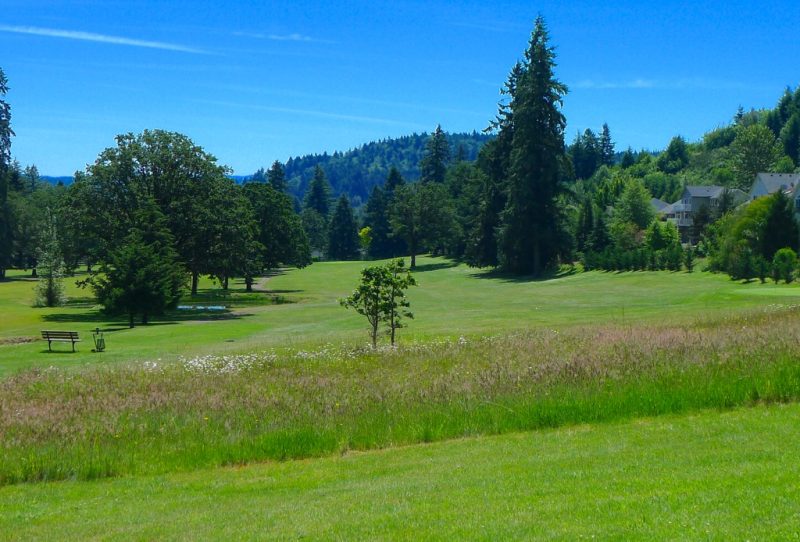 Character and Characters – that is how the members of the Men's Club described themselves and their course. I had a chance to interact with these characters after my round and you know what?
I couldn't agree more. Dan, the owner, was very friendly and welcoming and those characters – what a hoot!
Even though Hole #1 is a par 5 and the number 3 handicap, it's straight and birdie is attainable (for other golfers, but I'll take a par) if you land in the fairway. Trees line both sides of the fairway and are actually good protection for golfers teeing it up on #2. Speaking of Hole #2, it is the number one handicap and standing on the tee box I wasn't sure why. I understood when I wrote "6" on my scorecard as I exited the green. It's an uphill par 4 of 350 yards with a generous landing area for your drive. After that is where it gets a little challenging (and my adventure began) with your second shot that has to hold an undulating green (which mine didn't).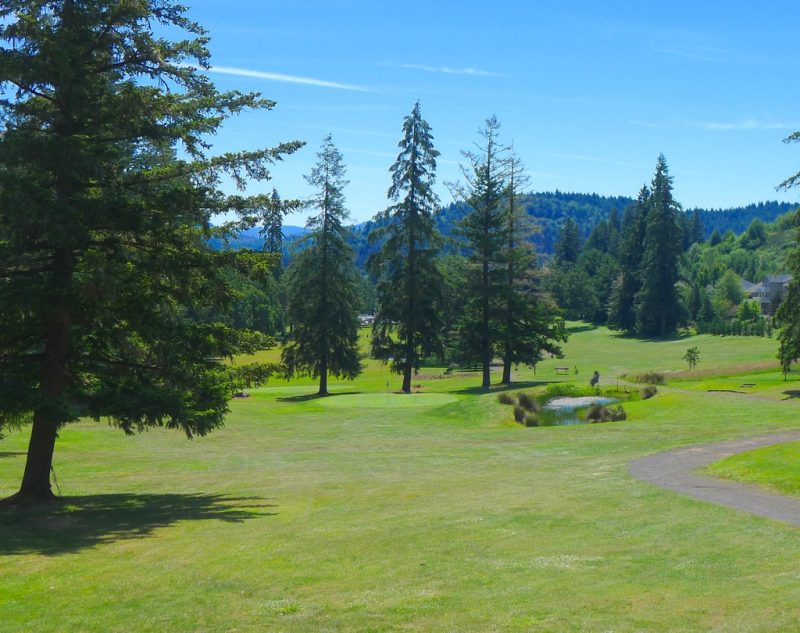 Hole #3 is a fun downhill par 3 designed by Dan, that has a nasty, small bunker to the right of the green. I missed the pond and unfortunately also missed the green. The "golfer" by the pond also had a good laugh at my misfortune. Tell him hi for me as you exit the green. Hole #4 has tree trouble down the right side (picture at top of page), but since the fairway slopes from right to left this can help you stay out of bogey territory. The difficult, crowned green has many subtle breaks and I misread them all on my way to a double bogey.
If I can par the fifth hole, it has to be free from trouble, correct? The left side of this par 4 is lined with trees. Nothing to worry about for me because of my well-designed fade…or do I? Why no slice when I need it? Golf!@#$%&*! All kinds of trouble awaits at Hole #6. OB to the right; trees to the left; and no room for error around the green. I found it all. My game is falling apart.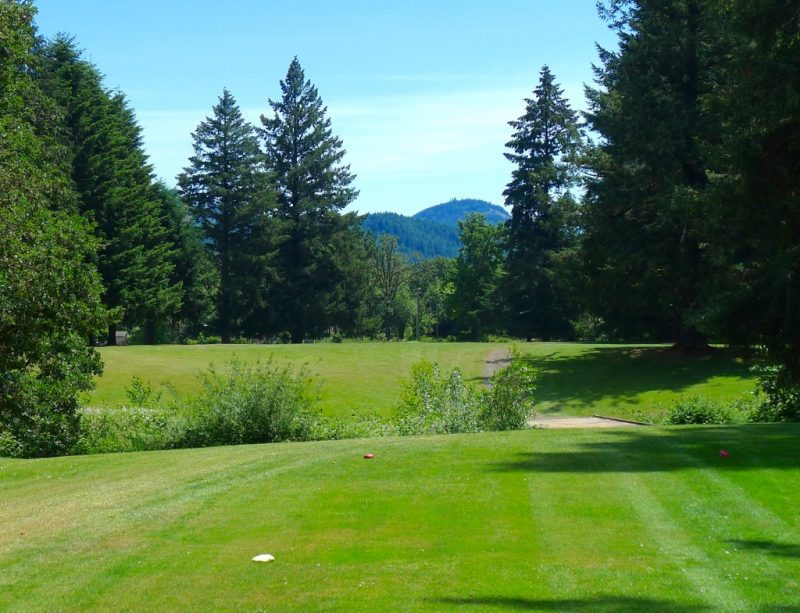 Wait a minute – I found my game again as I recorded par on both the par 3s at holes #7 and #8. Golf!@#$%&*. At Hole #7, I rolled one right by the flag and at the scenic Hole #8, I avoided the creek and the little rock lining around the green for consecutive pars. Oh geez, you have to be very, very straight at the par 4 ninth hole. Trees line both sides of the fairway and somehow you need to squeeze your tee shot in there. No problem – aim left and let that slight fade tee shot land it right in the middle of the fairway – perfect! Now all you have to worry about is that cast of characters making fun of you while you try to put out. Good luck!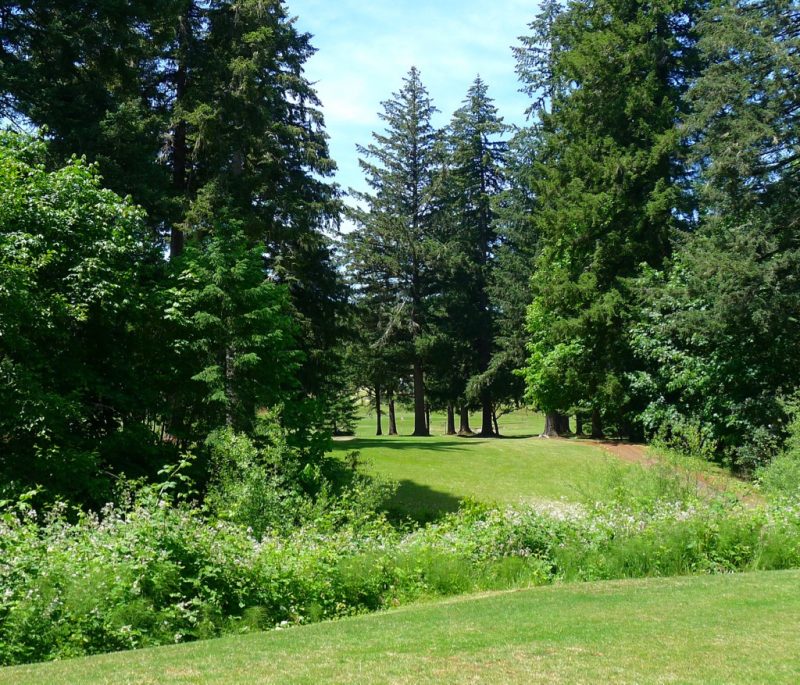 Ace:  This course is exactly why I visit and write reviews about 9-hole golf courses. Good Courses – Good People! Trees are spread nicely throughout the course; the greens are small to medium-sized with subtle mounding on most; and there are not many bunkers, but when you find them, they are all in the right places. Character and Characters – I couldn't agree more!
775 N. River Road, Cottage Grove, OR 97424;  541-942-3046;  www.playhiddenvalleygolf.com