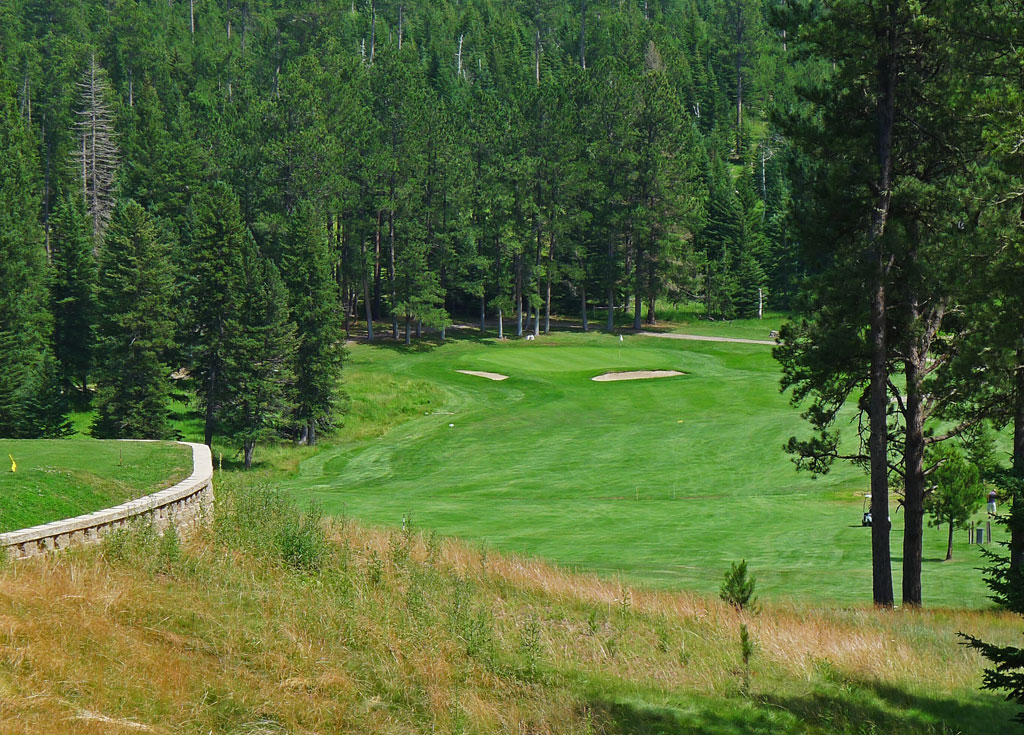 WOW! Beautiful! Stunning! Awesome! Stupendous! Wonderful! Are you starting to get a mental picture of this Deadwood, SD beauty? Built in the late 1930's by famed architect Lawrence Hughes, Tomahawk has the distinction of being on the National Register of Historic Places. Located in the Black Hills National Forest, the tall pine trees isolate you from the hustle and bustle of tourist crowds and as their website states, "provides a setting not easily matched by any other course in the country". Took the words right out of my mouth.
The course starts with a par 5 that eases you into your round. Number two, named Wild Bill Hickcock, is a wild, rollercoaster ride to an uphill blind green. This has to be one of my all time favorite par 4 holes. Hole #3 is a 179 yard par 3 that plays from an elevated tee box to a small green. Make sure you bring a camera to this course!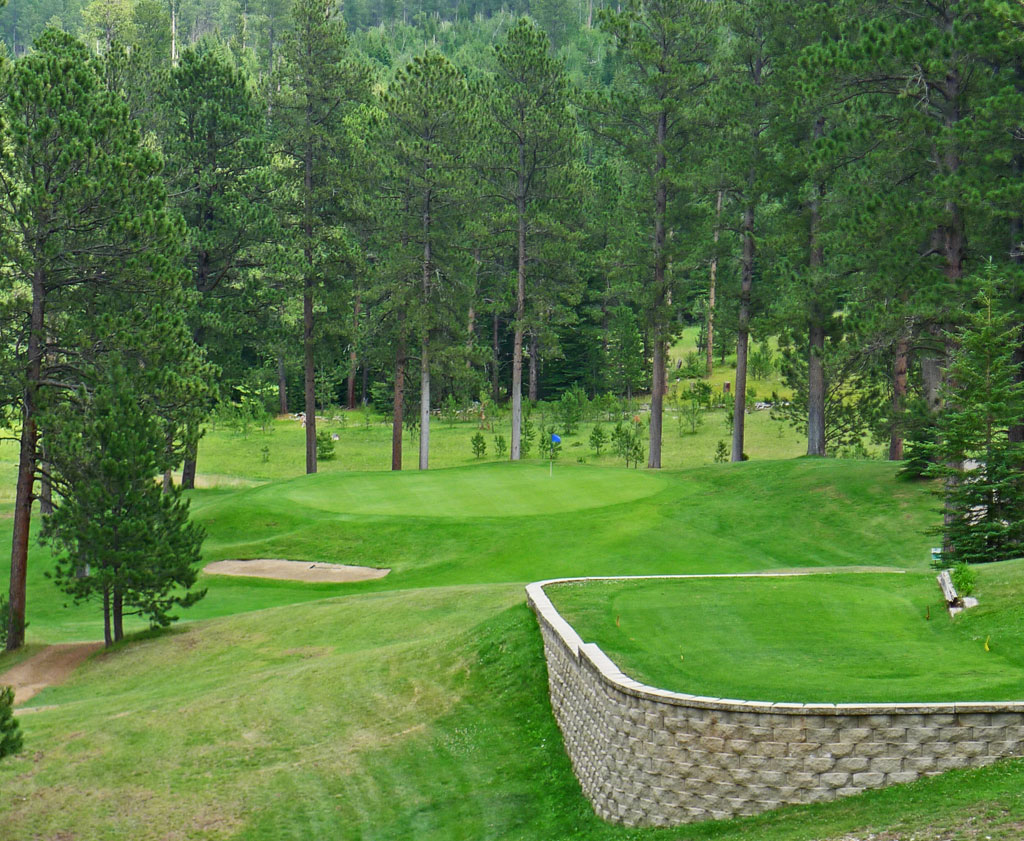 Number four is a very challenging uphill, dogleg left par 4 and at number five I'm thinking, how do these holes just keep getting better? This downhill par 4 is named Crazy Horse – enough said! Enjoy the 1/2 mile ride through the woods from #5 to #6. Stop and take a drink from the pure, clear fountain water on the left and keep an eye out for deer on the right.
I was playing my best round of the year until I met up with Calamity Jane at number seven. A creek runs the length of the fairway (actually in the fairway), so it is advised to hit all shots to the left. The par 3 eighth is not visually intimidating but trying to make your par is very difficult. It's long (225 yards from the blues) and you have to fly the creek (remember the one from the last fairway?) at the front of the green, then land softly to a domed green – good luck! I thought about laying up on this par 3! I didn't think the ninth hole deserved the #1 handicap until my approach shot landed past the pin – you don't want to attempt that downhill putt.
Ace:  Tina Turner once sang, "You're simply the best, better than all the rest". Tomahawk Lake is the best 9-hole course I have ever played. If you are visiting the Black Hills, you need to find time to play this gem. The price was right at $35 and the staff of Pat, Jan and Dan were very friendly and helpful. The only negative – I didn't have time for another 9.
Update: Tomahawk Lake CC was named our 2013 Course of the Year!
21496 US Highway 385 South, Deadwood, SD 57732;  605-578-2080;  www.tomahawkgolf.com