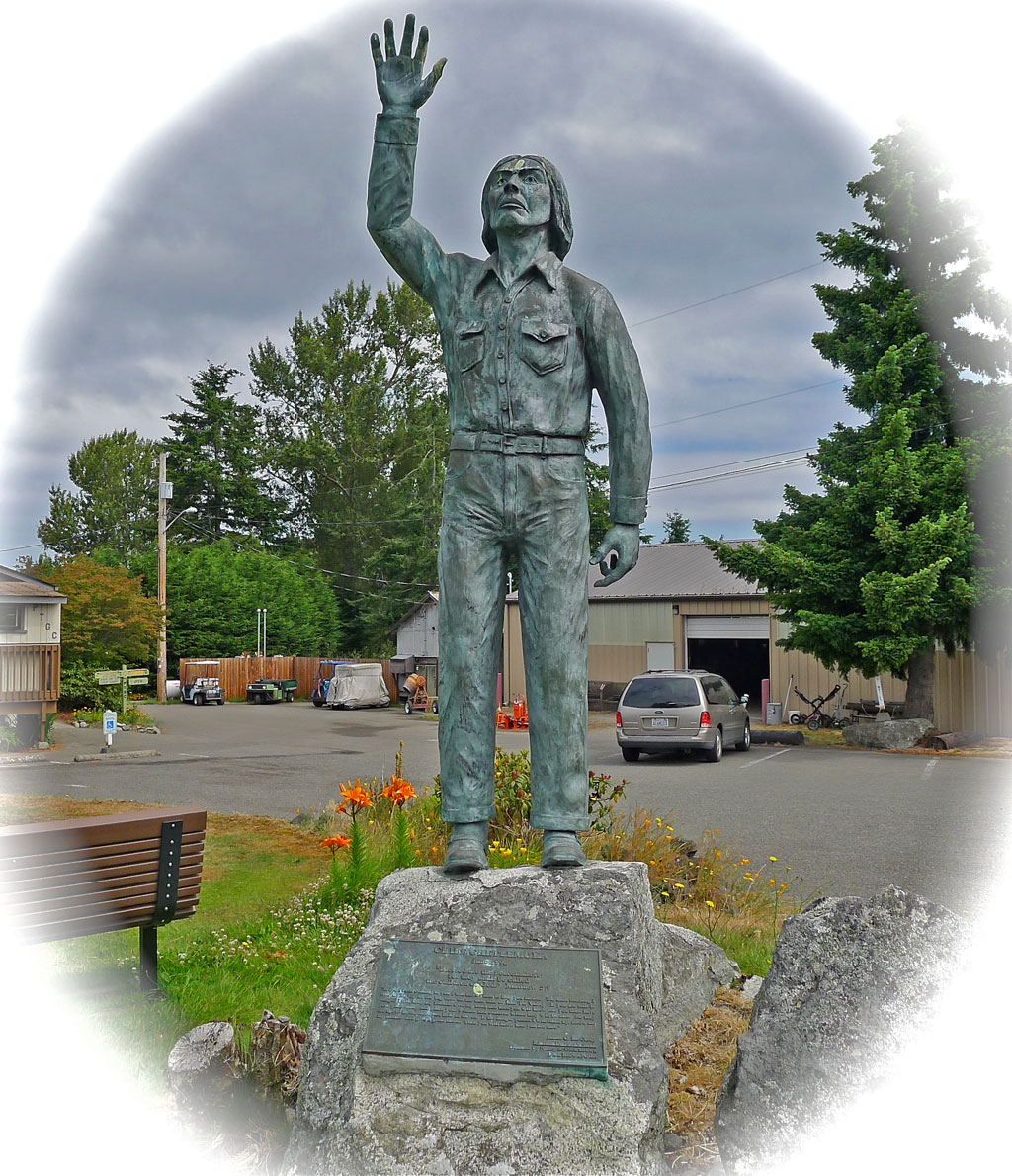 I entered the hallowed grounds of Port Townsend Golf Club and was greeted by Chief Chetzemoka just as he has welcomed pioneers since 1854. A friend to the white settlers who entered the area many years ago, I was hoping for that friendly experience as I approached the first tee box.
Hole #1 shows a straight fairway on the scorecard but it has a slight bend to the green way down there. There are two large trees in the fairway you need to split, to give yourself a good approach shot at this par 5. The green slopes off to the right and it is very easy for a shot to slip off the green (I speak from experience) when the pin is tucked on the right edge. A very satisfying opening hole. I made my par but it could have easily gone the other way.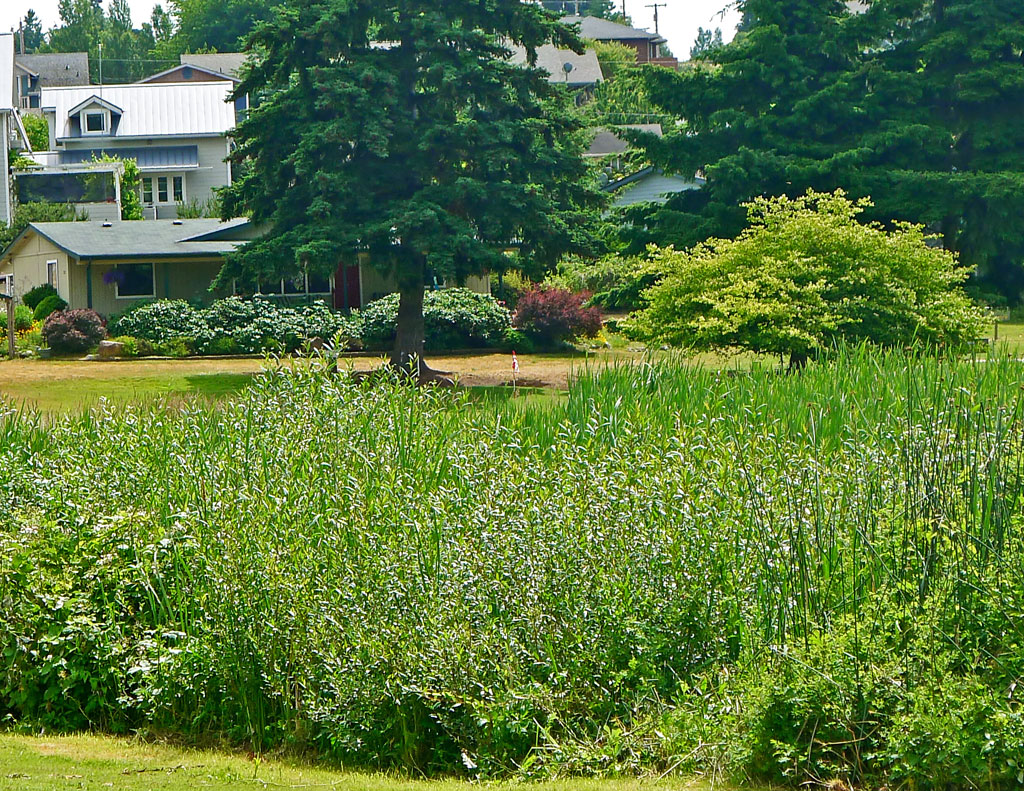 Hole #2 is an outstanding par 3. Whether you play it from 134 yards (#2) or 160 yards (#11), your tee shot still has to carry a marsh/pond and hold a bowled green. A good miss is to the left. Trees will gobble up any tee shot that strays left at Hole #3. There is room to miss on the right but does it really matter if the flag is tucked behind the bunker as it was today? If you steer away from this difficult pin placement, you have a false front to avoid. Luckily I did everything correctly and walked away with a par. Hole #4 starts off with a blind tee shot. No worries, however, as there is a mirror halfway up a tree that allows you to view the fairway ahead – actually fairly ingenious. As you make your way up the fairway of this 370 yard par 4, two large trees have been cut down to make your landing area much safer.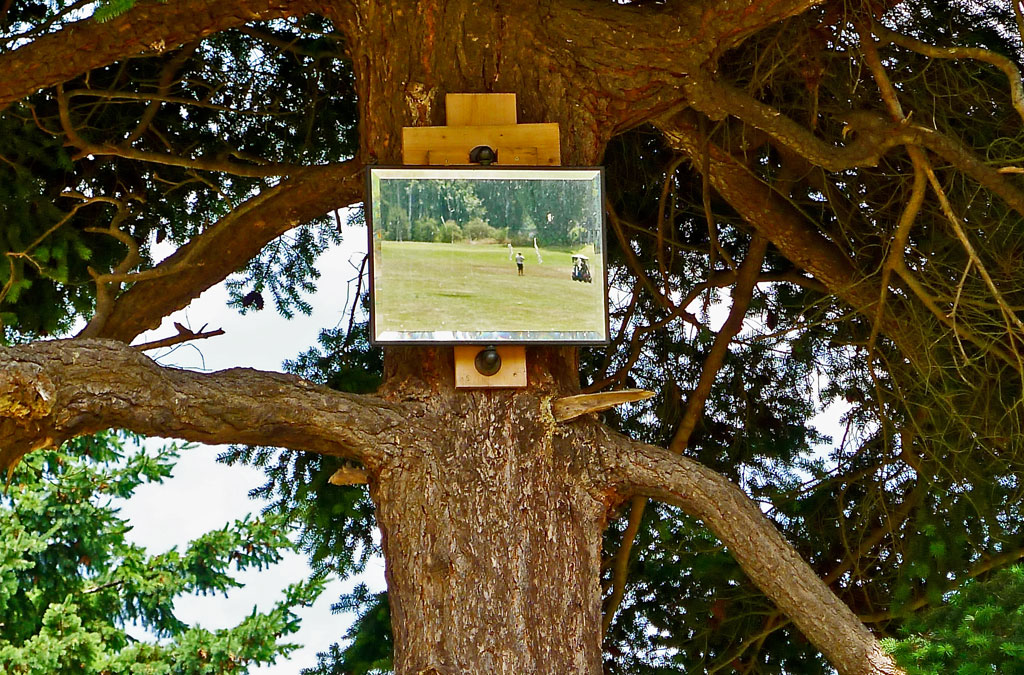 Another blind shot welcomes you at Hole #5. No mirror this time but a set of stairs to climb to view the preceding group. I needed just one more step for a clear view! The hole is all downhill and wide-open – let 'er rip! Shoot the gap (I did) at Hole #6. Another hole that the scorecard shows a straight line to the green, but there is a little dogleg left to approach the putting surface. And for good measure, another pin tucked behind a bunker. Are the pins always set like this or was it for my "enjoyment"? Chief Chetzemoka stands above the par 3 seventh hole and gave me his blessing. This day his approval was to award me with a bogey 4 – was it something I said or did?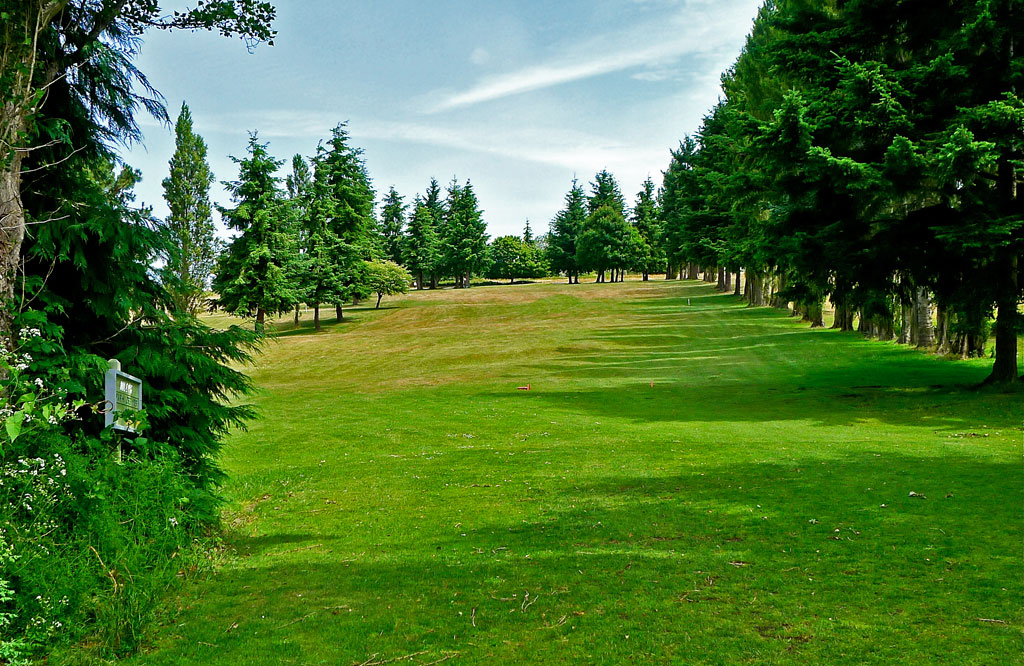 A street parallels the fairway at Hole #8 which could cause issues for those of you who hook your tee shots. I would delay your shot until the coast is clear. Luckily I have no idea how to move my ball from right to left, so I was safe. Just when you think you have the greens figured out, the architect throws a two-tiered one at you. For consistent measure though, he kept the big drop-off to the right. Hole #9 is a 360 yard par 4 in which your best approach is from the right side of the fairway. Any shot straying to the left will encounter tree trouble.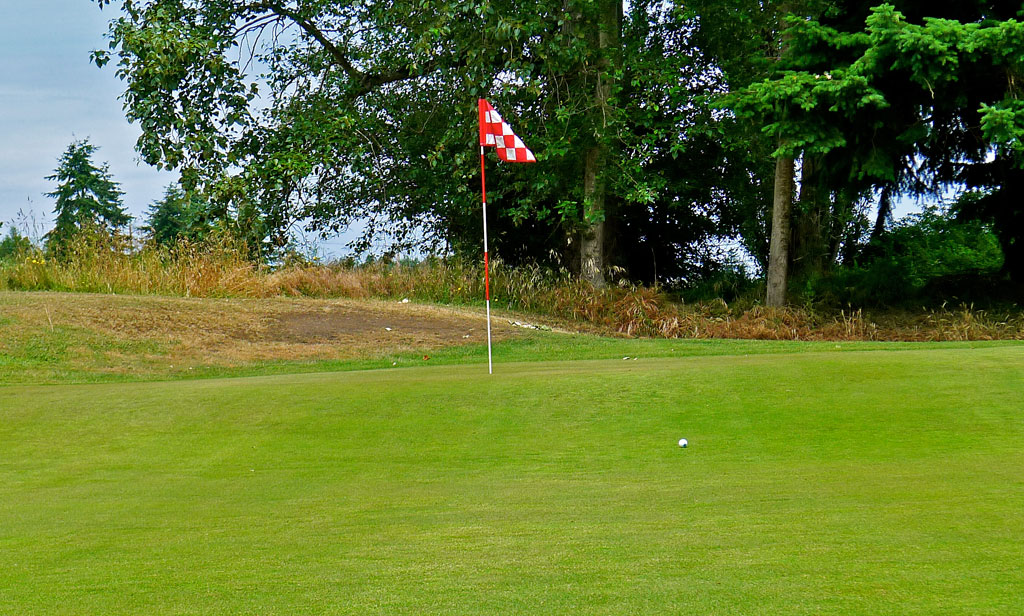 Ace:  Chief Chetzemoka was a very good host and I enjoyed my day at Port Townsend Golf Club. The greens are small and look flat, but have subtle breaks and many have false fronts. Another 9-hole course that does an outstanding job with presenting a different look when playing eighteen. Play from the white tees on the front 9 and the black tees on the back 9. I'll have to return to this wonderful part of the country to continue on and play the back 9. As Always, I only had "Time for 9".
1948 Blaine St., Port Townsend, WA 98368;  360-385-4547;  www.porttownsendgolf.com