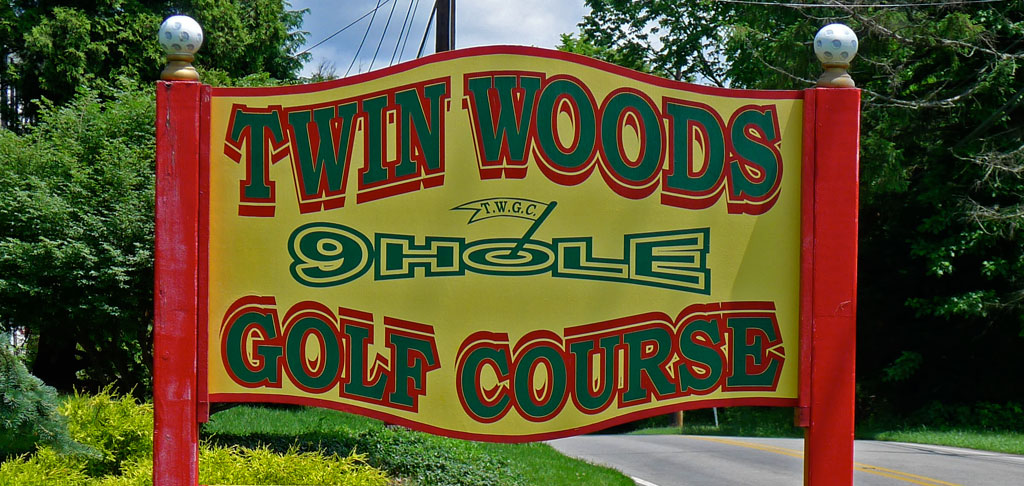 Far out, man!  This is how I was greeted at the first tee. It seemed fitting since I was stepping back in time to the '60's and my high school years. Tom, the course manager, did not greet me this way but the first hole is named Far Out.  Seems like the perfect start to a perfect day.
The Teaser is just that at the 192 yard par 3 with bunkers fronting the green. The Monster, third hole, is an extremely difficult par 4. Water and reeds front the green at the #1 handicap hole.
I don't know who Mr. Putza is (or was), but he must have hit the trees too many times at the 90 degree dogleg right, Putza's Corner. Flo and The Pro is the name of the par 3 fifth hole. I didn't meet Flo but since I hit my tee shot to a foot, I'll answer to the Pro.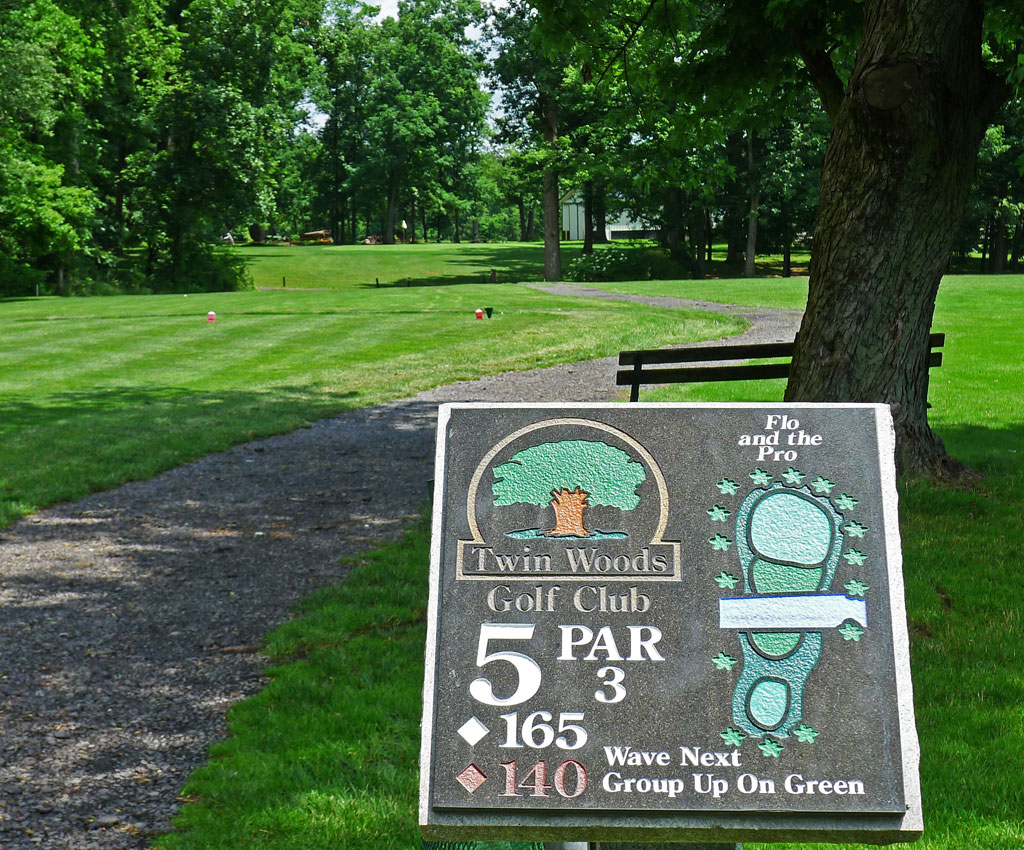 A picnic table sits at the tee box at #6, so you may have to tee off in front of a group of Twin Woods regulars. However, you probably won't have to endure the "In the hole" yell at this 90 degree dogleg right par 5. The Deceiver looks benign from the tee but as the name suggests, looks can be deceiving.
Number seven is The Devils Triangle and plays something like The Bermuda Triangle. I hit my best drive of the week through the fairway – never to be seen again. The Relaxer (#8) is a short par 4 and should be a scoring hole – unless your tee shot goes to the right (as mine did).
The Dragon – what a perfect name for the finishing ninth hole. I was spewing fire as I played each of my five shots from the rough as I worked my way home to the final green.
Ace: Wonderful course – outstanding routing through this former family farm with a good combination of left and right doglegs. Friendly management – I spoke with both the owner Betty (her father and brother built the course) and Tom, the course manager. Both made me feel like a special guest.
2924 E. Orvilla Road, Hatfield, PA 19440;  215-822-9263;  www.twinwoodsgolfcourse.com