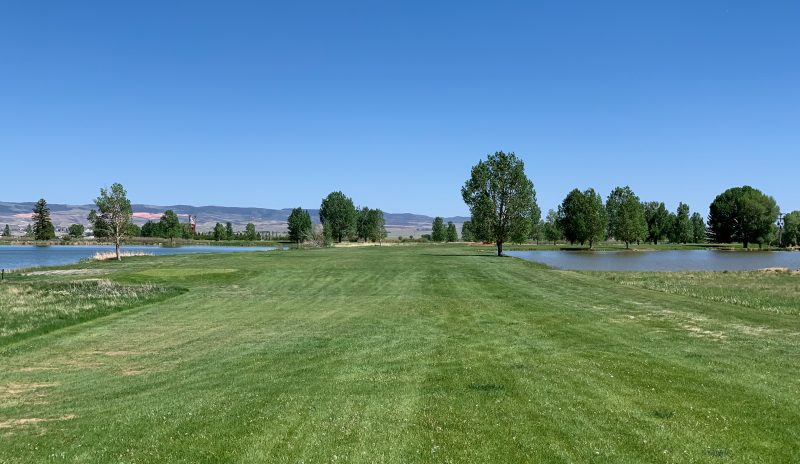 Picture "The Bishop" (from Caddyshack) standing on the ninth green at Bushwood Country Club. Arms raised to the sky with lightning and rain streaking down upon him. Got the picture? Well that was me on the second hole at Fox Run Golf Course. Pea-sized hail pelting me sideways because of the forty mile an hour wind. Combine that with the 30 degree temperature and it was an ugly scene. I am the only idiot on the course – even Dan the pro, won't set foot outside. Thank goodness for the shelter at #2 on this day!
That day was eight years ago in 2013 when the course was called Laramie Country Club. Somehow the article got buried in an old computer, so it was time to revisit the course and see if it stood the test of time and lived up to it's original par rating.
Hole #1 is a wide-open dogleg left that can present some issues if you are very wild left or right. If you find yourself in the long "grasses", good luck chopping out. I speak from experience! Hole #2 is the type of configuration you will find for the first five holes. They are fairly straight with a few trees that line the fairway.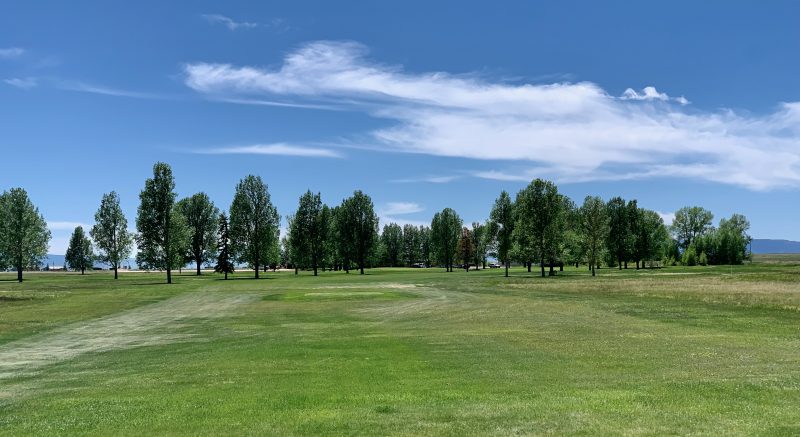 As you look down Hole #5 it's hard to distinguish the fairway from the rough. Most of the course was just like this. The grass in the fairways was tall with many weeds and dandelions, so I would encourage the use of orange balls. The greens were also in very poor shape.
As with most Wyoming golf courses, you will find plenty of wildlife to keep you company.  Today we were visited by horses adjacent to the 5th fairway; antelope on numerous holes; and mosquitos everywhere. As you walked the high grasses, the hiding mosquitos attacked us from all sides. Bring plenty of repellent!
The East and West Lakes come into play on holes six, seven, and eight. The par 4 eighth hole is one of the most difficult I've played. This dogleg right hole has a tight fairway that is squeezed by the lakes on both sides. Somehow my tee shot found the fairway! The ninth hole does not get any easier because of the hidden creek that fronts the green.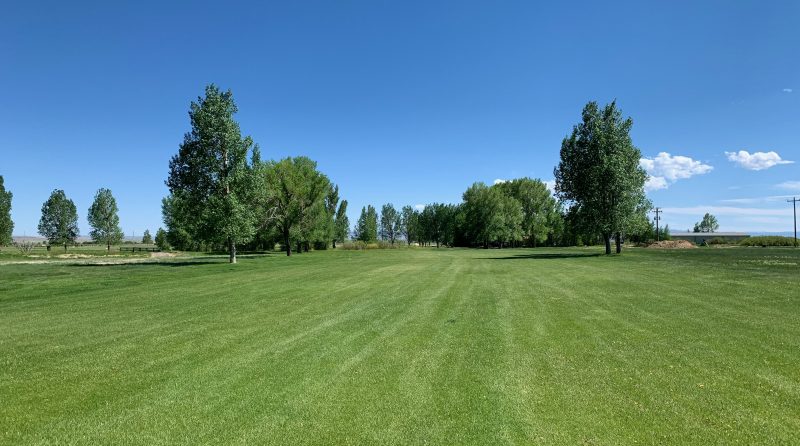 Rating – Double Bogey (19 out of 60): The 2021 rating was far lower than the par I gave it in 2013. The course has some good features (the last four holes) but it was not in very good shape on this day. The scorecard shows the "back 9" coming soon, but we saw no indication of that happening. The front 9 needs some tender loving care before they try to expand to 18. I'll come back in another 8 years to see if we can get it back to the par rating.
489 State Hwy 230, Laramie, WY 82070;  307-745-4161;  www.foxrunlaramie.com