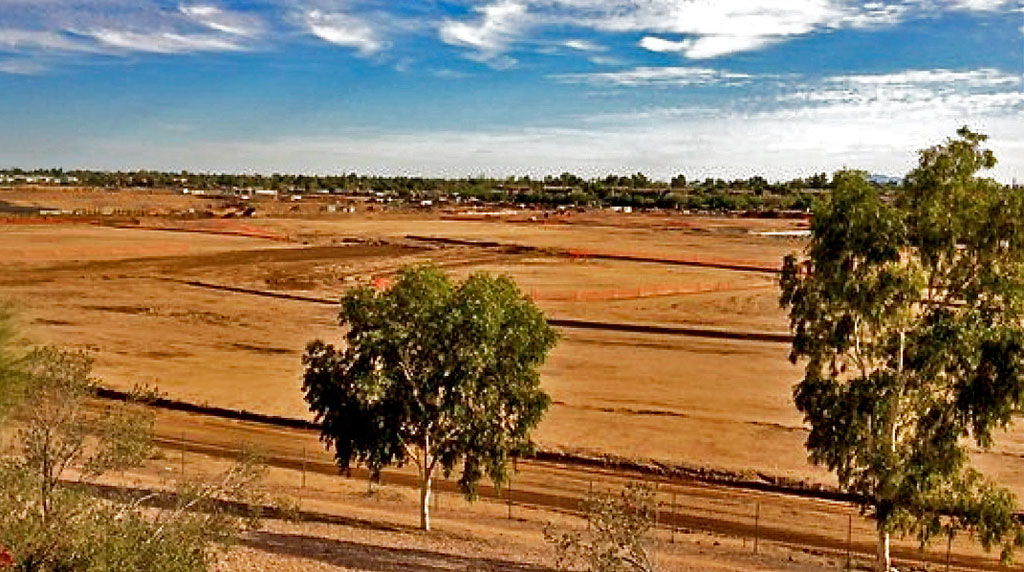 Course etiquette from the scorecard states, "Climbing of fence is prohibited". I'm not sure why I would be climbing the fence if I'm already on the course. I don't even recollect seeing a fence, but I do remember thinking on the first tee that I better hit a straight drive or my ball will be colliding with the on-coming cars to my left. That is where a high fence should be. That same street may come into play on hole #3. If you tend to wildly draw the ball, I would time your shots accordingly.
The full length (3,095 yards) 9-hole course is mature with trees, water and rolling terrain that will challenge all levels of golfers. The finishing hole is a testament to this challenge as water helps to protect the left part of the green.
Riverview is part of the Mesa Parks and Recreation Department. Rumor has it that this facility may have seen it's last days as the land may be too valuable to house a small affordable golf course. By the time you read this, you may be watching the Chicago Cubs playing in their new spring training stadium on this exact site. Maybe they were thinking ahead and the outfield wall is the fence they were talking about.
Double Bogey:  This article was originally written in 2011. At that point I gave it a Birdie, but the rumor became fact. The course is now closed (thanks Mike for the photo) and the Cubbies will soon open Cubs Park at Mesa Riverview. No need to be alarmed because there may still be one or two other golf courses in the area you can play in the morning and then sit in the sun enjoying a spring training game in the afternoon. Holy cow, Harry – let's have another Bud!