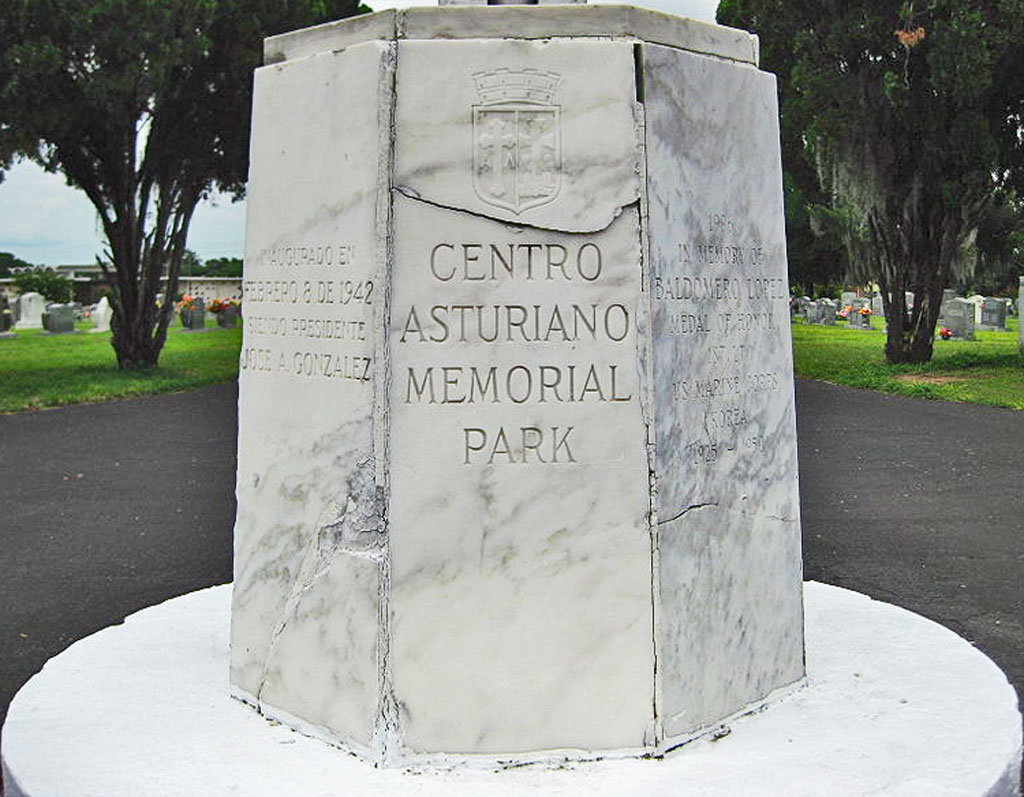 A Funny Thing Happened on the way to the Golf Course – we found a cemetery. My copilot entered the address into the GPS and it took us to a lovely spot of land that was occupied by Centro Asturiano Memorial Park Cemetery and a beer distributor building. Michael then entered the golf course name and the same result ensued. Time for a beer, a few prayers, and our next step.
During my research, I discovered that the course was built in 1976. As Michael and I toured the cemetery (why not since we are already here), the grave headstones looked brand new but many of the dates of death preceded 1976. As Arte Johnson would say, verrry interesting but…
I went back to the internet to dig a little deeper and finally found out this course was closed around 2003. Now I am totally confused but intrigued about how this site went from a golf course to a cemetery (or did it)? If anyone knows the story of Persimmon Hill Golf Course, please comment or send me an email.
Quadruple Bogey:  The course no longer exists (neither do all those people buried in the cemetery).
5490 E. Chelsea St., Tampa, FL 33610 (see if you can find it)