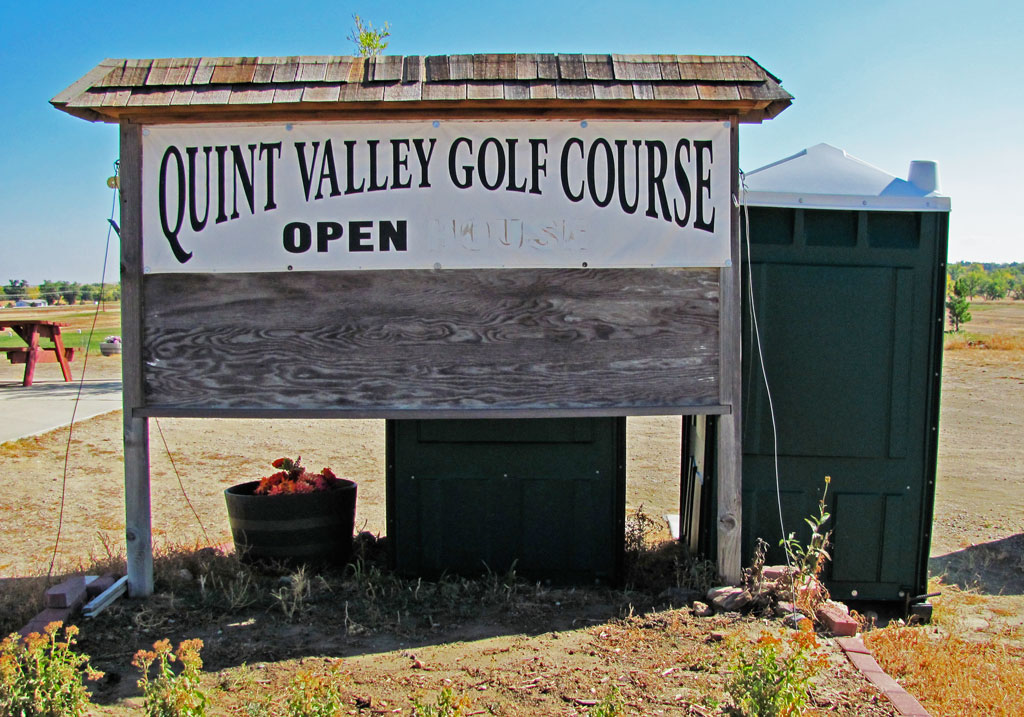 On a beautiful sunny autumn day, we were the only golfers on the course. Let me clarify this, we were the only people at the course. The "clubhouse" board stated, if there is no attendant (there was none), just put your $9 in the envelope and deposit it in the slot on the counter. We finally encountered someone at the third hole. He was the General Manager, Head Pro, Head Groundskeeper – you get the picture. The only other living thing we saw was a turtle slowly making his way across the fairway at #8.
The #1 white tee box and fairway are shared with the driving range. Kind of strange, but if no one is on the course or range, I guess it's not a big deal. The fairways were a combination of grass, weeds and ruts. We played lift, clean and place because of the patchwork fairways. The greens? – not quite a combination of grass, weeds and ruts but they were not exactly smooth.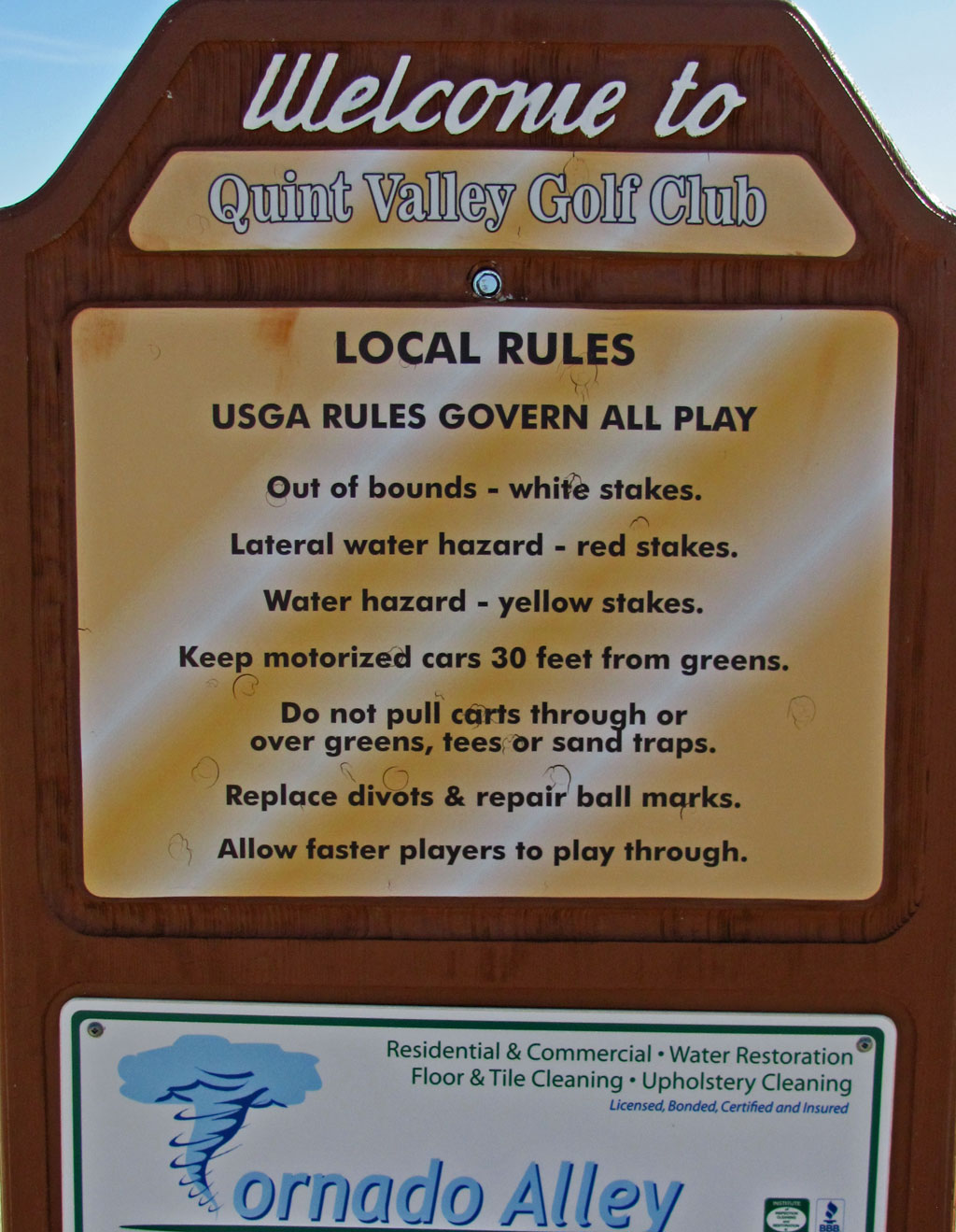 Hole #6 is the best on the course. A short par 4 with two large trees fronting the green. I came sooooo close to driving my first par 4 – had the distance but not the "twards". Hole #8 is one of the strangest I have ever seen. From the tee box we were not sure which way it was to the green (seriously). The scorecard showed it as a par 3 and the marker at the tee box described it as a par 4. We finally hopped in the cart for a trek to find the green. After the round we asked the General Manager, Head Pro, Head Groundskeeper about it and he said he had thought of briefing us about the hole (thanks a lot). He explained that it had started as a par 3, but now plays as a par 4, and it could possibly play to a 600 yard par 5 in the future. Stay tuned!
Double Bogey:  As Ed so profoundly noted about Quint Valley Golf Course – it is what it is. What it is, is a small town course built by locals and played by local residents. For the rest of us, take that $9, put it in your gas tank and head to Denver.
CR-173 & US Highway 36, Byers, CO 80103;  303-822-5509