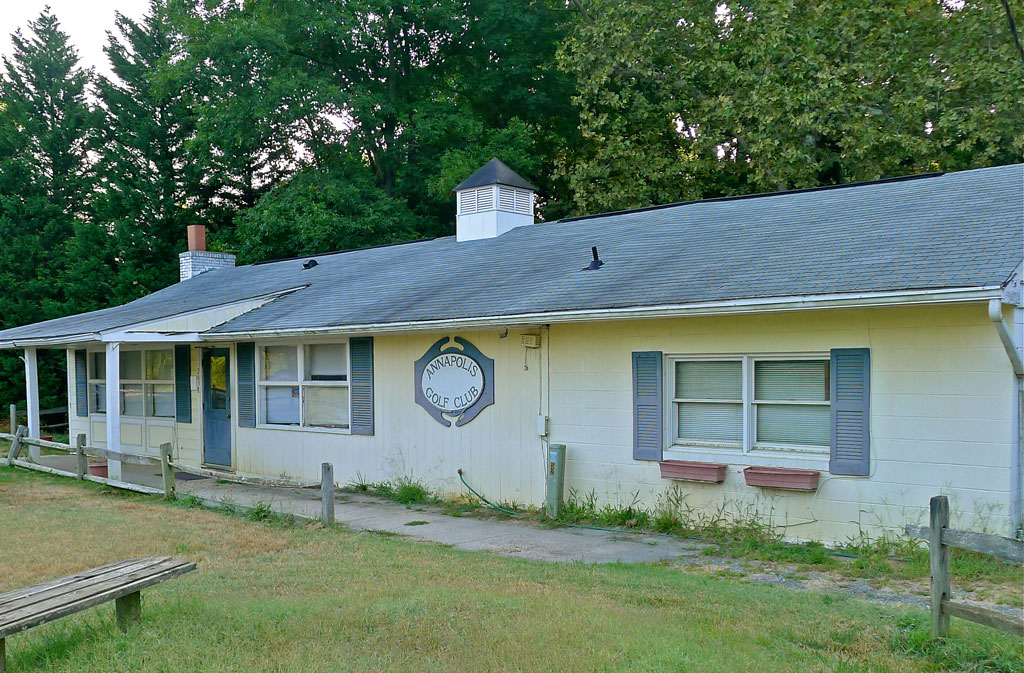 We traveled over 2,000 miles to play Golfweek's #15 ranked 9-hole hole golf course from it's 2011 ranking. Our anticipation grew as we drove through a well-appointed neighborhood that looked like it would support an outstanding course. Panic set in as we entered the weed-infested empty parking lot. Silence greeted me as I made my way to the deserted clubhouse and the ghost-like fairways.
No golf today (or any day) at Annapolis Golf Club. We soon learned that The Key School had purchased this 9-hole course and plan to build athletic fields, tennis courts, a baseball diamond, nature trail, and a pool on the property.  Much to the displeasure of the local residents, the course closed on September 29, 2013.  Only missed it by 10 months!
Since the primary reason for visiting Annapolis was a family wedding, it was time for Plan B and a reason to eat, drink and make merry. Our first stop was The Scotlaur Inn, a bed & breakfast located on bustling Main Street above the packed and noisy Chick & Ruth's Delly. Open until 12:30am on the weekends, our first thought was about the lack of sleep that would be occurring the next few nights. However, the historic rooms were cozy and surprisingly quiet.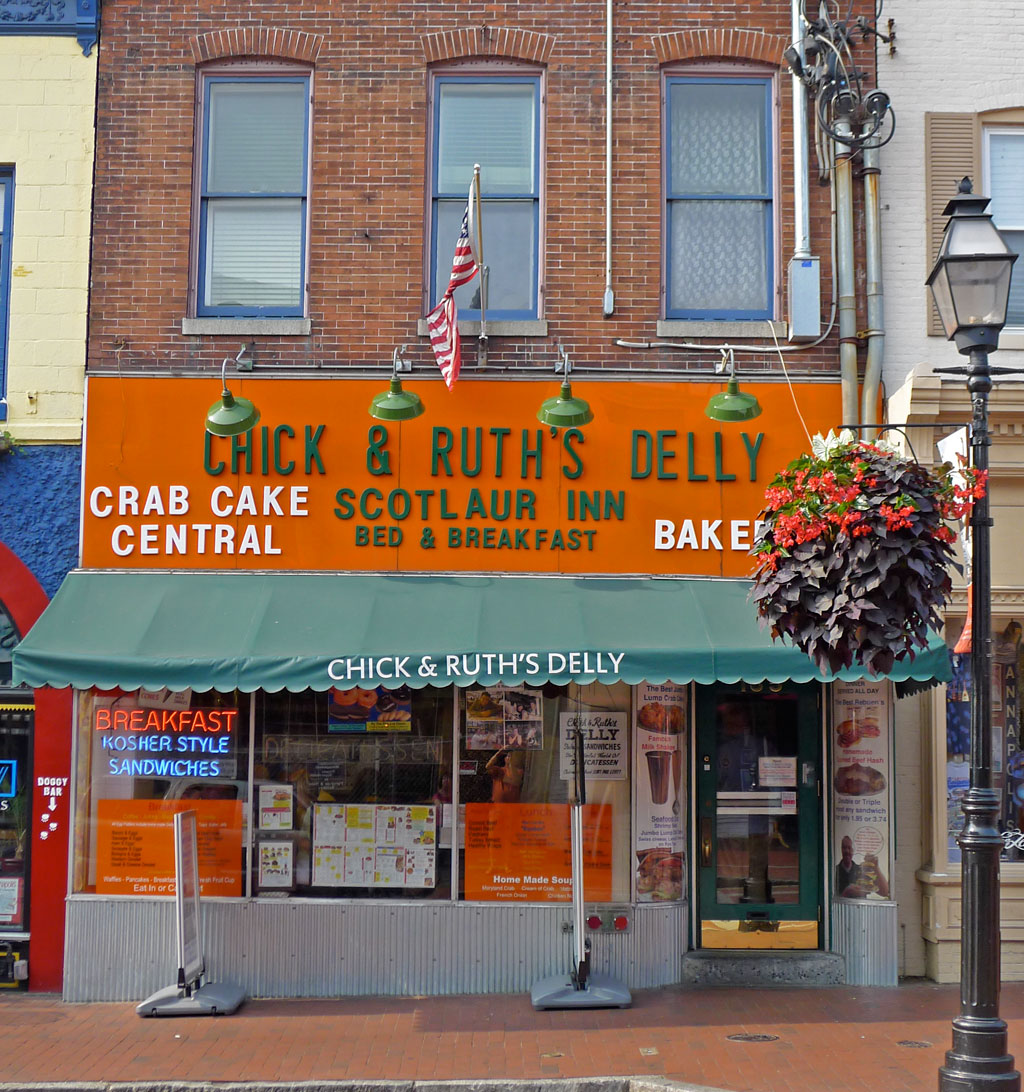 For our family, it's all about crab cakes and lobster rolls when visiting Maryland. Phillips Crab Deck and Galway Bay were our choices during our short stay.  Crab Benedict is the breakfast treat at Chick and Ruth's.
The Springfield/Champion wedding filled one day, but the other included tours of Annapolis. Lace up your walking shoes and try one or all of these: a historic walking tour conducted by Colonial Tours of Annapolis; a boat cruise around Annapolis harbor; and a walk through the US Naval Academy.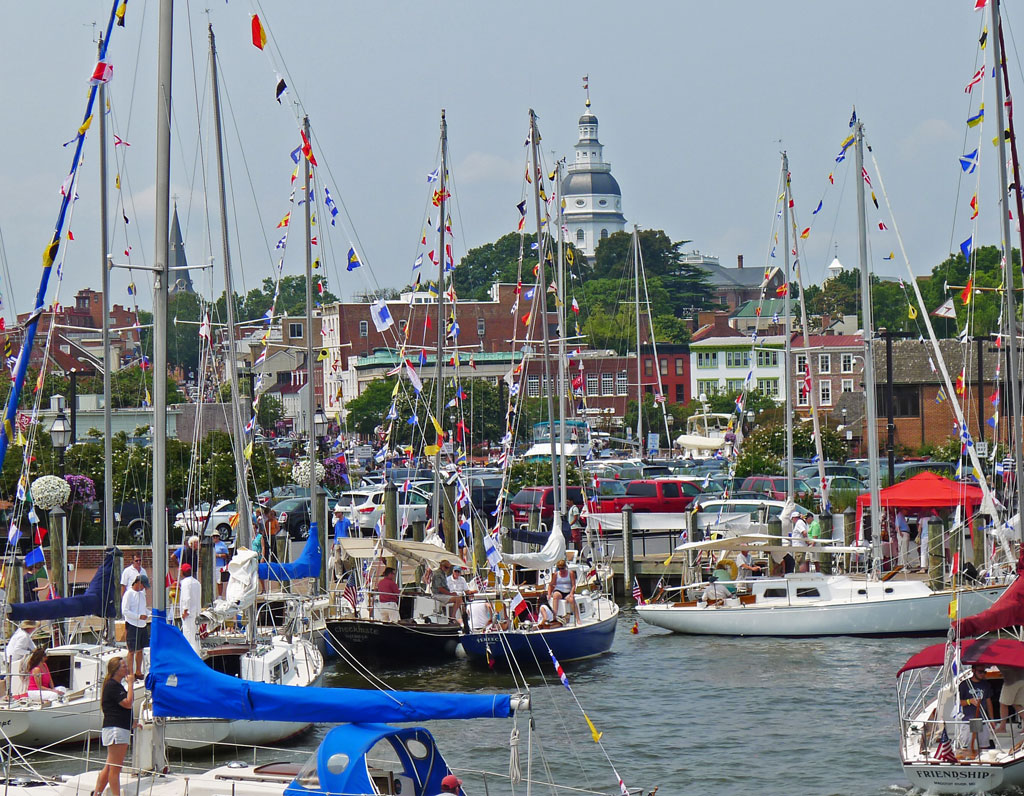 Double Bogey:  I should finish with a discussion of golf. We know Annapolis Golf Club is no longer an option, so where to play? If you are military, the United States Naval Academy Golf Club is a good choice. For the non-service golfer, set your sights on Bay Hills Golf Club. Looking for quick and fun, try the 9-hole par 3 course at Severna Park Golf Center. Even though we were initially disappointed, a great weekend was had by all as we welcomed a new member to the Springfield family!