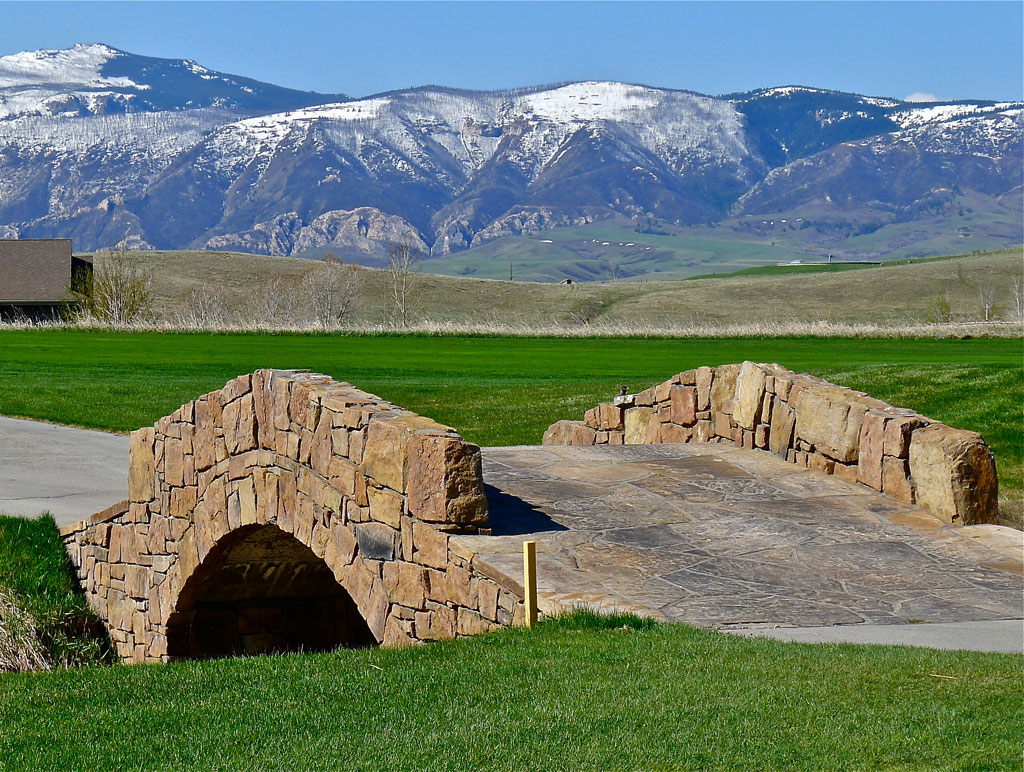 The correct name is THE Powder Horn (as in THE Ohio State University)…and THE 27-hole facility is outstanding. I only had "time for 9" today and had the pleasure to play the Mountain nine. The round starts in Sheridan, WY but somehow you are transported…
across the "pond" as you cross a replica of the St. Andrews Swilican Burn Bridge to arrive at green #1.
The course was in great shape for just coming out of the winter season. The greens were slow but Todd, the head pro, assured me they would speed up during the summer. The uphill second hole is a beauty of a par 5. Pay attention to the green as you walk up the hill because the closer you get it will disappear from view. You can air it out on #4, but try not to let the beauty of the Little Goose Valley and the Big Horn Mountain Range distract from the job at hand – it's birdie time.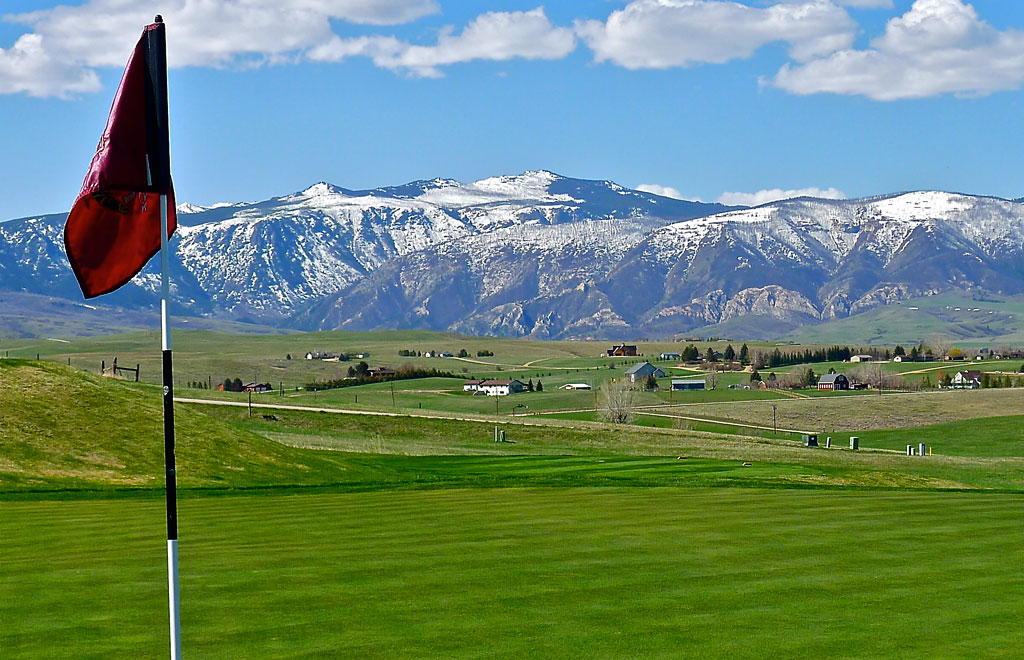 Hole #5 looks benign but water lurks on the left by the green. Hole #7 is named Canty Lye (or pleasant meadow) – nothing pleasant about the number one handicap hole. A perfect tee shot is needed here to go low. You finish this nine with Kittle Kink (or tricky bend). The hole names are fittingly titled and #9 is no exception. Follow the fairway left to play it safe or launch it right for a possible birdie opportunity. Either way it's a fun ride and I'm not sure how it is only the number seven handicap hole.
Ace:  The Eagle, Stag, and Mountain nines make up this outstanding 27-hole golf course. If you have the time and money to play eighteen, I would highly recommend it. The only negative – THE $60 to play nine holes. Playing 18 holes is a much better value.
Are you looking to experience the Old West? An 80 mile drive to Kaycee, WY will allow you to visit Outlaw Cave, the hideout of Butch Cassidy, the Sundance Kid, and the Hole in the Wall Gang.
23 Country Club Lane, Sheridan, WY 82801;  307-672-5323;  www.thepowderhorn.com