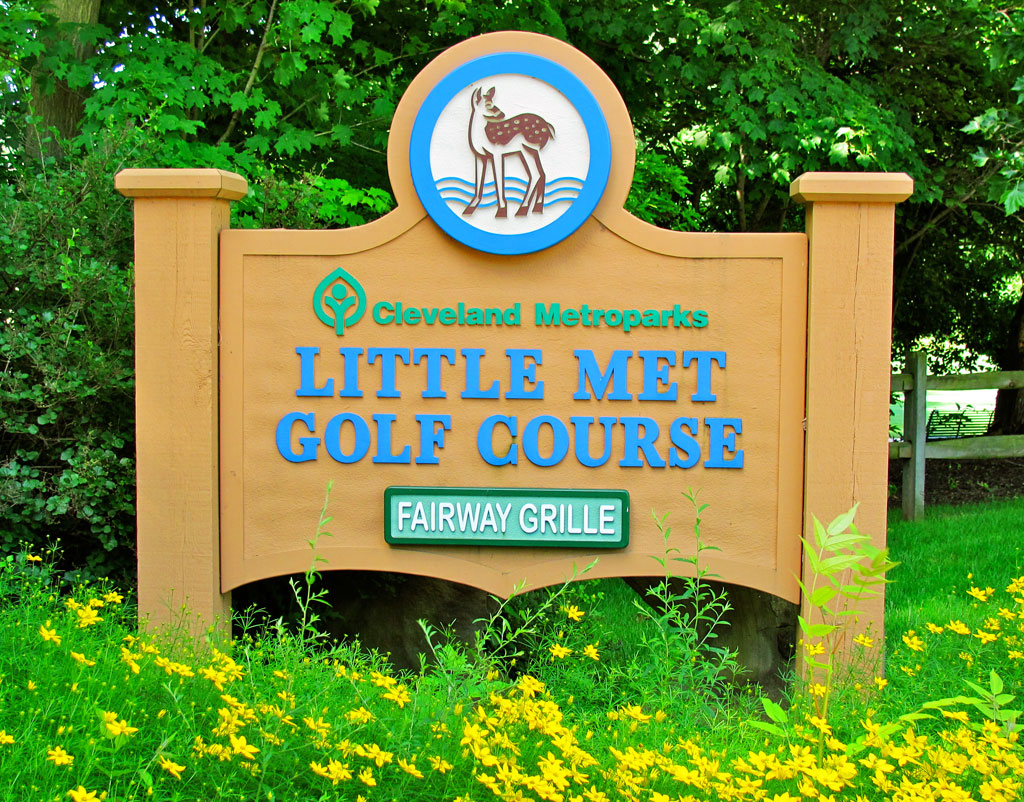 Being a life-long Philadelphia Phillies Phan, it just felt sacrilegious playing a golf course named The Little Met. This course is one of the eight that make up the Cleveland Metroparks golf recreation system. Located in the Rocky River Reservation, it is an oasis in the middle of the city. 
You need the patience of Job to play this course. I watched four groups tee off before I teed it up. The first golfer (I use the term lightly) took about two minutes just to place his ball on that little peg (seriously), he then proceeded to stripe his shot 25 yards down the fairway. Of those four groups, I don't think there was anyone whose handicap was below 25. That being said, when I finished my round, I was surprised to find out it only took about two and a half hours.
If viewed from above, the course looks like narrow strips cut from a massive forest of trees, however when playing, it has an open feel with very few hazards. The Little Met is the oldest of the eight, being built in 1924. The cost to play nine in 1930 (and no, I was not around then) was 25 cents and in 2011 it was still a value at $16 with cart.
Birdie:  This is a nice, well-groomed course that best suits the high handicap and senior golfer. My playing partners, Jim and Ron, said for a better challenge try the sister course – The Big Met. Visit their website and take the quiz to determine which course best suits your level of play.
18599 Old Lorain Road, Cleveland, OH  44111;  216-941-9672;  www.clevelandmetroparks.com