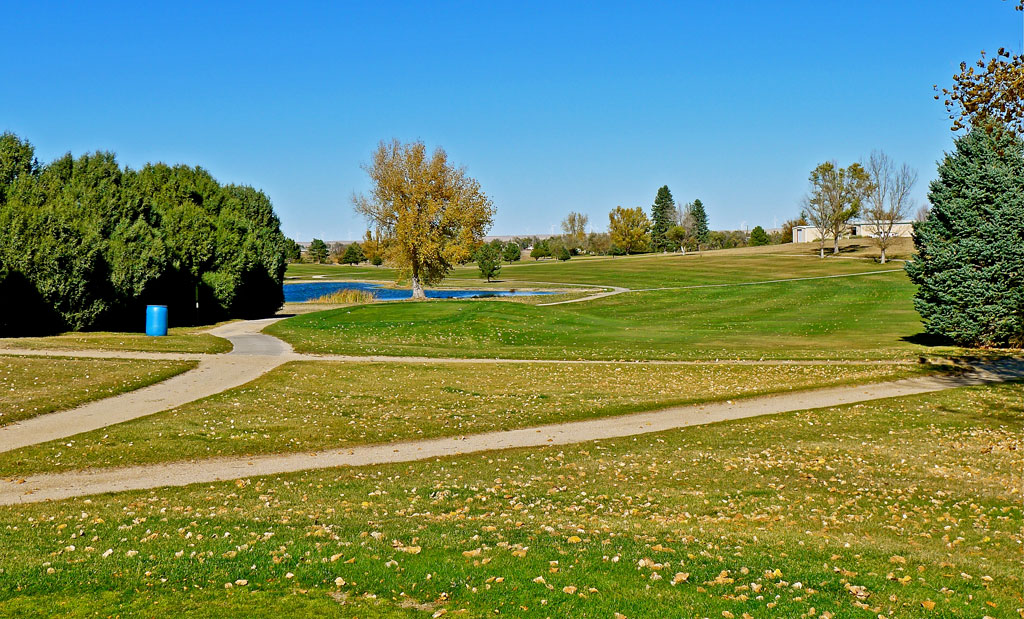 AT49 Log: November 3, 2015; Tamarack Golf Club: Limon, CO; Conditions: sunny, windy & 72 degrees. If that didn't register, that's 72 degrees in November (snow was forecast in two days) – don't you just love Colorado?! This day was a windy; lost bally (pronounced bawlly); bendy; leafy; and tumbleweedy type of day. I deposited my $16 in the drop box (nobody home when I started); walked to the first tee where I proceeded to lose my first ball of the day with my initial swing.
Hole #1 is a 490 yard (blue) dogleg par 5 with the driving range bordering the fairway to the left. This is where I skillfully positioned my first shot of the day (lost ball #1). For everyone who has played in the fall, you understand how hard it can be to find a ball among the leaves that you swore landed in the middle of the fairway. My third shot found such a lie or so I reasoned since I never found my ball. For those keeping score – that's three shots and two lost balls!
My tee shot landed on the HUGE green at the par 3 second hole. This green is very representative of most of them – huge and undulating. There is a football field-sized fairway awaiting you at Hole #3 unless you find the water to the left. My power-fade worked perfectly here. At Hole #4 I believe I found the generous landing area but I also discovered the ground covered with a blanket of leaves. I never did locate my ball (lost #3) but there happened to be a ProV1 (found #1) sitting there among the leaves (with nobody around), so after I decided this was an excellent exchange of balls, I smoked it on in two and recorded my (winter rules) birdie.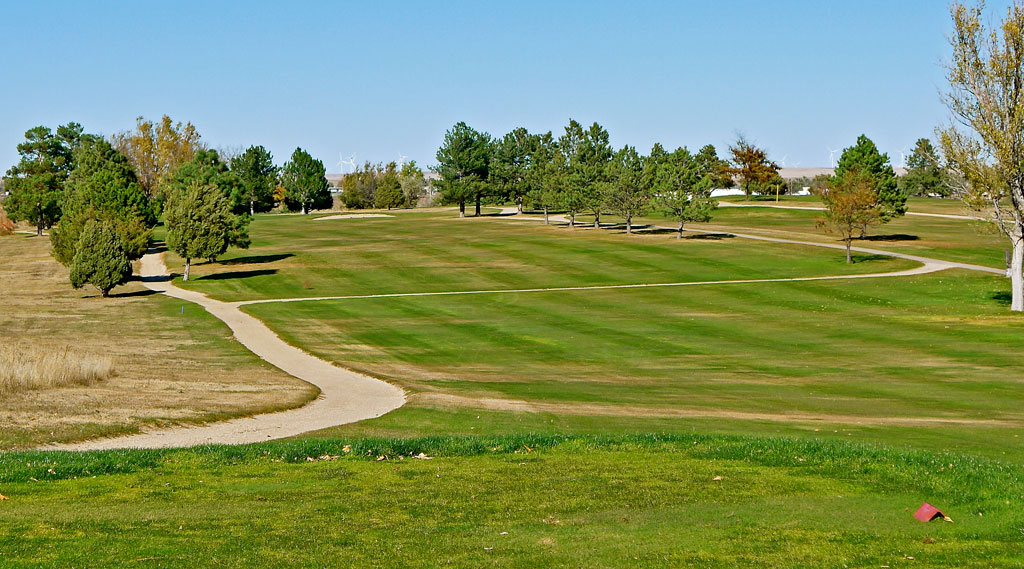 Hole #5 plays very much like the third hole. A fade plays well here as the fairway is wide to the right. Today Mike must have been in an evil mood as the flag was located right behind the bunker (of which I needed to extricate my ball). I moved quickly through Holes #6 & #7 as I got lucky hitting both greens in regulation and making par putts. For this time of year, the greens were in excellent shape.
I was determined to lose ball #4 at the par 4 eighth hole. 1) I pulled my tee shot into the trees and a massive leaf field – somehow I found that new ProV1. 2) I sliced my hybrid into a gigantic collection of leaves to the right of the green – again, somehow I was able to locate that lucky ProV1. Karma? Hole #9 was a great fit for my eye and power fade. My masterful putting stroke of the last few holes deserted me as I three-putted and limped back to the clubhouse.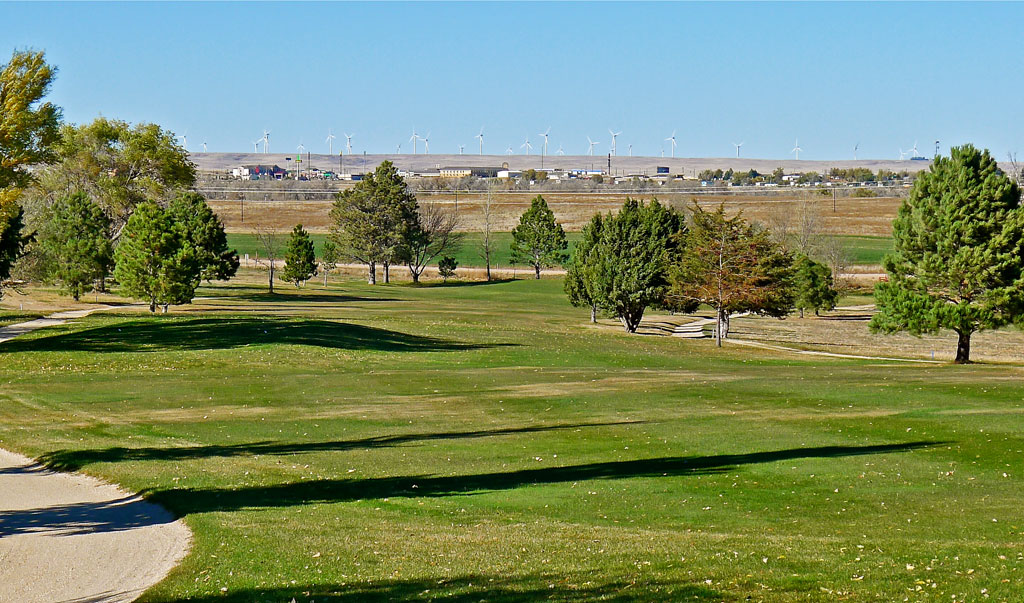 Ace:  If you can drive straight; have a good short game; and possess a deft putting stroke you can post a good number here (hmm, probably can say this about any course). If you spray the ball, the trees will get you. If your short game is in shambles, those large greens won't help you. If you have a yippy putting stroke, you'll post a 41 as I did. And of course it is another course along the I-70, Eastern Colorado, Small Town Golf Trail.
I had the pleasure of meeting Mike Hines, the course General Manager, after the round. We talked about golf and my blog during which he asked me what was my favorite 9-hole course in Colorado. Luckily I answered correctly that it was the Falls Course at Pelican Lakes Golf and Country Club. Mike designed that course along with a few other excellent tracks in Colorado. Please visit my post about the Falls Course as it was my 2015 9-hole Course of the Year.
50771 S Hwy. 71, Limon, CO 80828;  719-775-9461;  www.tamarackcc.com