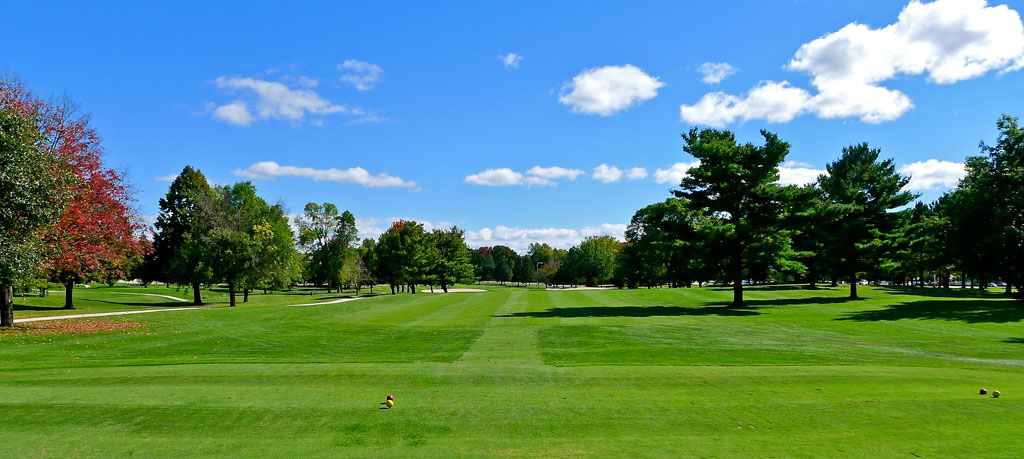 Shorewood Golf Course is located on the campus of The University of Wisconsin – Green Bay. So as you work your way around the course please make sure that you are watching the co-eds. Excuse me, what I meant to say was watch out for the co-eds.
Hole #1 is a great opportunity to start your round with a birdie. The expansive fairway will accept just about any type of drive. The only distractions may be the fairway and green-side bunkers and the…I'm not going there again. How I double-bogeyed this hole I will never figure out. At the par 3, tree-framed second hole, your tee shot must not land by the edges or you will find it rolling off this bowl-shaped green. Nice double bogey, bogey start to the round!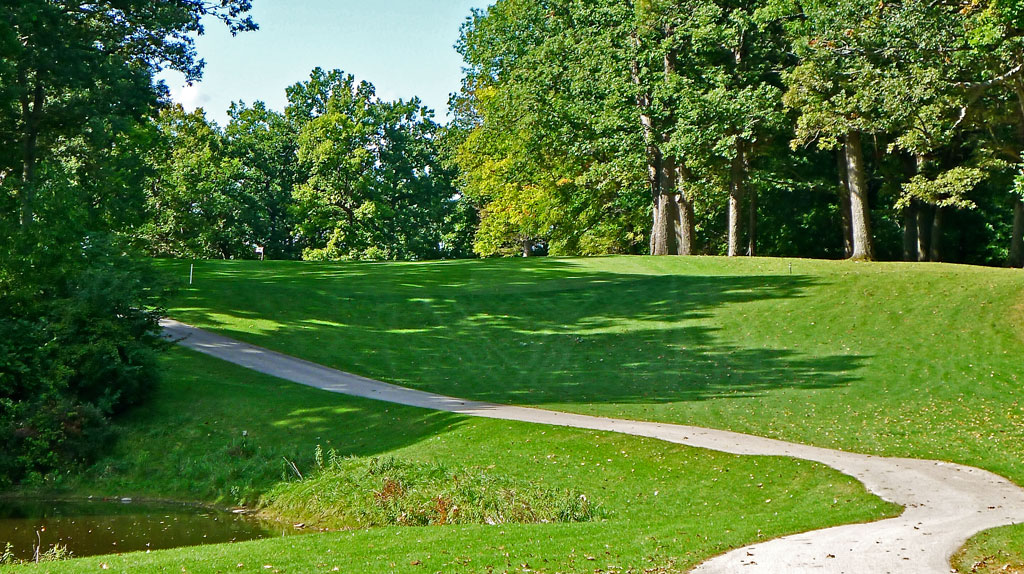 Take a 3-wood or iron off the tee at Hole #3 or risk losing your tee shot to the right and out-of-bounds. If your tee shot lands safely, your approach has to be precise as the green is small and once again bowl-shaped. I won't even discuss what I scored here. Hole #4 is a 489 yard (white) par 5 with a variety of hills, twists and turns as you proceed down the fairway. This is a perfect hole for a big slice – so why do I continue to hit it straight when I don't want to? Case in point…my 2nd, 3rd, 4th, 5th, 6th, and 7th shots were used to see every part of the fairway and green!
We have a suggestion for Hole #5 – Construction Hard Hats. As we walked this tree-lined, narrow fairway, we were incessantly pelted by falling acorns. Seriously, those little projectiles can hurt if they fall from high above. We encountered our first other golfer of the day at Hole #6. On this beautiful Fall day, where are all the students? Classes? Studying? In my day, I would have been on the course (but I guess that is why it took me 4 1/2 years to graduate). This 161 yard par 3 has a wicked bunker at the front. Today some heartless groundskeeper placed the cup seven paces beyond the bunker – still looking for my first par of the day.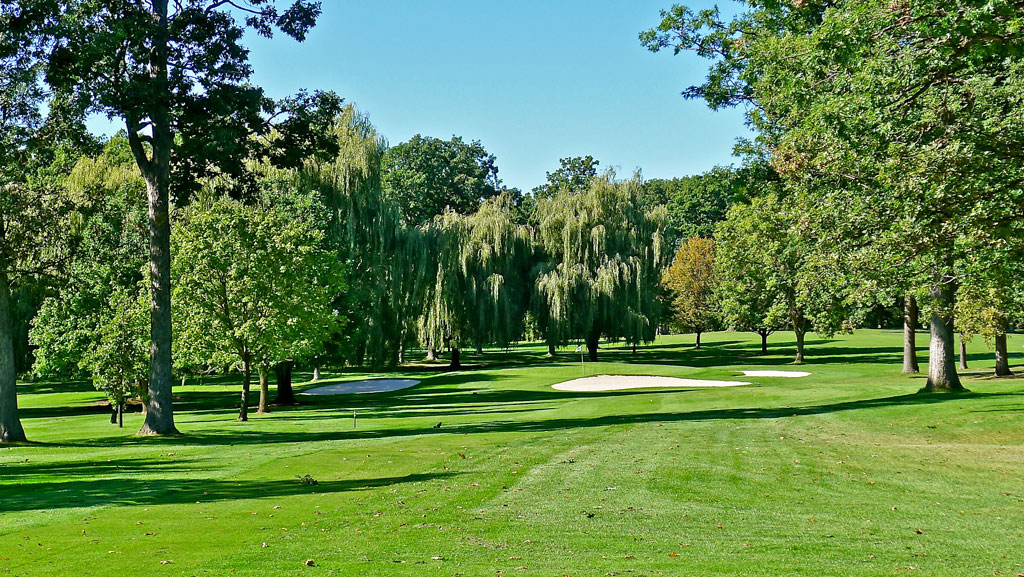 "Big Tree" problems will ensue if your tee shot happens to find the left fairway at Hole #7. Just keep slicin' that ball and all will be good. Anything but a straight drive will result in a bogey or worse at the tree-lined eighth hole. Somehow I hit it straight and secured my only par of the day. This course is not that difficult!…or is it? Hole #9 sets up perfectly for a nice power fade…so once again I hit a straight drive…and once again my second shot has to maneuver around the trees…and once again I record a bogey.
Birdie:  My scorecard read 45 (which is 10 over par). How could that be, the course is not that difficult…or is it? Perhaps I was distracted by the co-eds on campus and the fact that Karen kept hitting me every time my focus drifted in the wrong direction. Their website states, enjoy a landscape of abundant hills with many mature trees – √; the wonderful views (you can say that again…and here comes another hit) make it hard to believe that we are in the city of Green Bay (hmm) – √√; and Shorewood is challenging for all levels of players, but also fun and enjoyable for everyone – √√√.
To round out our day, I wisely decided against a walk around campus and we traveled over to the Bay Beach Wildlife Sanctuary in Green Bay. This 700-acre wildlife refuge includes: 6.5 miles of hiking trails; watchable wildlife viewing areas; hands-on exhibits to explore; urban fishing for kids; and the Bay Beach Amusement Park. Of course if you are only in town for one day, the Green Bay Packers Lambeau Field is a must visit. You can learn more about our visit to Lambeau Field by reading my review of Thornberry Creek at Oneida Golf Course.
2420 Nicolet Drive, Green Bay, WI 54311;  920-465-2118;  www.shorewoodgolfcourse.com