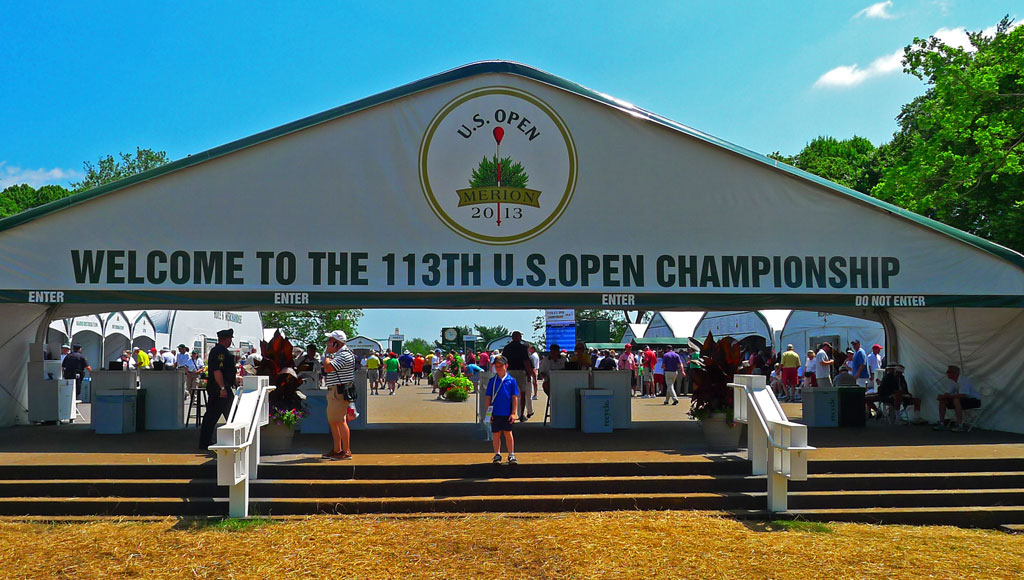 John Sebastian once sang…
Welcome back, your dreams were your ticket out
Welcome back, to that same old place that you laughed about
Well the names have all changed since you hung around
But those dreams have remained and they've turned around
…Welcome back, welcome back, welcome back

The pros are back at Merion for the first time since 1981. Welcome back!  I'm visiting old friends from the Philadelphia area for the first time since 1968. Welcome back!
The East Course at Merion Golf Club was designed by Hugh Wilson. He was able to incorporate the best features of the property – slope of the ground on the third hole, the stream running the length of the 11th hole, and the quarry that can cause problems on the final three holes.
This legendary suburban Philadelphia course is known for its iconic, red wicker basket-topped pins and Ben Hogan's 1-iron shot at the 18th hole. This venerable old course has stood the test of time and proved to be a challenge to the best golfers in the world.
Congratulations to the 2013 U.S. Open champion – Phil, er…Justin Rose.  Also, a big thank you to my private guide, Andy Muzyka, a friend and volunteer at the 11th hole.