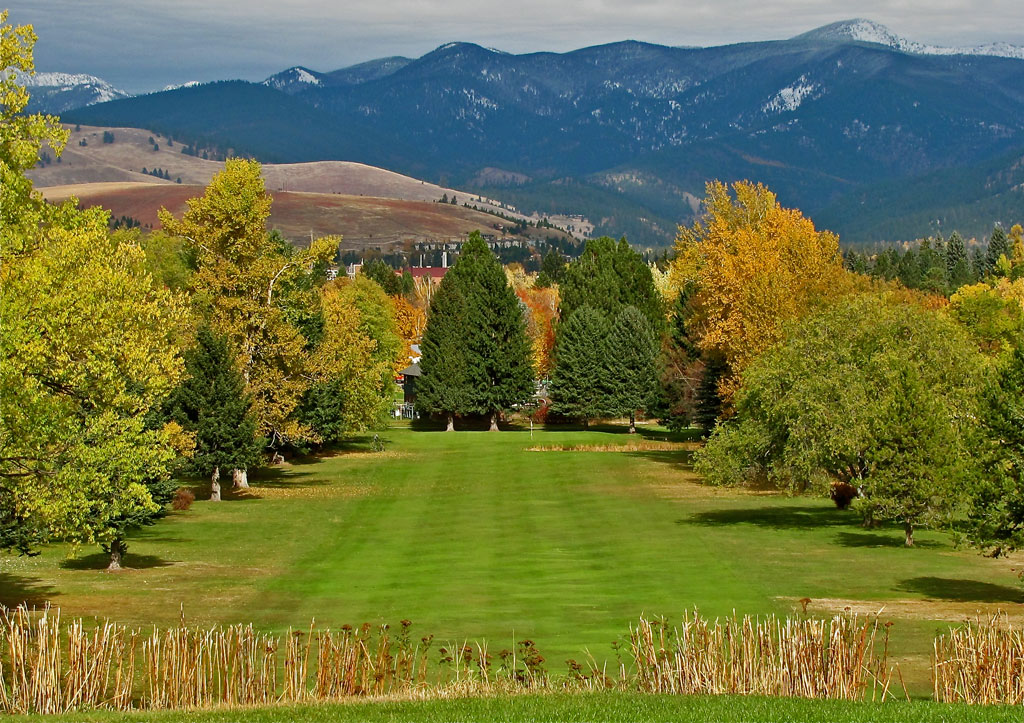 By the time you read this, the University of Montana golf course may be a housing development.
There is a move by the University president to sell this valuable piece of real estate. Everyone I spoke with was vehemently opposed to this. Of course, all were golfers who had a vested interested in keeping it the way it has been since 1924. I would call just in case.
This 9-hole course sits at the base of Mt. Sentinel and is a mile south of the U of M campus. There is no imagination to this course as most of the holes are flat, straight, tree-lined with two bunkers fronting the greens. The eighth hole is a departure from the norm as it is a 90 degree dogleg left, but it still has the prerequisite two bunkers fronting the green.
Routing around the course for the first time can be a little tricky, especially from #2 to #3 and again from #4 to #5, so keep your scorecard handy. One of the local golfers told me you can usually see deer on the course. Since it was hunting season, they were probably in hiding. If they were smarter, they'd realize the course was the safest place to roam.
The course is very easy to walk and I did not see anyone riding. Beginning golfers will be able to navigate this track without much difficulty.
Par:  An affordable, family-oriented course that hopefully is not currently being routed through a maze of condos.
2019 Update:  At this time, the course is still open!
515 South Ave. East, Missoula, MT 59812;  406-728-8629;  www.umt.edu/Golf