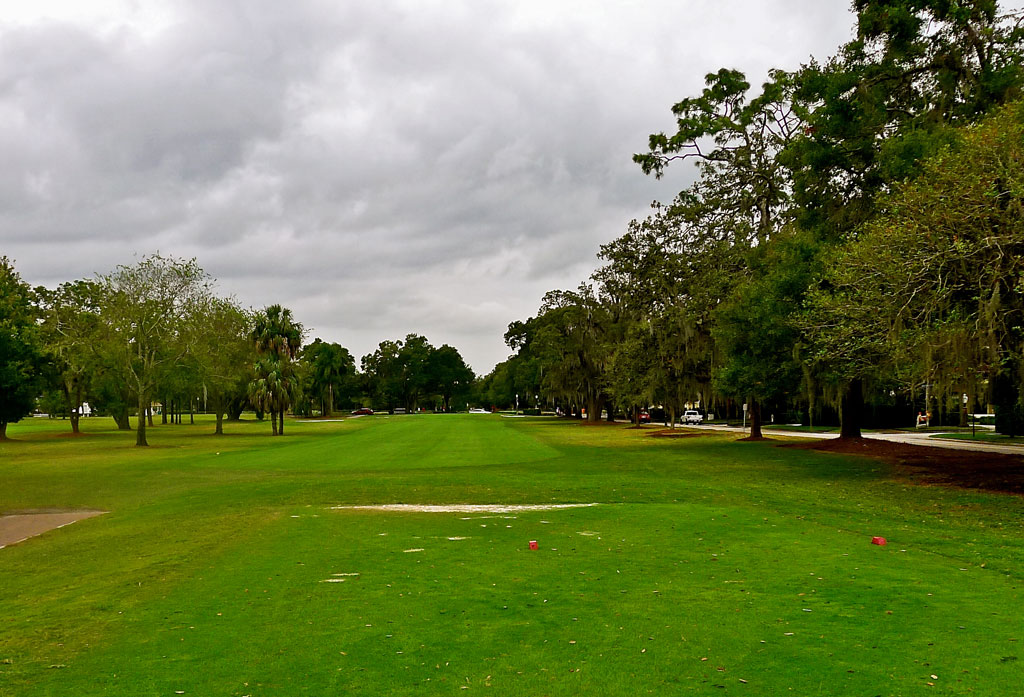 Hovering over my ball at the first tee, I have to admit – I was nervous.  On paper this 232 yard straight par 4 is a birdie waiting to happen, but standing there it was a completely different story. First you have all the traffic on Webster Avenue that is just a short slice away. Second…
I'm playing with Joe Carter, a college roommate and baseball teammate I have not seen in 40 years. Those competitive juices never stop flowing. I put the driver away and hit a five iron down the middle – whew! Built in 1914, course management is critical to score well. Of course execution helps – I bladed my second shot through the green and it came to rest in the middle of Webster Ave. Play it as it lies? I don't think so!
Hole #2 also runs along Webster Ave., but being a 150 yard par 3 makes it much easier. On this very tight course, Hole #4 is the first one with a little breather (even though it is the number one handicap). It is a 535 yard par 5 with a wide open fairway before a dogleg left.  Hole #5 is another straight tree-lined par 4. The road extending down the left side makes for a nerve-wracking shot if your ball flight is a big draw.
Hole #6 is a fun dogleg right par 4. There is tree trouble down the right if you try to cut off too much of the dogleg (I speak from experience). Holes #7 and #8 are back to back par 3's. Not much trouble here except for undulating greens, bunkers and trees! Hole #9 is no picnic as there are trees down the left and bunkers down the right. An iron off the tee is your best choice at this 251 yard par 4.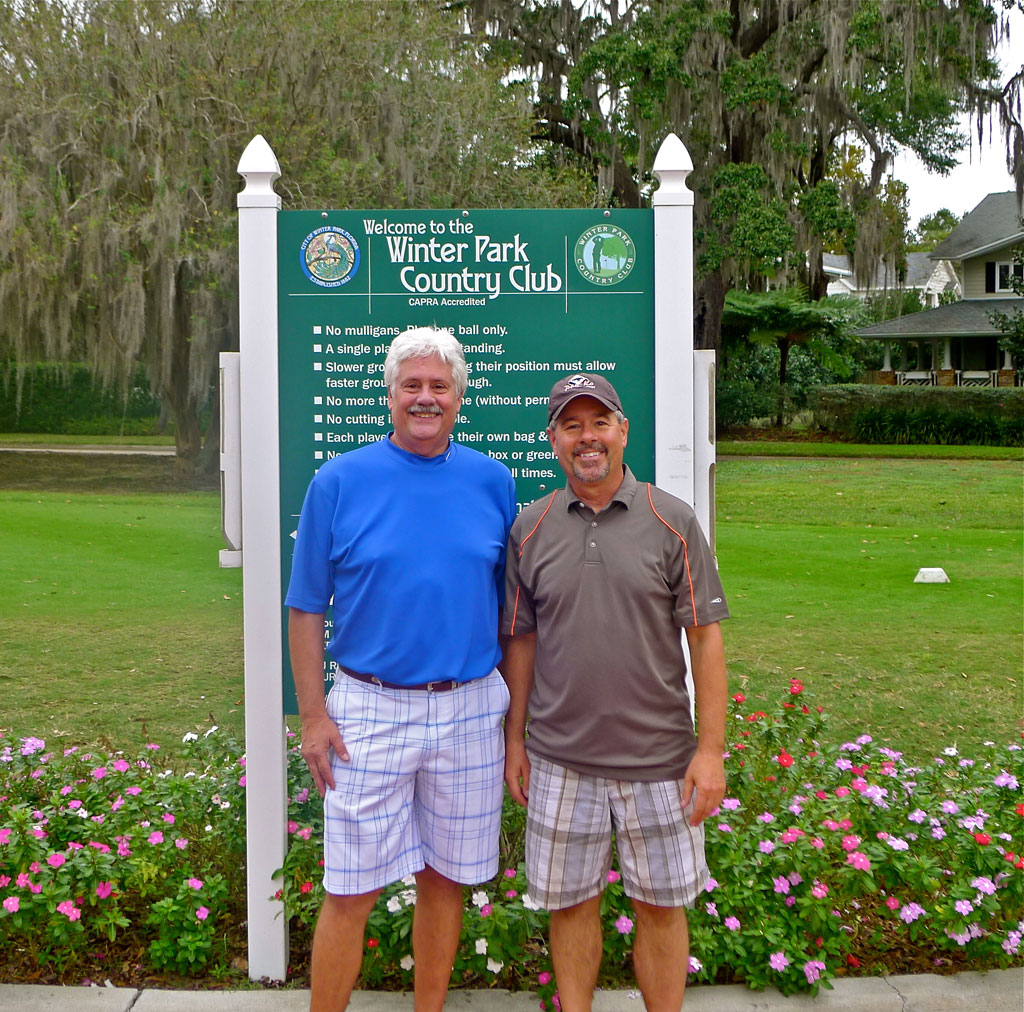 Ace:  If you are seeking an old traditional layout, Winter Park Country Club would be an excellent choice. Located in downtown Winter Park, it has played host to Ben Hogan, Sam Snead, Gene Sarazen, Walter Hagen and now Joe Carter and Scott Springfield. This historic par 35 course is only 2470 yards from the back tees (white) but because many of the holes are narrow and the greens are small, it will challenge all levels of golfers.  If you are in the area visiting Disney World, stop by and join them during 2014 as they celebrate the 100th anniversary of this Central Florida gem.
2017 Update:  The course underwent a re-design in 2016 by Keith Rhebb and Riley Johns. It may have changed some from my time there in 2014.  I need to get back to visit again and have a rematch with Joe!
761 Old English Ave., Winter Park, FL 32789;  407-599-3339;  www.winterparkcountryclub.com