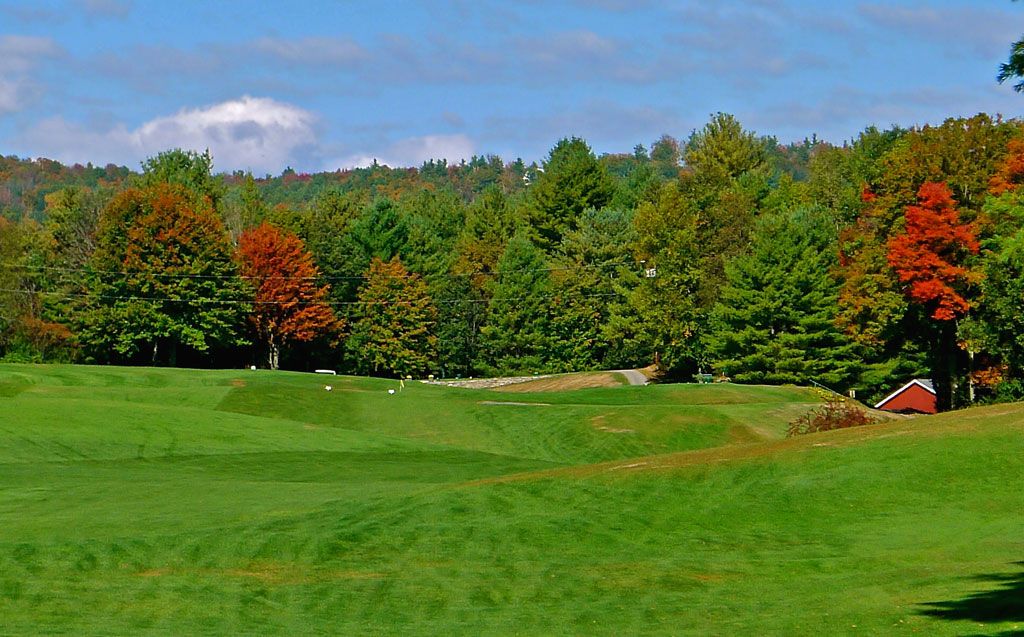 What a Wonderful Life! It may not be Bedford Falls and I may not be Jimmy Stewart, but what a joy it was playing this wonderful course in late September.
Number one is a sweet dogleg left par 4 that slopes dramatically from right to left to a downhill small green – what a nice opening hole. The par 5 second (pictured above) has a green that is hidden in a large bowl depression that you will never see unless you've played the course before. I've never seen anything like this before. Thanks to Sharon, the club manager, for pointing this out before I started my round.
Holes #3 and #4 are back-to-back par 3's – one downhill/one has to carry a ravine. Hole #5 is a 364 yard par 4 from an elevated tee box (then you have to determine how to get to the fairway with your cart). Keep your shots to the left as the green is in a big depression to the right. Left may help feed your approach shot down to the hole – right is trouble.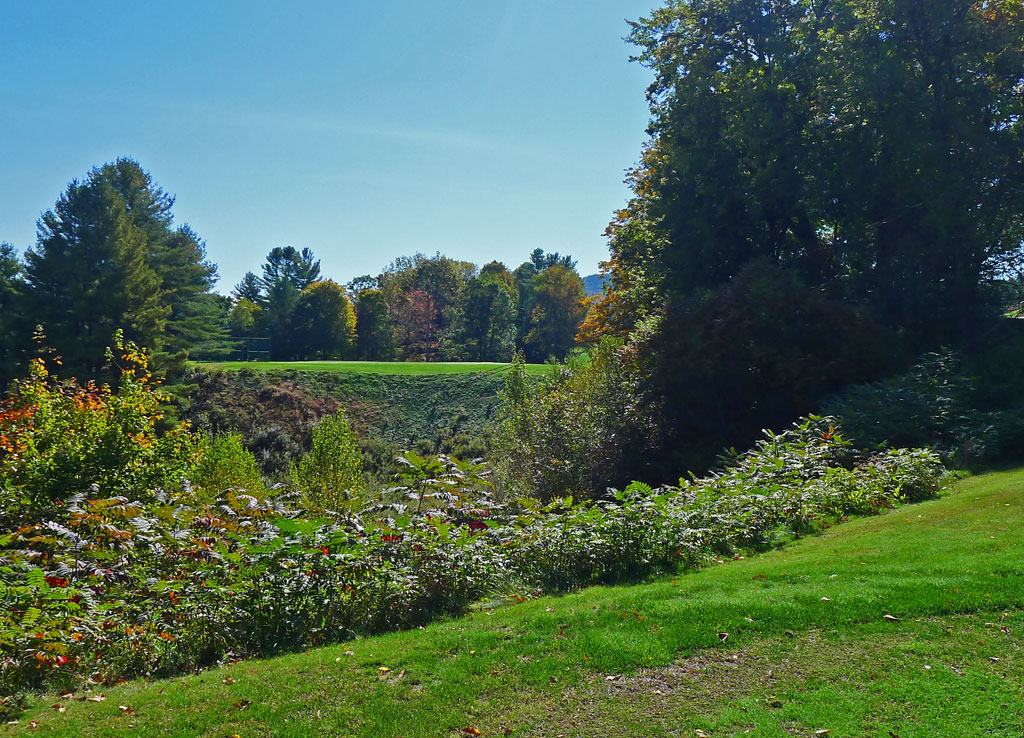 If your pleasure is elevation changes this is a course you must play. Holes six and seven are almost identical par 4's with doglegs left to elevated narrow greens. As you leave #7, ring the bell (remember, every time a bell rings an angel gets his wings) and enjoy your ride through the woods to the elevated eighth tee box. As I stood at #9 I'm thinking, who knows what or who's up there? Do I hit and hope? It's a blind tee shot and a crazy visual. It's open above the hill but keep track of the group ahead or send out a scouting party.
Ace:  I'm one of those golfers who loves to play courses with elevation changes. For the non-golfers in the group, The Vermont Country Store is right around the corner from the course and good for a two hour browse.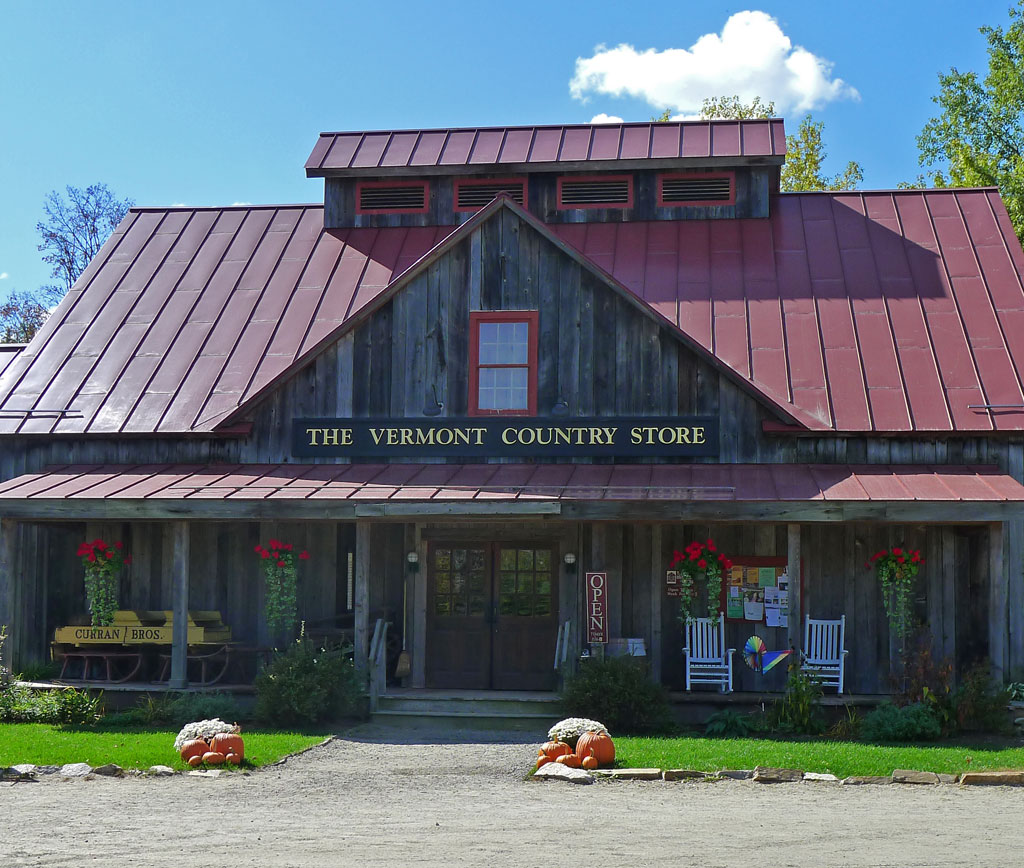 For those of you who have no clue about some of my references, it's time to watch It's a Wonderful Life this Christmas.
12 Country Club Rd., Bellows Falls, VT 05101;  802-463-9809;  www.bellowsfallscountryclub.com