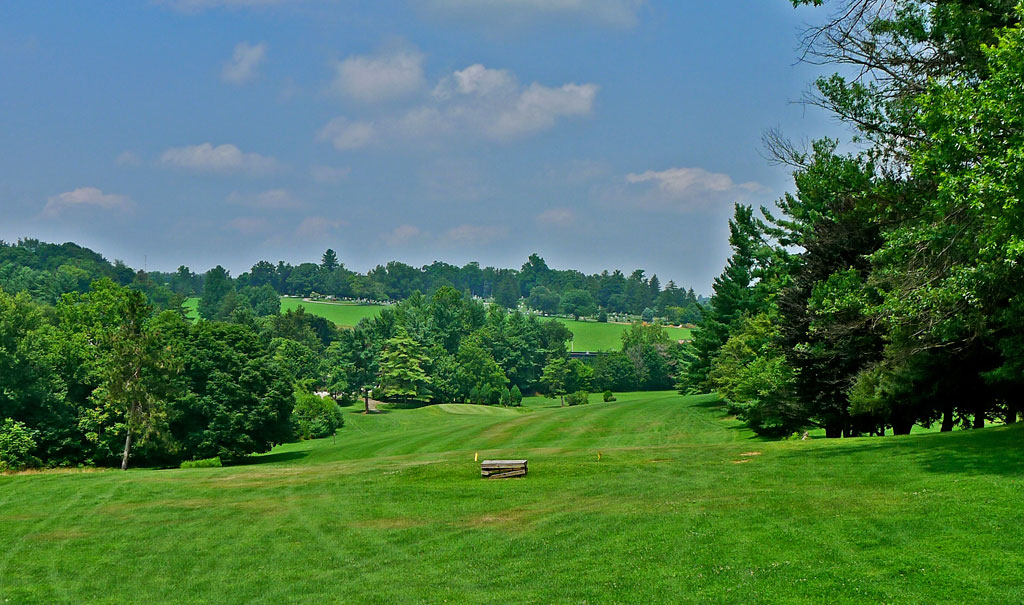 Waynesboro Municipal Golf Course is located on the Pennsylvania/Maryland border in the shadows of two historic Civil War battlefields. As I worked my way around the course, I thought I heard the sounds of cannon fire from the battles at Gettysburg and Antietam. I finally realized those explosions were coming from my driver making contact with my golf ball. Now most people who have played with me may dispute that last statement, remembering that my shots produce more of a dull thud.
Hole #1 is a straight, uphill par 4. A nice easy way to start the round after a long drive to get there. Hole #2 is another short, uphill par 4. However, this one has a slight twist to the left; does not have a level lie anywhere on the fairway; and punctuates with a small green. Make sure to take in the view from the top.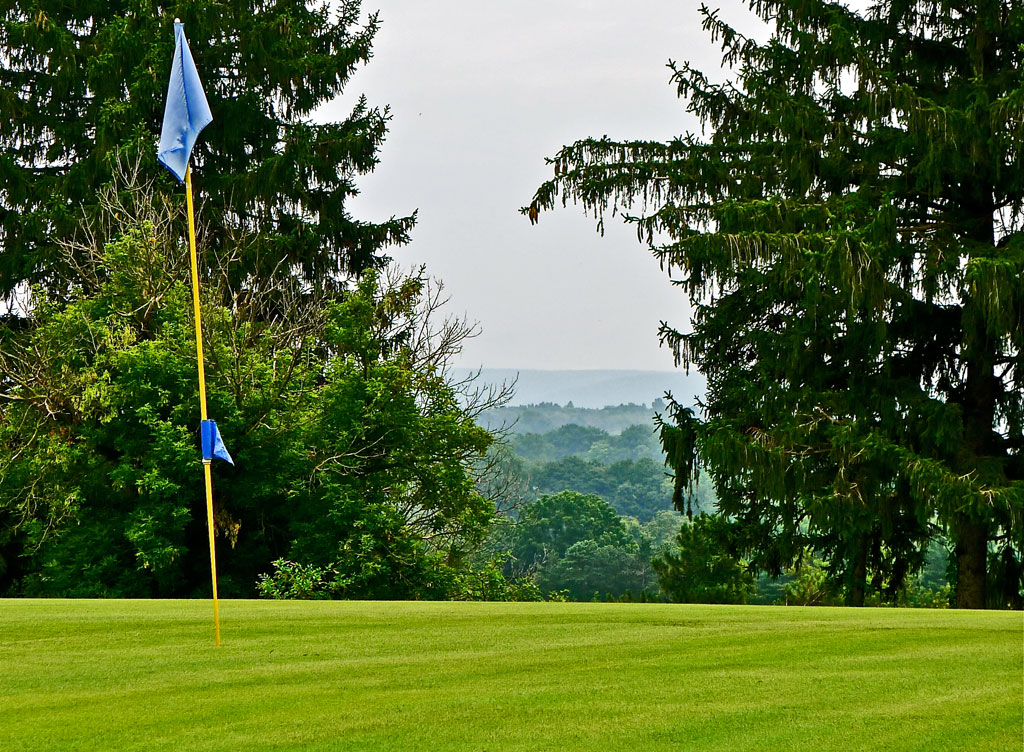 At Hole #3 the course continues to go vertical. The hole may be short (125 yards) but with a bunker guarding the front and the long, narrow configuration of the green, you'll be working for your par. Speaking of bunkers, they have gone ala naturale. All are maintenance free and a combination of sand, weeds and native grasses. My advice is to avoid them.
For those of you looking for length, here you go at Hole #4. Obstacles to avoid on this long par 5 are trees, more trees, cornfield, and the bunkers guarding the green. Yes it is the #1 handicap hole. After what should have been a short drive through the woods (Karen & I made out for a while), we arrived at the driveable par 4 fifth hole. I was pumped now and determined to land my drive on the green.  I came up short but was still able to card my first birdie of the day.
The view is outstanding from the tee box at Hole #6. To clarify, it's the view of the countryside because I have no clue where the fairway and green are located. Remember those first holes where all we did was climb? Now it's time to start our decent.  The fairway drops dramatically, so you have to go on a scouting mission to find the fairway and green before you hit the blind tee shot. Another unique feature of this hole is there are two greens which will give you a different perspective if you are playing 18 holes.
After a short drive through the parking lot (a great restroom break for us old guys), you tee off at the par 3 seventh hole which is surrounded by those wispy bunkers. Hole #8 is a fun hole that starts uphill (again?), then it proceeds to go uphill some more. If your first (for big hitters) or second (for us short hitters) shot is left, there are three big trees blocking the path to the small, narrow green. Even tough I made my par, I may play from the ladies tees next time as they play this hole to a par 6.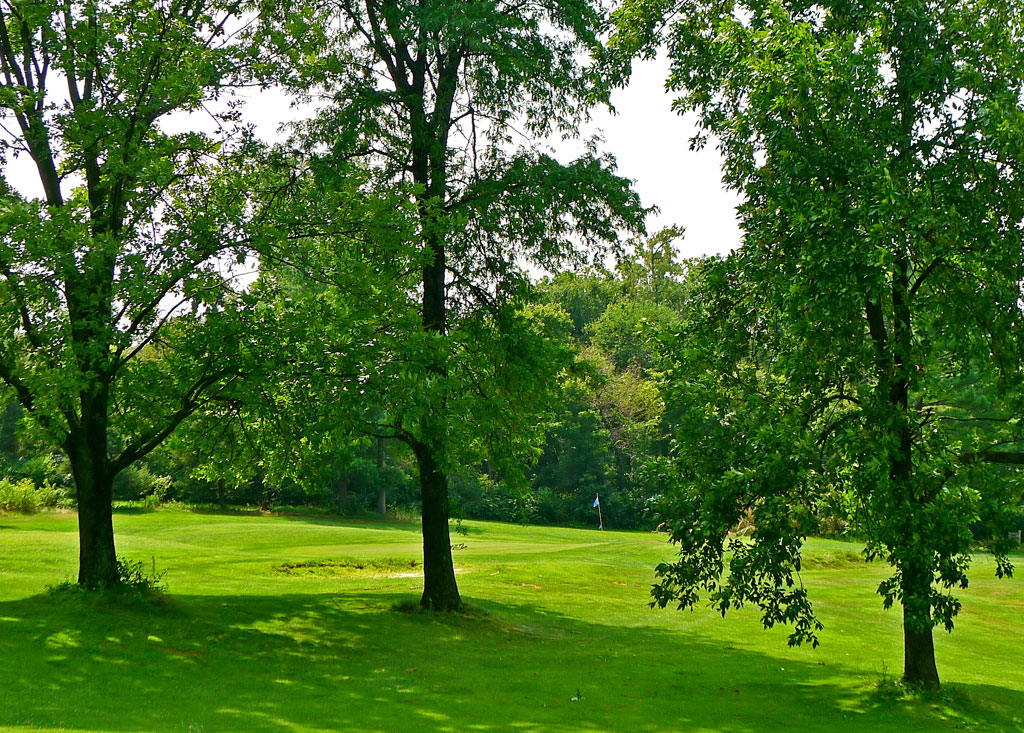 Hole #9 is a visually appealing downhill (we went up, now we come down) par 4. The rolling hills of Pennsylvania and the historic cemetery are in the background. The entire fairway slopes to the left, so your fade should feed down the slopes accordingly. There was a second green at this hole, but at the time I played it appeared to be not in use.
Birdie:  Waynesboro Municipal Golf Course was fun to play – you go up, then you come down. The course layout was excellent. There were long holes and short ones; hard and easy ones – a good combination to keep you interested. The fairways and greens were in good shape but the bunkers were lacking in care. But if you did land in one, it raised the course difficulty to another level.
So what is there to do after you completed your round in two hours? Are you a Civil War buff? Waynesboro is located between those two famous battlefields – Gettysburg to the east and Antietam to the south. What a great way to explore parts of Maryland and Pennsylvania. As for me, it's back to the driving range to rid myself of that dull thud!
165 Cemetery Avenue, Waynesboro, PA 17268;  717-762-3734