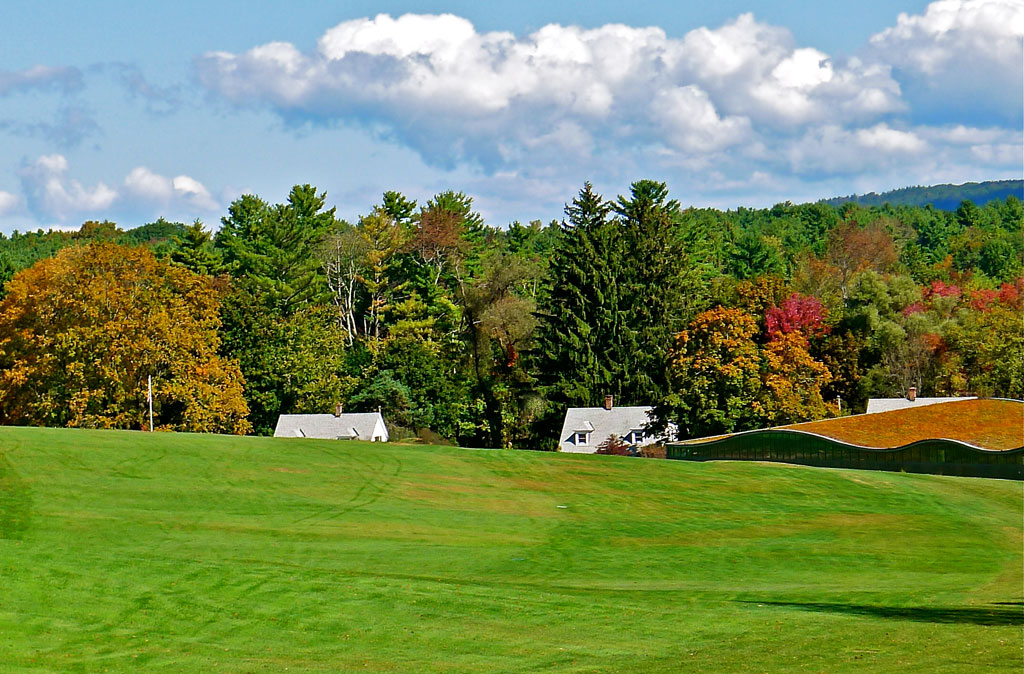 Nestled in the beautiful northwest corner of Connecticut, The Hotchkiss School Golf Course is just a hotch, kiss and a jump off Route 112. But getting to Route 112 is another story. Autumn is a great time to travel to this 9-hole hidden gem, so whatever route you decide to take, it will be the road less traveled. Know it is going to take some time to get there, so take a deep breath, relax and enjoy the scenery along the way.
This course is about the golf, not the amenities (there are none). So let's start with the #1 handicap hole and try to make par at this elevated, well-protected green. Since most of our shots are going to end up right, bogey lurks here. To get to the second tee, two main roads (Rts. 41 & 112) need to be crossed. Make sure you get your hand-drawn map from Jim (the head pro) to help guide you around the course (seriously you will need it). Once you arrive at the #2 tee box, you are on campus in front of an audience at the MAC (Forrest E Mars Jr. Athletic Center). Since I played on Sunday, there were no students there to see my par.
The noted golf course architect, Seth Raynor, got sneaky at #3 (pictured above). You drive to a blind green with a hidden bunker fronting it. Most of his bunkers are shallow and hidden from view until you are right on (or in) them. On this course, they truly are sand traps. There is tree trouble down the entire right side of the par 4 fourth and you play once again to an elevated, well-protected green. As Yogi would say, "it's deja vu all over again".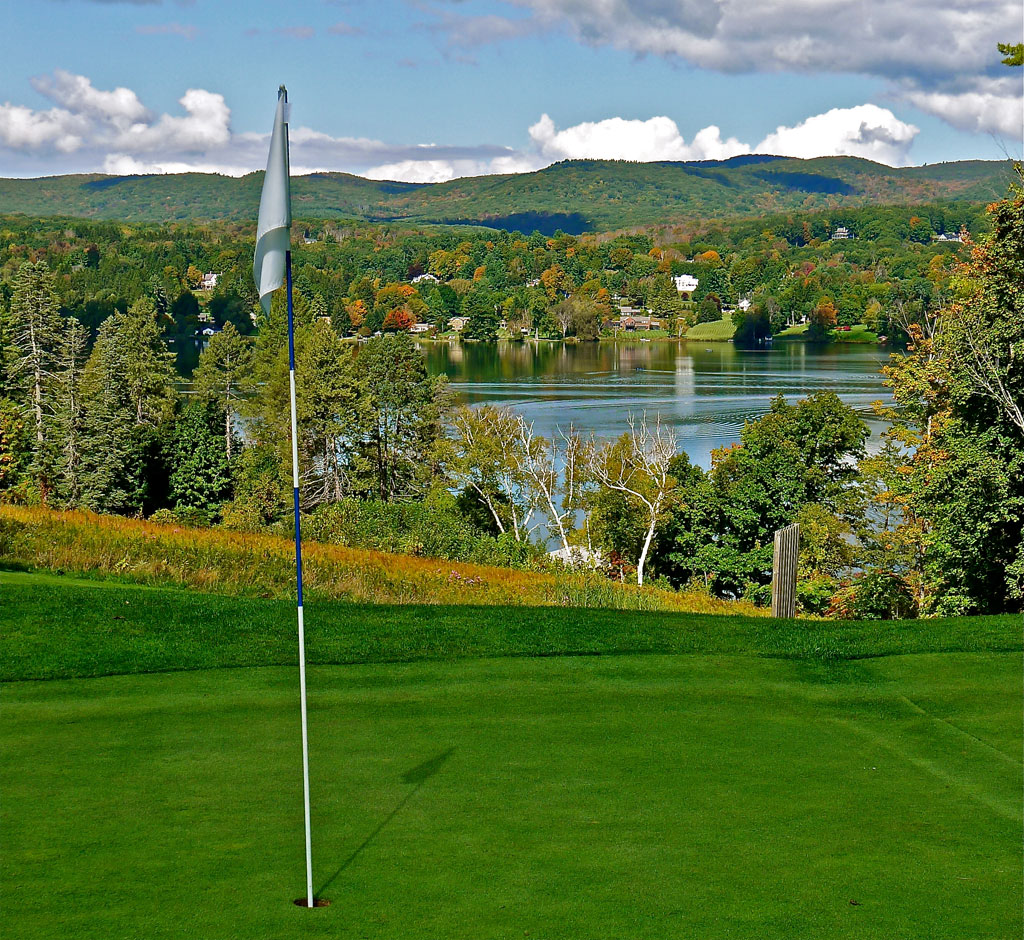 Number seven parallels Rt. 112, so keep it straight or left to avert windshield damage. After holing out, refer to Jim's hand-drawn map to get to #8 (gets a little tricky crossing Rt. 112). Eight is a nice par 3 from an elevated tee box. The green is large but wildly undulating. Hole #9 is a narrow 533 yard par 5. I tee'd up my Titleist knowing full well I probably would never see it again. To my surprise, four shots later I had my first birdie of the day…and my Titleist was back in the bag to see another day.
Ace:  Greens were smooth and in great shape. The ridges and headwalls around the greens make for precise approach shots. Trees were changing colors on this late September day. All this for $25 with cart. If I had a son or daughter, I would send them to this well-respected school just so I could play The Hotchkiss School Golf Course time and time again.
Route 112, Lakeville, CT 06039;  860-435-4400;  www.hotchkiss.org