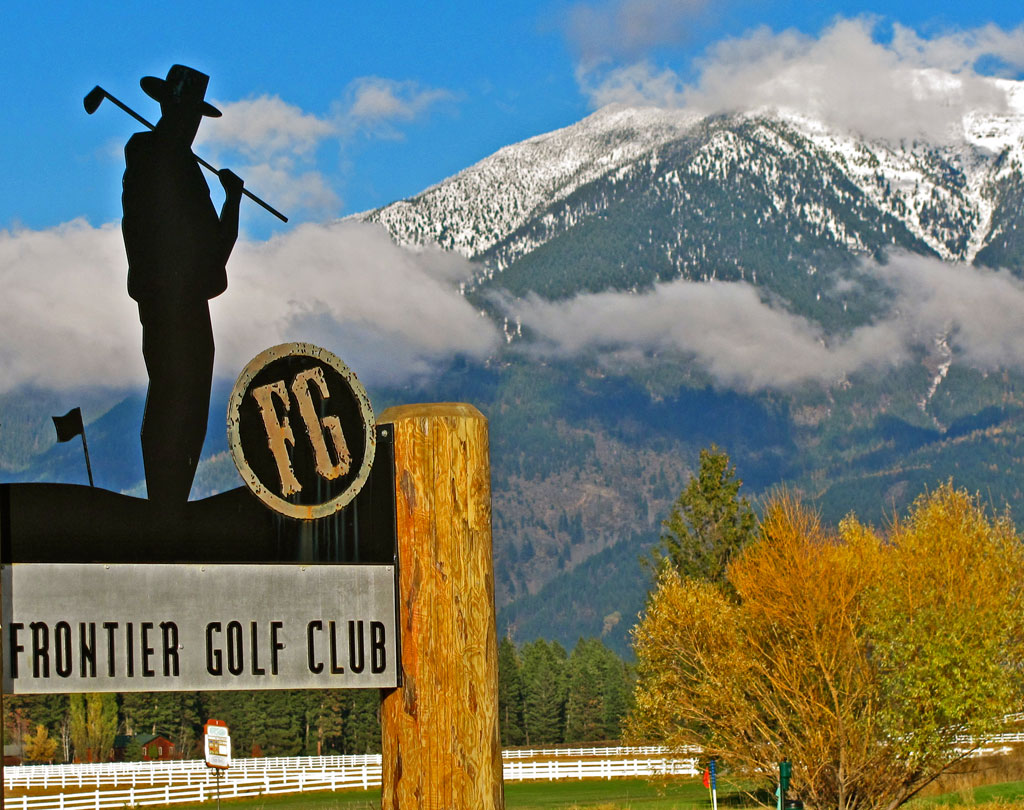 The power of advertising led me to this unique executive 9-hole course. I have not included many executive 9's, but I was intrigued by their website. The restaurant and golf course at this "resort" was built by PGA Pro, Peter LeDonne and is now part of the Frontier family restaurants based in Seattle.
The restaurant has been voted one of the top ten BBQ eateries in the West by Sunset Magazine. I read this on a poster as I peered through the windows of this locked and customer-less establishment. As I made my way to the small golf shack, I was greeted by a sign on the door stating, If no attendant, please leave $10 in the drop box. Of course the drop box had been removed (ripped?) from the wall. As I surveyed the interior (there was no attendant), I noticed a cooler filled with beer (naturally the first thing I saw!). If the "resort" was closed (for good), that cooler would have been the first thing to be ravaged.  CSI could possibly use my sharp observation skills!
As I took a few pictures of this par 30 course, I was still uncertain about this facility. I finally spotted a single player who gave me the straight scoop. The restaurant had closed* for the winter season and the golf course would still be open for the next couple of weeks. The Frontier Roadhouse features live music on Wednesday and Saturday nights and is open Tuesday through Sunday during the warm weather months.
The golf course has it's challenges, with water and marsh areas to avoid. The beginning golfer needs to get the ball airborne or will need a good supply of balls.
Bogey:  The golf course itself receives a bogey. However, if you decide to utilize the combination of restaurant/golf, my rating moves to a Par.
*This article was originally written in 2010. A current website search shows this facility is for sale and the website domain name is for sale. I called the phone number and voicemail was full. I would call before making the trip to this beautiful setting. Hopefully it will reopen again in the future – just for the views. I have also seen this course named Mountain Crossroads Golf Course.
100 Highway 206, Kalispell, MT 59901;  406-755-0111;  www.frontierroadhouse.com