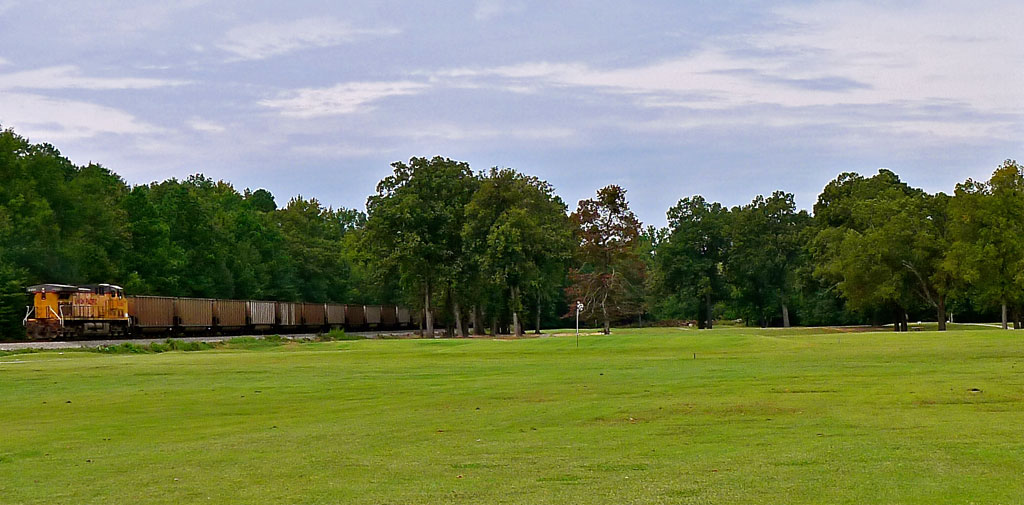 Gun shots greeted us as we pulled into the parking lot. No screams; no blood; no problem – let's play some golf! Incoming…the train came out of nowhere and buzzed by as I addressed my first shot of the day. Can there be any more racket at this course? FYI…train tracks are out of bounds on #1 and #2.
Challenges…trees very much in the way; greens are bowled and undulating; dogleg right holes 3 and 6 need perfect tee shots for clear approach to greens. Another set of train tracks are out of bounds on these holes, but the trees growing between the rails lead me to believe they are not in use. Confusion…playing for the first time, I was puzzled by the routing and which greens to aim for on a few holes.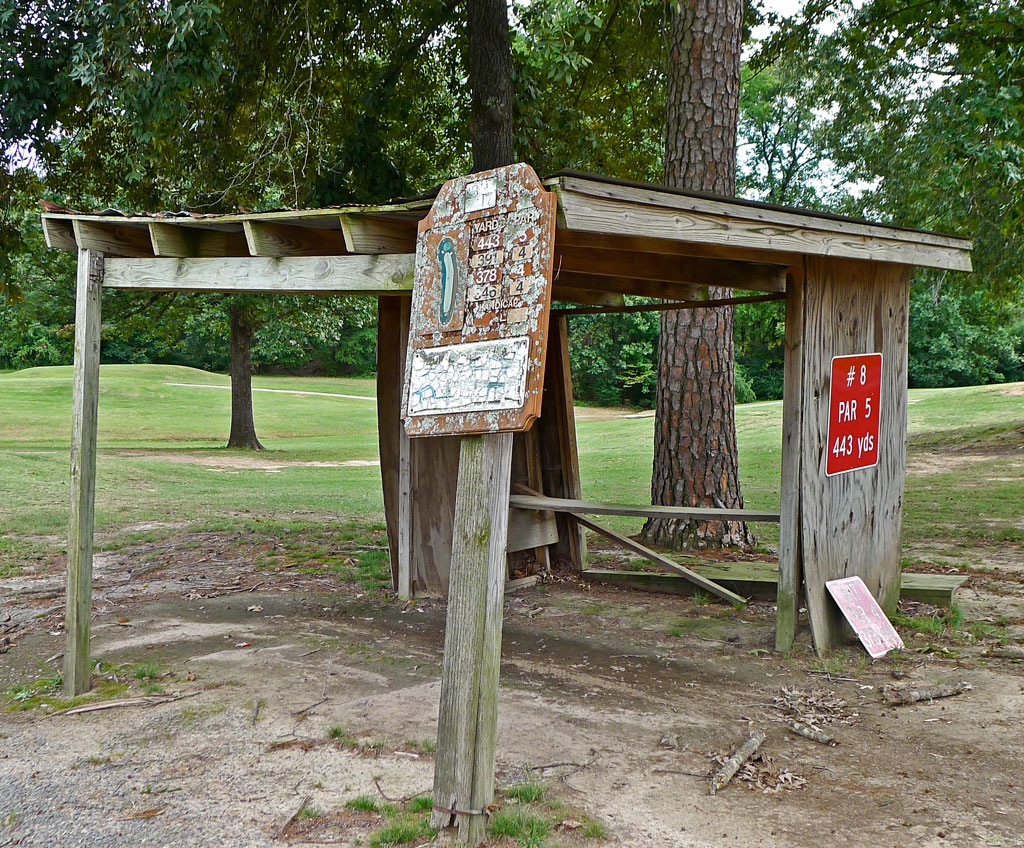 Bogey:  Some interesting holes but overall, course is not in very good shape. The gun shots? There is a shooting range through the trees behind the sixth green and seventh tee box. Last but not least – bring bug spray.
Oakland Park, Pine Bluff, AR;  870-536-5241