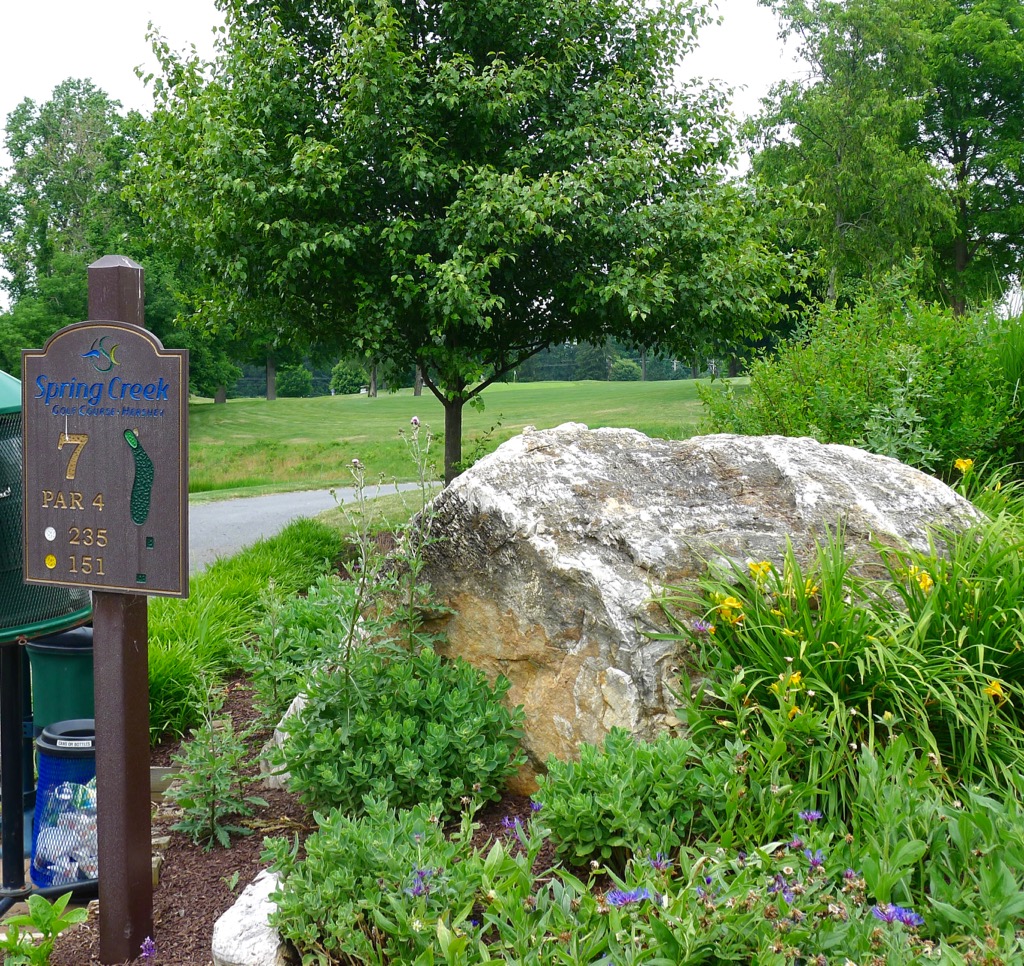 Today was about golf and chocolate. Golf in the morning and chocolate in the afternoon…and a good day was had by all. For a golfer who worked for both Mars and Nestle companies, it was a little difficult entering the chocolate city of Hershey, PA.
There is a nice wide fairway to start your round at Hole #1. This 387 yard par 4 is a straight shot, but if you have a tendency to draw the ball, look first for cars traveling down Chocolate Ave. Beware of the two bunkers that guard this green. Ed wanted to be bold today, so we decided to play from the tips. Of course the tips at this par 33 course measure 2125 yards – perfect for a couple of senior golfers!
Hole #2 is a short par 4 with a blind tee shot. There are plenty of bunkers on this hole that will provide a challenge to all golfing levels. The third hole is a short (I will stop being redundant – the whole course is short) par 3 with nothing (but your wayward tee shot) to keep you from making a small score here. The short (couldn't help myself) 264 yard par 4 fourth hole has a creek to carry at two locations. Go for it or lay up? I went for it; should have laid up! I forgot we were playing from the tips.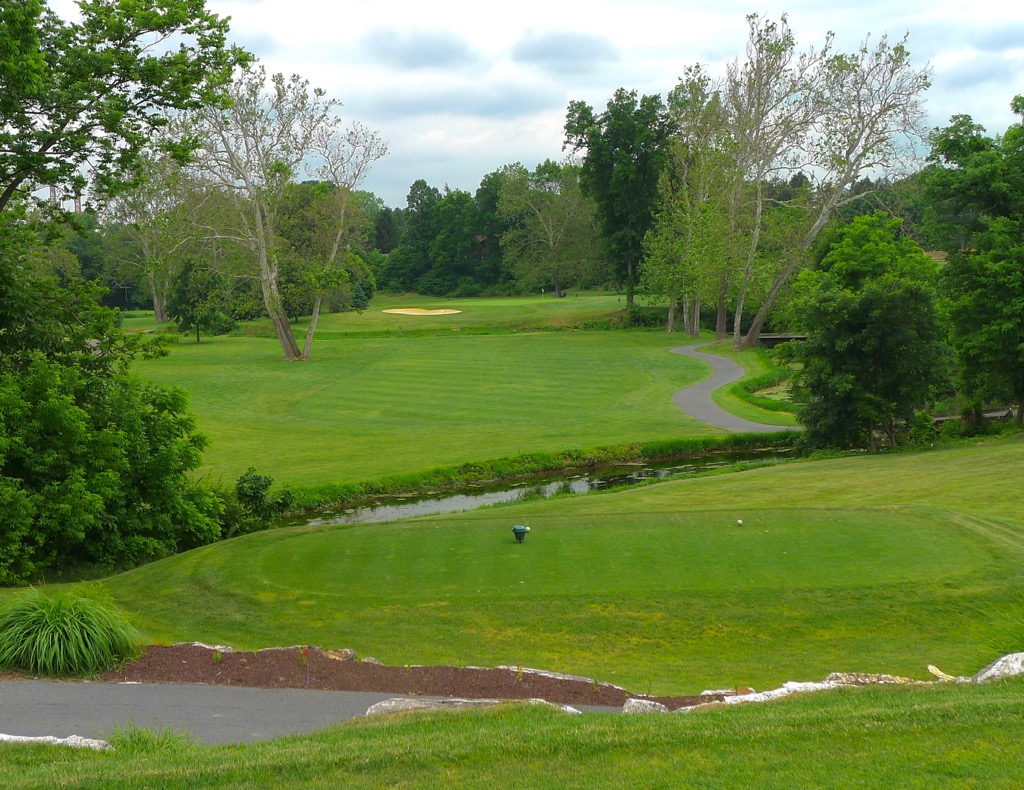 Hole #5 needs to carry the creek and then hold the small green. That pesky creek continues to be an annoyance at Hole #6. It fronts the tee box and proceeds down the right side of the fairway. There is plenty of room down the left side – trust me.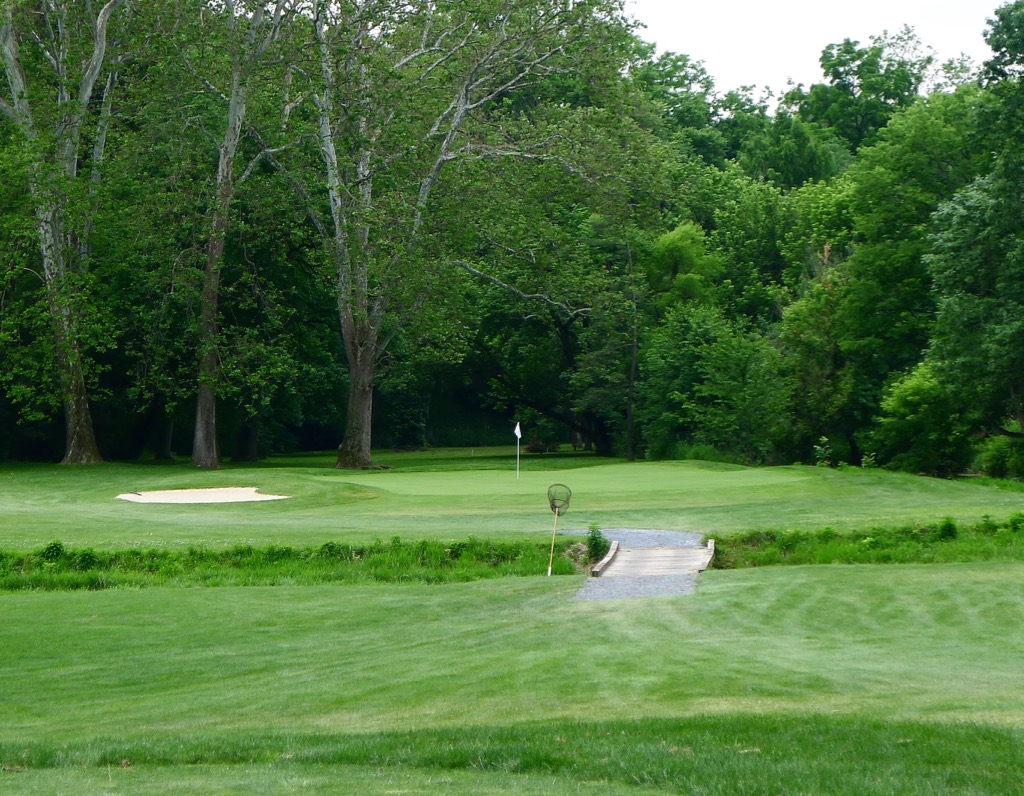 Hole #7 is another fun par 4 and I'm not saying this because I drove the green from the tips; had my eagle putt lip out; and made my first birdie of the week. Even for this course, Hole #8 is a short par 3. The toughest part about the finishing ninth hole was the climb up the stairs to get to the back tees. It is a visually appealing hole and must have "fit my eye" as I birdied another hole. I don't think I have ever had two birdies in a 9-hole round.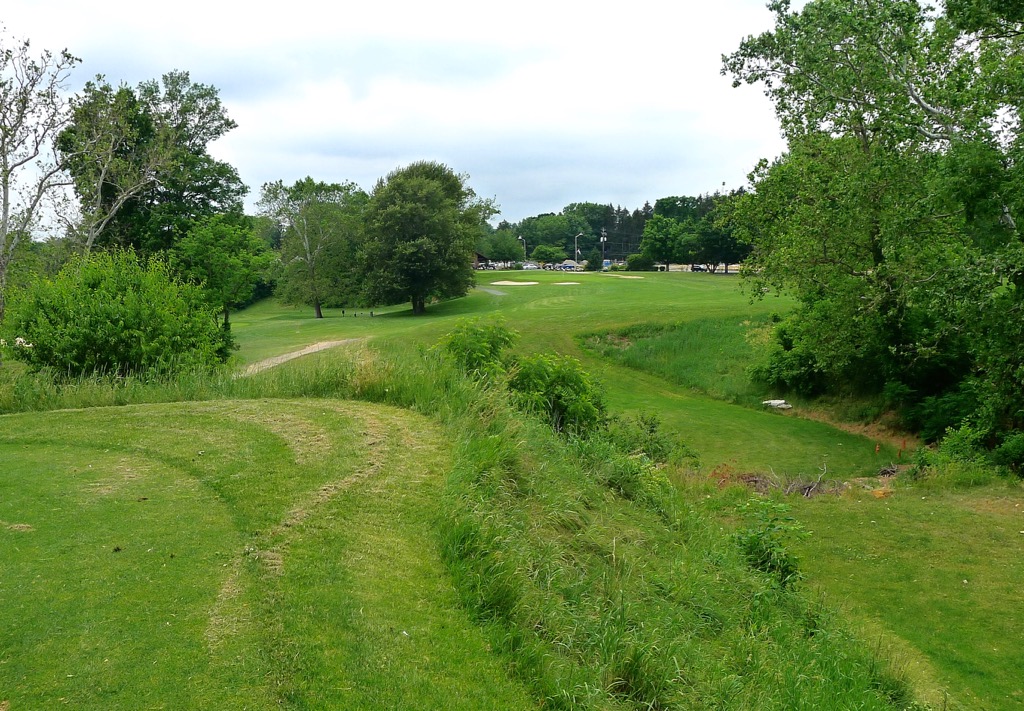 Ace:  A fun but sh*** course. For a couple of senior duffers, this track is perfect. Excellent for families before they venture out to the other Hershey activities. The greens are small, challenging and well-maintained. A few holes are tight (greens by teeing areas), so be careful before you swing away. Spring Creek Golf Course also sports a 9-hole footgolf course so please pay attention to the different flag colors. You can easily be aiming at the wrong flag (Ed). A family friendly city that includes Hersheypark; Hershey's Chocolate World Attraction; and The Hershey Story: The Museum on Chocolate Avenue. Stop by the Chocolate Ave Grill for the chocolate stuffed burger (only kidding) but the museum had a calorie-loaded Reeses cupcake. Fun times are to be had in Hershey, but you didn't hear this from a Mars/Nestle guy!
450 East Chocolate Ave., Hershey, PA 17033;  717-533-2847;  www.springcreekhershey.com