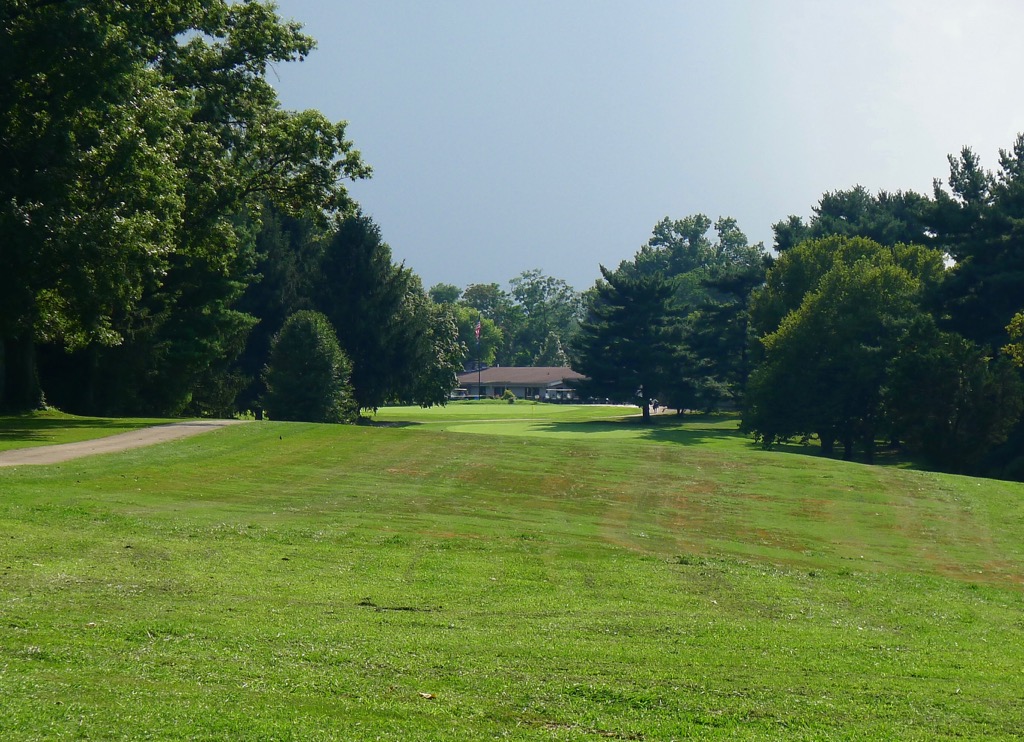 If we keep playing the Louisville Metro Parks Golf Courses we may need to invest in a pair of those "new-fangled" high top golf shoes. How would three (we lost Woody somewhere along the way) old geezers look in those and a pair of sleek golf pants? "The course has no water hazards and no bunkers, making it a perfect course for both the novice and experienced golfers"…per the course website.
Hole #1 on the Crescent Hill Golf Course is a wide-open, straight par 5 that plays 493 yards from the white tees. This is a nice, easy warmup hole to get your round started. So why did we card a 6, 7, and 8 to start our round? Duffers! Sorry, I'm not sure I can go on.
My thoughts keep drifting back to that ugly vision of three senior golfers wearing Rickie Fowler tight pants and high top shoes. Somebody please put me out of my misery! On to Hole #2, and another par 5 with a dogleg left. Just place your tee shot to the right of the dead tree (not behind it like me) and you will be in good shape to score your birdie or par. Our card read – 6, 6, 8 – at least someone improved on this hole. Yeah, right – the perfect course for both novice and experienced golfer!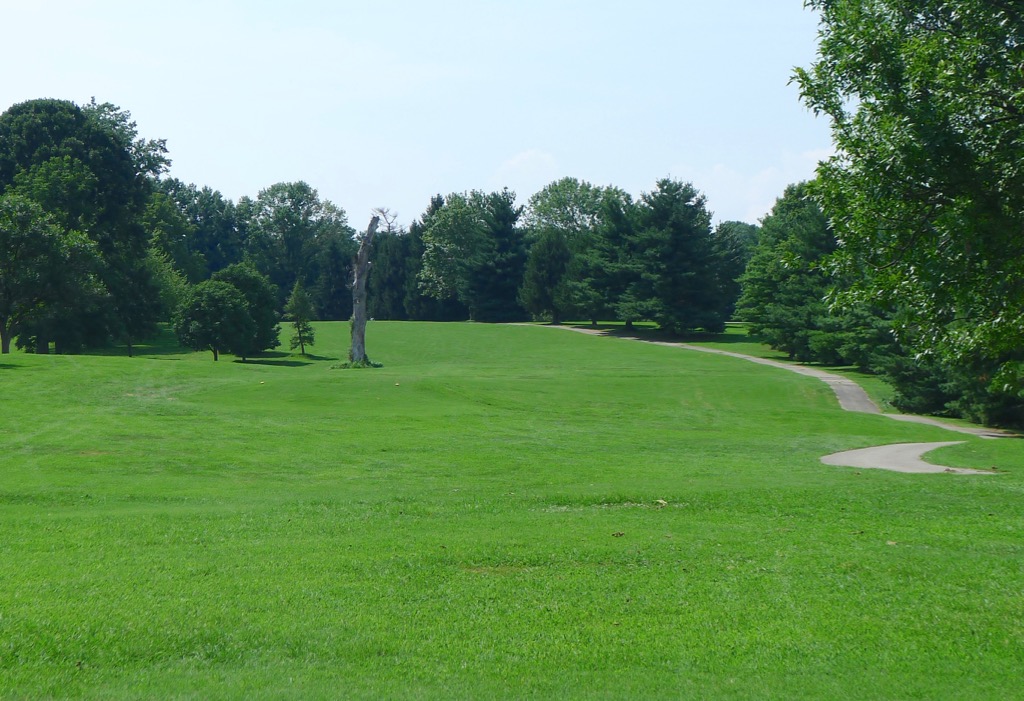 Positioning is everything at the third hole as the green is tucked up and to the left. Make sure you are playing from the correct tee box and your drive is down the right side. Our card read – 6, 7, 7 – at this par 4. There are five sets of tees at Crescent Hill and we were playing from the whites. Judging by our scores on the first three holes, maybe we should have been playing from the yellow tees (senior/ladies/high handicap).
Hole #4 is a long (216 yard), uphill par 3. I hit driver and gave it all I had. Somehow I found the middle of the green and we came away with the first par of the day. Hole #5 has a big dogleg to the right and once again the correct tee box is critical to clear the corner for your approach to the uphill green. The only thing that was not ordinary about the par 3 sixth hole was that two of us recorded pars.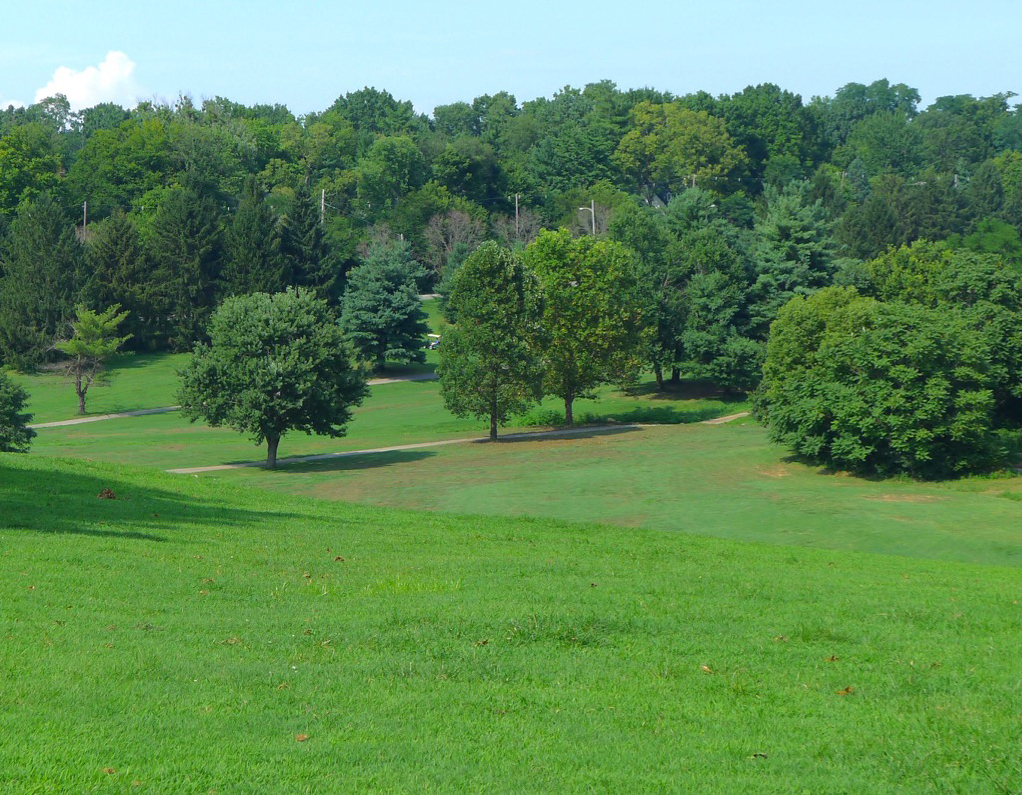 Hole #7 is the number one handicap. This par 4 has a creek to navigate; trees on both sides to evade; and junk down the left side to avoid as you spray shots down the fairway. We carded – 5, 5, 6 – very acceptable for this hole. The par 3 eighth hole is uphill; I mean uphill; no kidding, it's really uphill! Hole #9 is a straight par 4 with tree trouble on both sides (see photo above). The only thing good about this hole was Dave carded the first birdie of the day.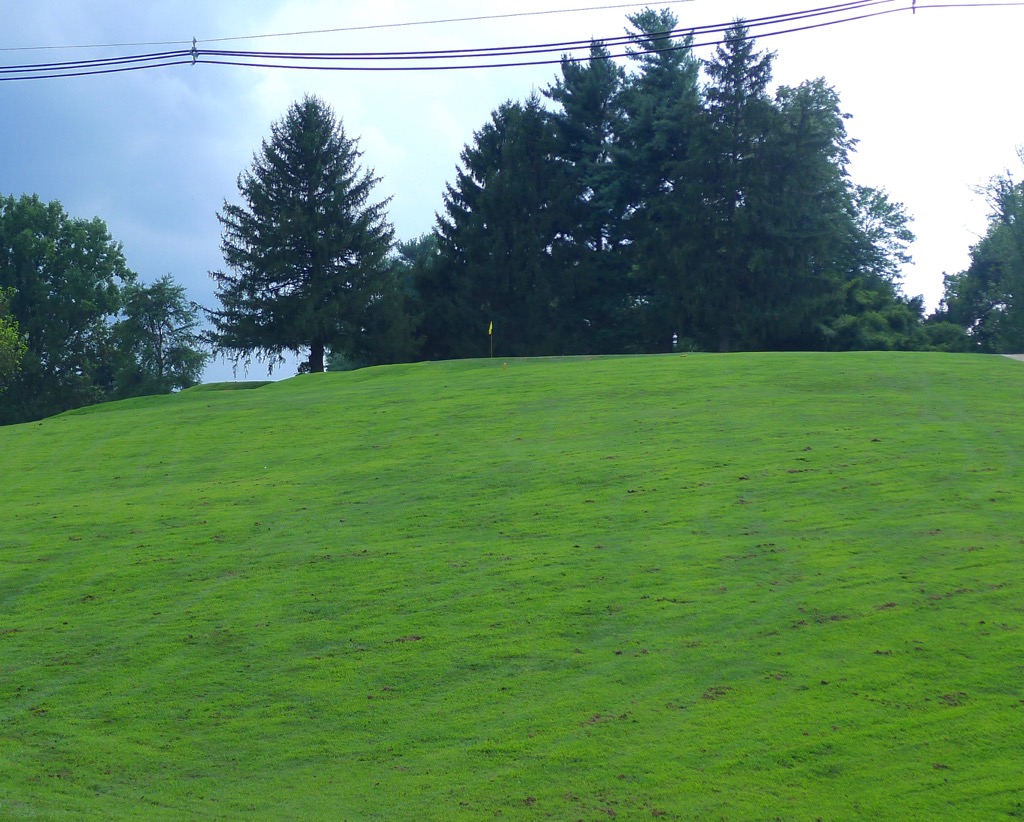 Par:  Where do I start? How about the whole Rickie Fowler high top shoe thing? Just like it's sister course, Cherokee Golf Course, Crescent Hill was in need of a good cut. The grass on the tee boxes and fairways was too long (thus the high tops). We spoke with a couple of regulars and they confirmed that this was fairly common. The greens were in good shape but the course routing was not as good as Cherokee Golf Course (the other 9-hole course in the Louisville Parks system). Then you have their comment about the perfect course for both novice and experienced golfers. We are not novice but we are experienced and somehow this course still managed to kick all our butts. Experienced golfer does not always equal low-handicap golfer.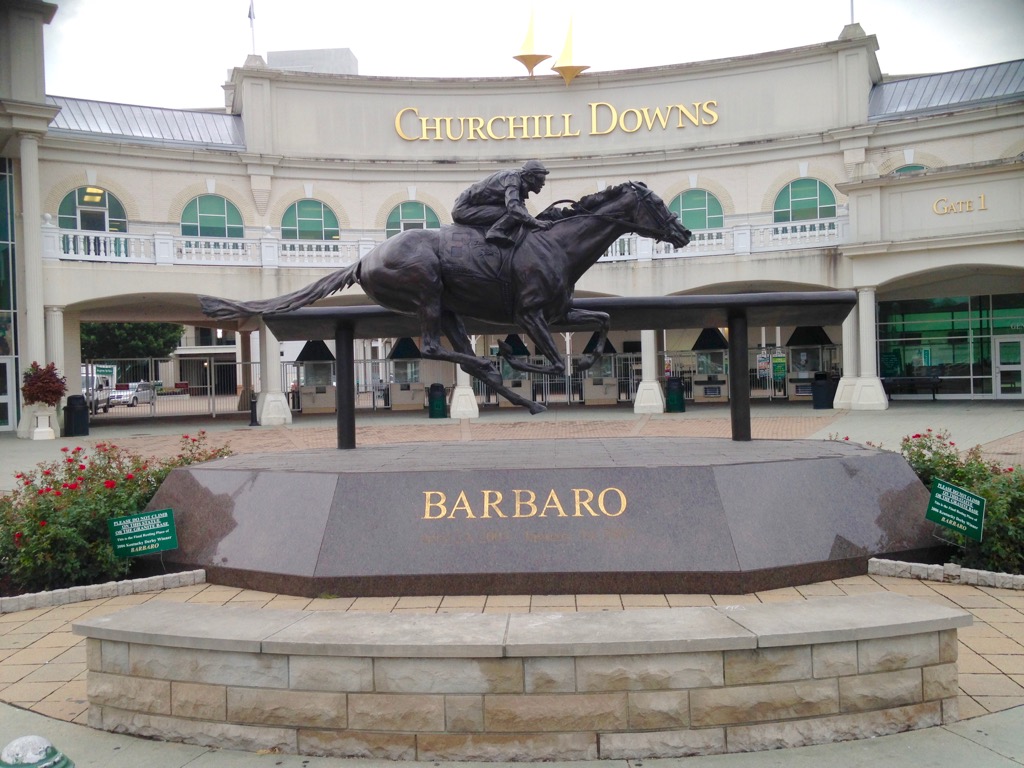 Now that we were thoroughly disgusted with our golf game it was time to visit more sights in Louisville. During the previous day we visited the Louisville Slugger Museum and Factory. Today it was off to the Kentucky Derby Museum and a tour of Churchill Downs. Then it was off to the Muhammad Ali Center and another trip to drink more beer at the downtown Fourth Street Live. If you are seaworthy, don't miss the Sunday Brunch aboard the Belle of Louisville as it takes a leisurely cruise down the Ohio River.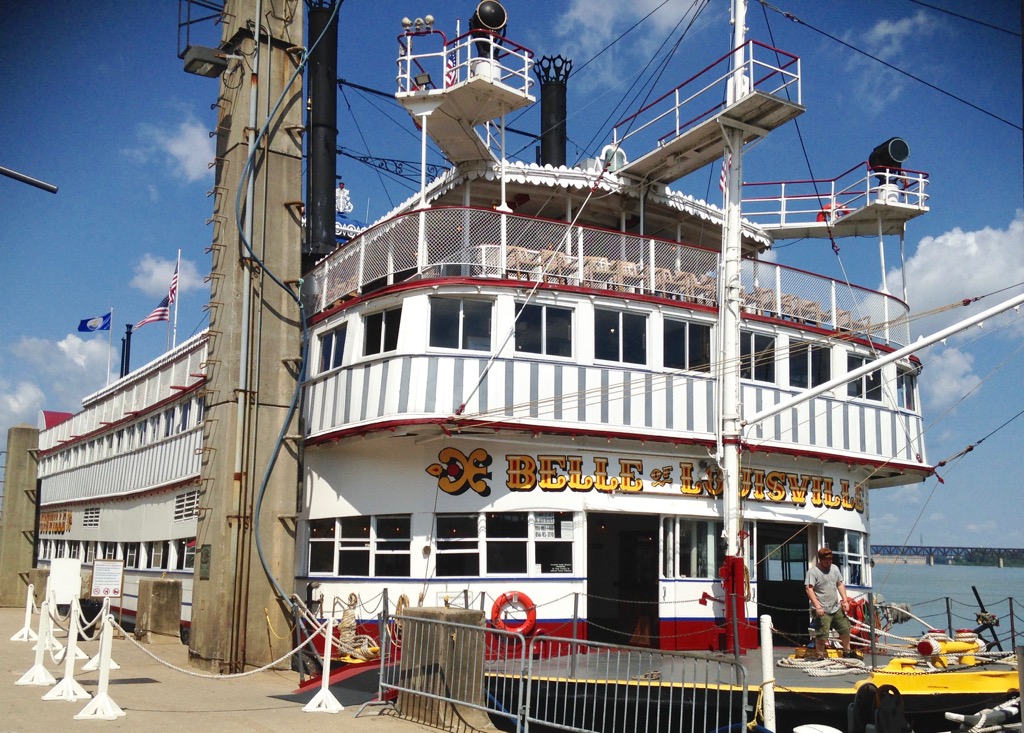 3110 Brownsboro Road, Louisville, KY 40206;  502-896-9193;  www.louisville.gov/content/crescent-hill-golf-course