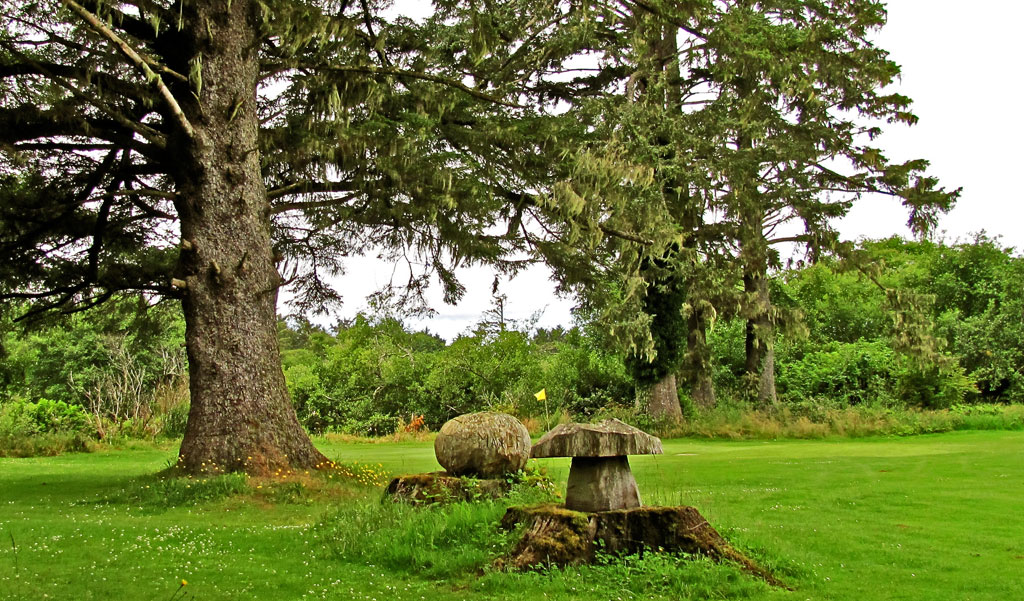 Where the heck is the parking lot? Driving by the curbside clubhouse, my only option was the diagonal parking in front. My initial reaction was to just keep moving down the coast but I've come this far, so…
Let's play some golf today. The course puts the clubhouse to shame, but that's what it's about, right? Another course not to "judge a book by it's cover." Seaside starts with a wide fairway and a great birdie opportunity at #1 as long as you keep your initial shots down the right side. Large trees block the green from the left side – interesting hole.
This walking-friendly course greets you with wide fairways and small greens. To score well, bring your "A" short game; leave your driver in the bag on many of the holes; and if your approach shots miss the green, it's better to be short than long.
Hole #6 is a cool, driveable par 4. Keep your drive to the right, as left will find trees that block the green. The sixth and seventh fairways seem to blend together from the tee box, so be careful playing for the first time. The sixth green is the flag you see to the left!
Rating – Birdie:  I'm glad we did not keep moving down the coast. Our 90 minute drive from Portland was well worth the trip. A must play for a trip to the northern Oregon coast. Seaside Golf Club is located between Astoria (we stayed at the Commodore Hotel & ate at The Wet Dog Cafe in The Astoria Brewing Company) and Cannon Beach, two must stops for a great 2 day adventure.
2021 Update: Let's see what changes the course has made since 2013.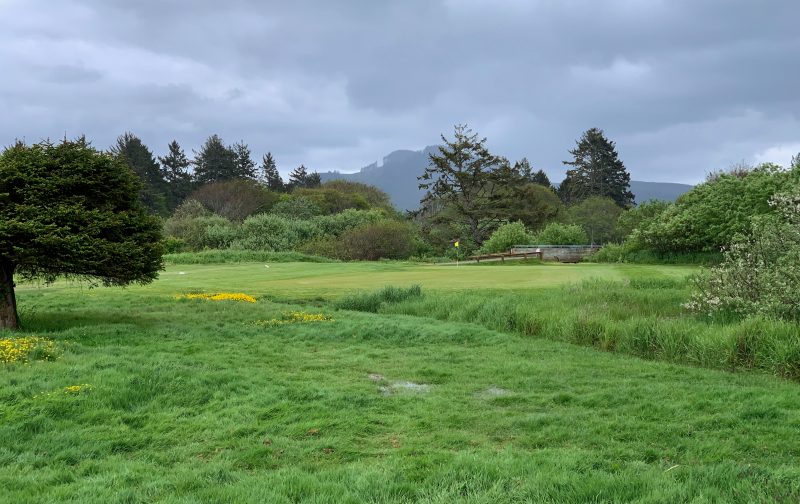 In 2016, longtime Seaside residents, Phil Warmbrodt and Cassie Sweeney, purchased the course. They have done a wonderful job improving the course and the "Par-Tee" restaurant. The course was in excellent shape and the pro shop staff was very welcoming and friendly. It is still and excellent choice for a quick 9 on the Oregon Coast.
The flag at Hole #6 is to the left between the two large trees. It's still driveable, and I still didn't drive it! Hole #7 is the wide fairway to the right. I'm not sure why I was confused back in 2013!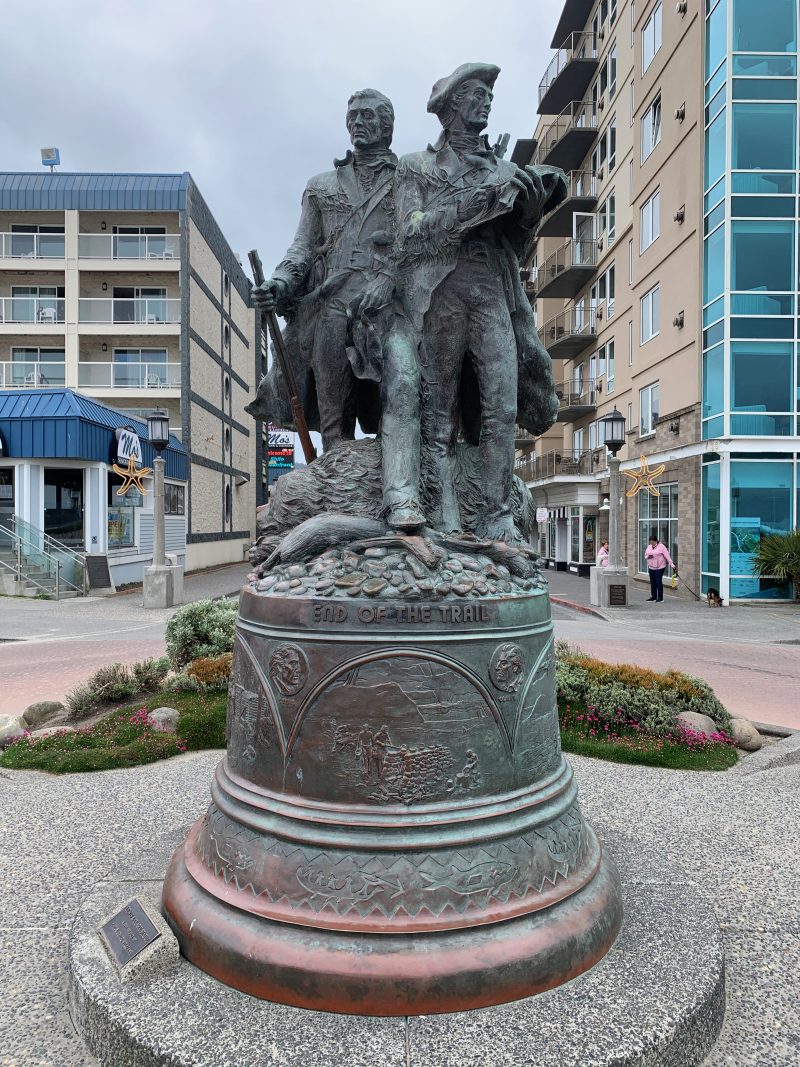 This trip we had more time to spend in the town of Seaside. If you are a fan of Lewis and Clarke, a walk along the ocean on the Promenade is great way to spend a few hours.
451 Avenue U, Seaside, OR 97138;  503-738-5261;  www.seasidegolfcourse.com