So what do the numbers 9,680; 11.6; and 63 have to do with Mount Massive Golf Course and Leadville, CO?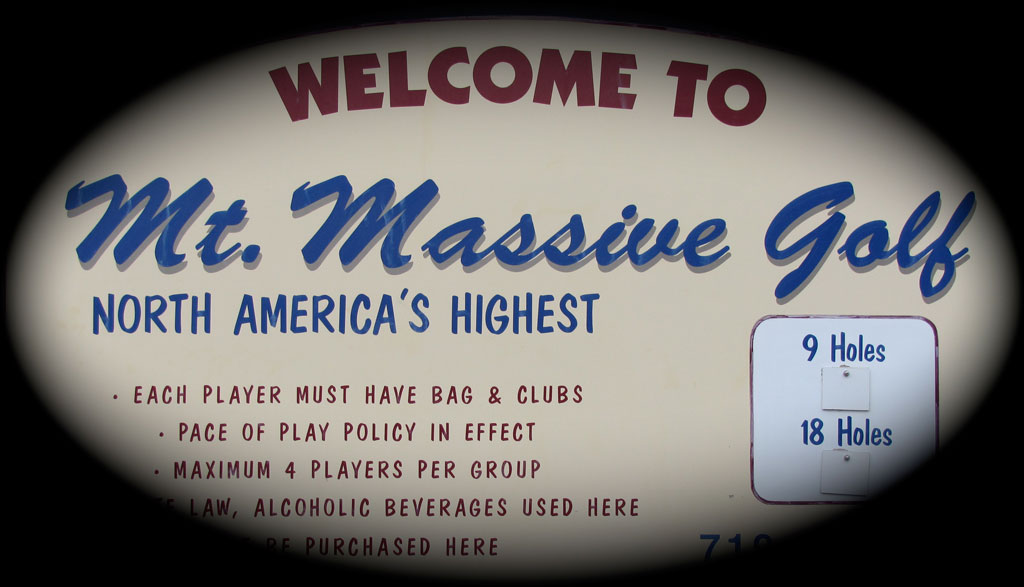 Mount Massive sits at an altitude of 9,680 feet which makes it the highest course in North America.  We picked a beautiful late September day to play this 9-hole track which is located just a short distance from the historic downtown of Leadville. However to travel that short distance you will need a compass, a mountain man guide and a bloodhound to try to find this secluded course!
Their address was not accepted by our GPS and Mapquest was a little sketchy. As you get close, you will see signs directing you to the golf course. Make sure to place ribbons on the trees as you make your way in (I'm sure it is easier for someone who is not so directionally challenged). Somehow on the way out, we got turned around and ended up halfway to Aspen before we realized we were going in the wrong direction (I blamed Ed the navigator for this).
The course was built in 1939 and the design is fairly straight-forward – what you see is what you get. That is except for the par 3 second hole where you can't see anything. You need to climb a tower which states, "Caution: Always look from tower before teeing off #2". This will assure you that the green is clear for this blind tee shot.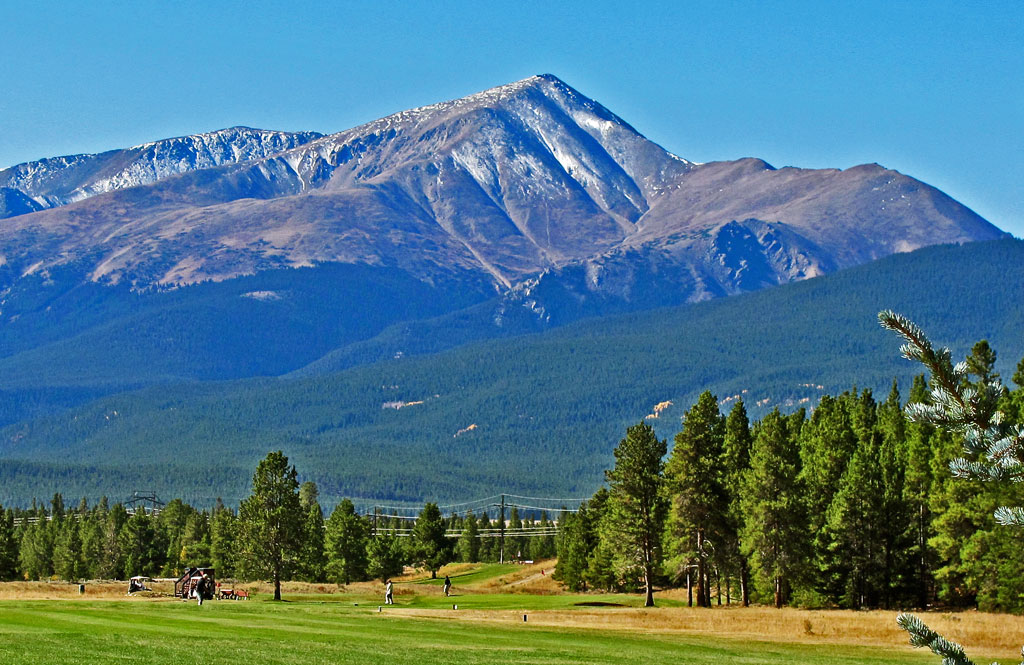 Situated between the Sawatch and Mosquito ranges, we were treated to the previous days dusting of snow on the mountain peaks. The scenery helps to make this course special and there are photo opportunities around every dogleg. This track is very playable for all levels of golfers and at this altitude the ball really flies. Tee times are usually easy to obtain and a two hour round (or less) is very common (that is if you don't stop to take too many pictures).
Birdie:  Mount Massive is definitely a treat if you are spending time in the area between May and October. Since we had plenty of time for another activity, we put away the clubs and hopped on our bikes. Covering 11.6 miles, the Mineral Belt Trail is a paved loop that surrounds this historic mining town. During the winter months, it is groomed for cross-country skiing, snowshoeing and winter hiking. Summer brings hiking, biking, rollerblading, and the entire trail is ADA accessible.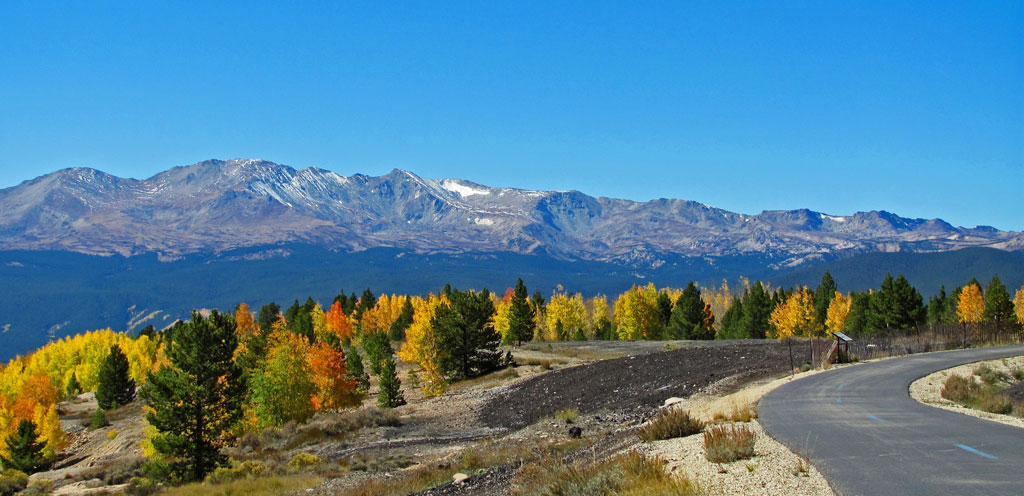 As we traversed our way along the 10,000 foot trail through conifer forests and the colorful aspen groves, we were surprised how much we learned about the famed Leadville Mining District. Names such as Baby Doe Tabor, Meyer Guggenheim, Charles Boettcher, David May and the "Unsinkable" Molly Brown came to life.
Oh, and the 63? A great way to spend a spectacular autumn Colorado weekend celebrating a 63rd birthday.
259 County Rd 5, Leadville, CO 80461;  719-486-2176;  www.mtmassivegolf.com