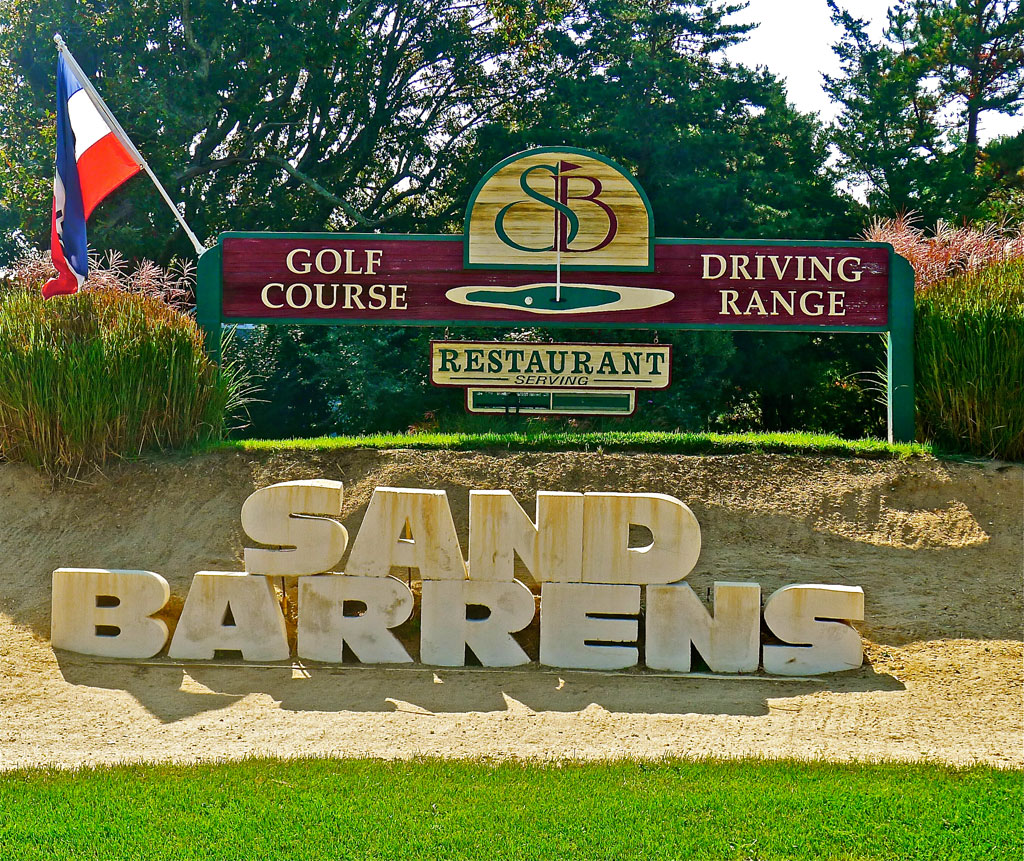 Bar•ren n : a tract of barren land (adj. lacking interest or charm). ♦ desert, desolation, wasteland. Sand Barrens Golf Club may be a desert but it is surely not a wasteland lacking in interest. Designed by the team of Michael Hurdzan/Dana Fry, it is interesting to read about how their design changed once they discovered something beneath the soil surface…
What they found was SAND.
Before you decide to play this course, ask yourself this question – How comfortable are you playing from the sand? There are 35 acres of sandy waste areas which are not even bunkers. As you work your way around the 27-hole facility, you'll swear there is more sand than grass…and there just might be.
I was directed to the West Course to start my 9 hole journey. This "9" starts with a 362 yard par 4 with a big, big, big (theme of the day) bunker on the left of the green and just a small one on the right. At the par 5 Hole #2, there is a bunker crossing the fairway that is very much in play – it just is not fair. Keep working your way down the left side because there are big, big, big bunkers guarding the green on the right…and I mean BIG.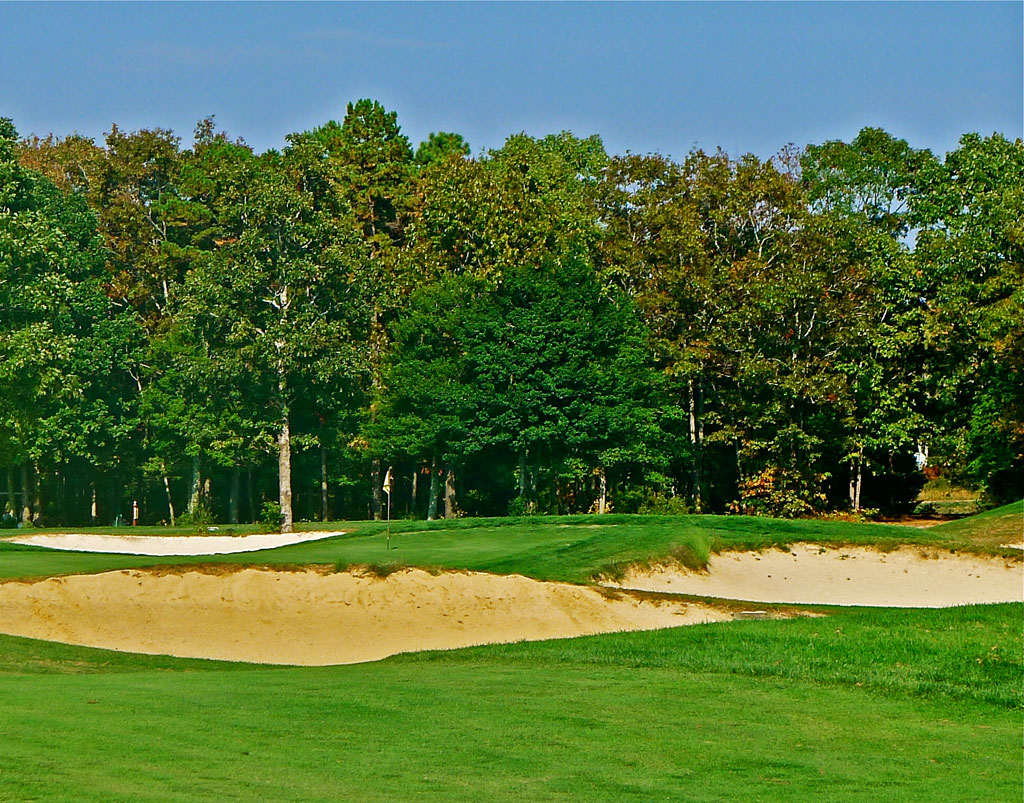 Time out! I need to clean all the sand out of the grooves of my sand wedge. Hole #3 is a 141 yard par 3 with sand down the entire left side of the fairway. Stay with me here at Hole #4 because there are a few bunkers. This 356 yard par 4 has a bunker guarding the dogleg to the right if you try to bite off too much of the fairway. However if you are too far left…well you know what you'll find over there.
Trees down the left…trees down the right on this tight driving Hole #5. I know what you are thinking – where's the sand?  Hidden from view, it's down there on the right at this 478 yard par 5. Let's take another timeout. This is especially for the ladies in the group. The on-course restrooms are very nice and this alone makes it a must play course for Karen.
Hidden Deception is the name of this par 3 Hole #6. Okay, where is it? With such a name, it has to be out there somewhere. Even though you can't see it from the teeing area, it is big, big, big and short and right of green.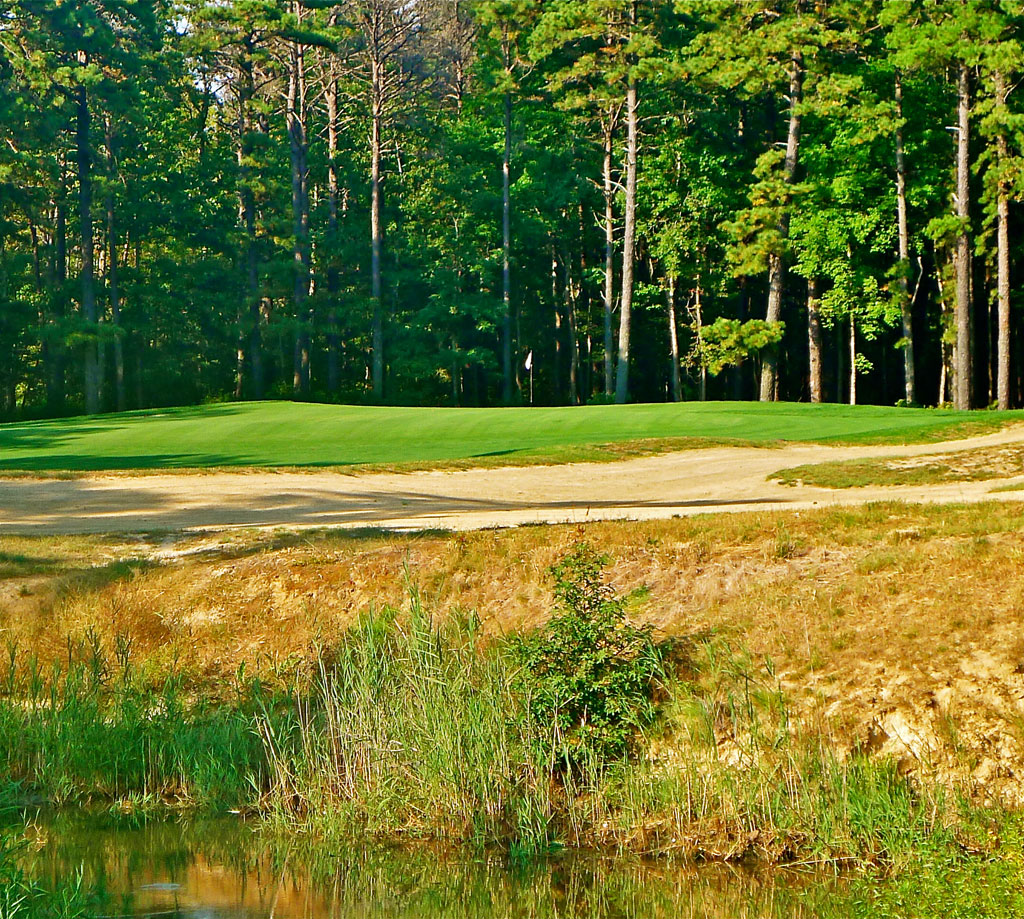 Hole #7 has more sand than grass! Just hit your drive straight to find that grass – left is big, big, big. Once you reach the green, the only sand you will find is left, right and back. Not really sure why Hole #8 is the number one handicap. It's not long and for a change there are not many bunkers…hmmm. Hole #9 – now this is more like it – bunkers left, bunkers right…bogey five.
Ace:  As the website states, "27 Championship Holes at the Jersey Shore" and "as the name Sand Barrens suggests, the dominant feature of the course is SAND!"  Even the entrance sign is buried in sand. Play the North, South or West course each morning; lay on the beach each afternoon; and spend the evenings in Atlantic City for a great three day sand box experience.
1765 Route 9 North, Swainton, NJ 08210;  609-465-3555;  www.sandbarrensgolf.com