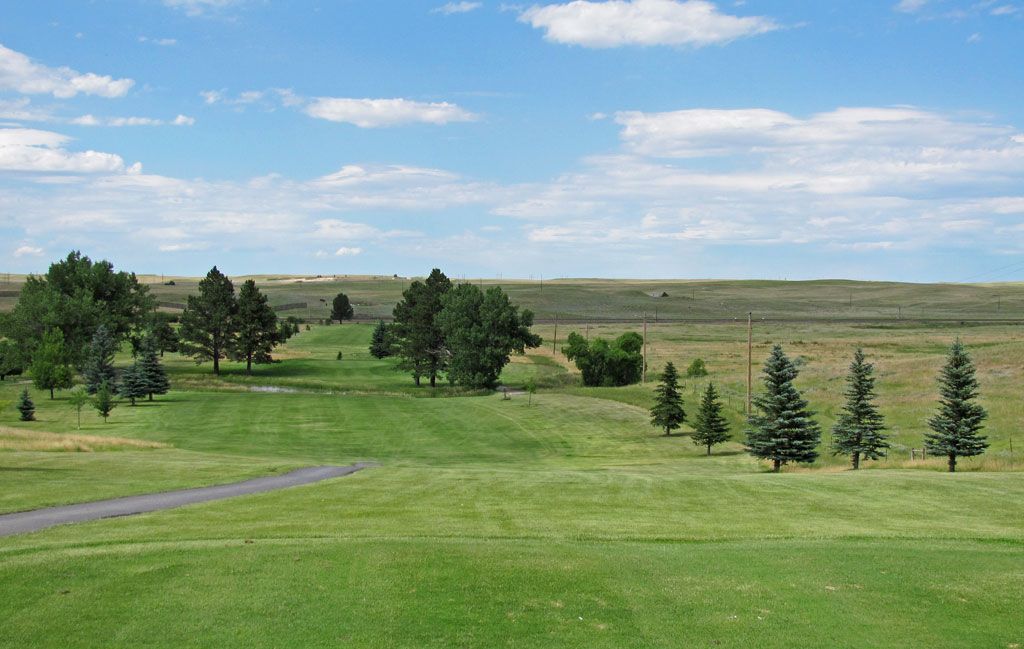 As I travel the highways and byways of Wyoming, one course is recommended the most – Lusk Municipal Golf Course. It's a nice course – go play it.
Enough about the course, what I really want to know more about are those Wyoming highways. Why are so many of them maroon in color? Is it because of the road kill or to camouflage it?
Since you are here to read about golf and not road kill, let's reveal my finding concerning Lusk Municipal (aka, Niobrara Country Club). This 9-hole beauty is set up to play the front 9 from the white tees (3197 yards) and if playing 18, the back 9 from the blues (total 6492 yards).
Arriving at 3:30 on a Sunday afternoon, there were only two other players on the course. I spoke with Bob, a Lusk resident, and was informed this is common. After one hour and fifteen minutes I completed my round and moved down the maroon highway.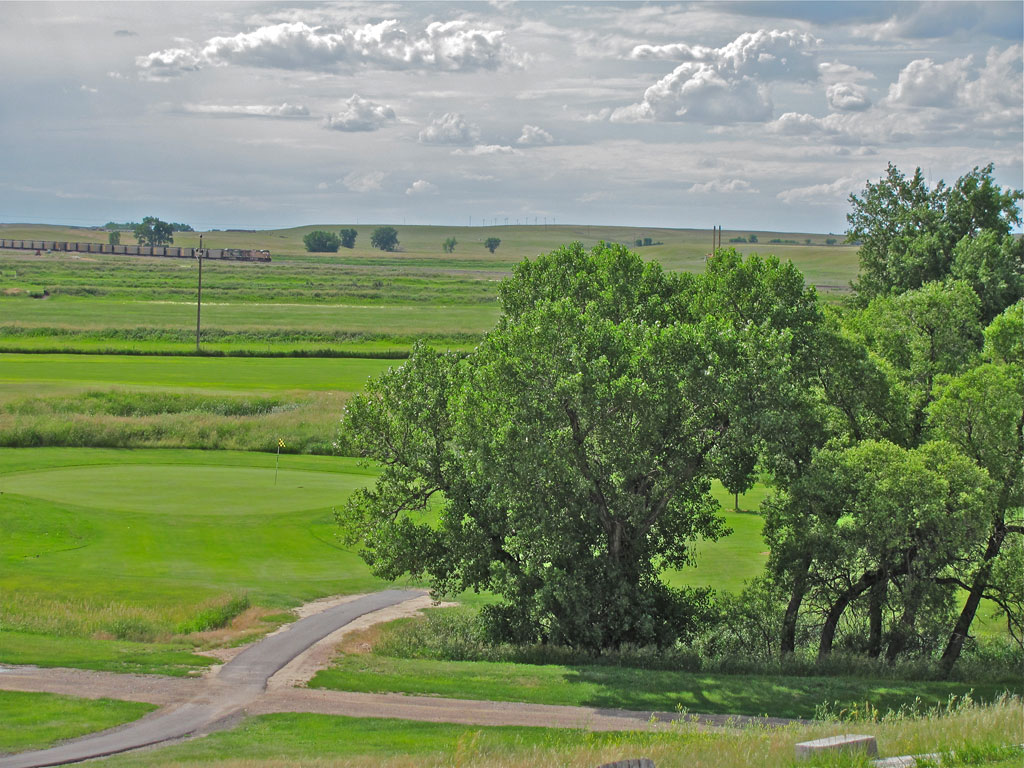 The Niobrara River comes into play on six of the holes and can create a challenge if playing the course for the first time. The par 5 fourth hole and par 3 fifth have the only elevation changes on the course. The strength of this track are holes four through eight. Play them well and your day will be rewarded.
Birdie:  It's a nice course – go play it. And if you know the answer to the highway question, please educate the rest of us.
34 Highway 273, Lusk, WY 82225;  307-334-2438