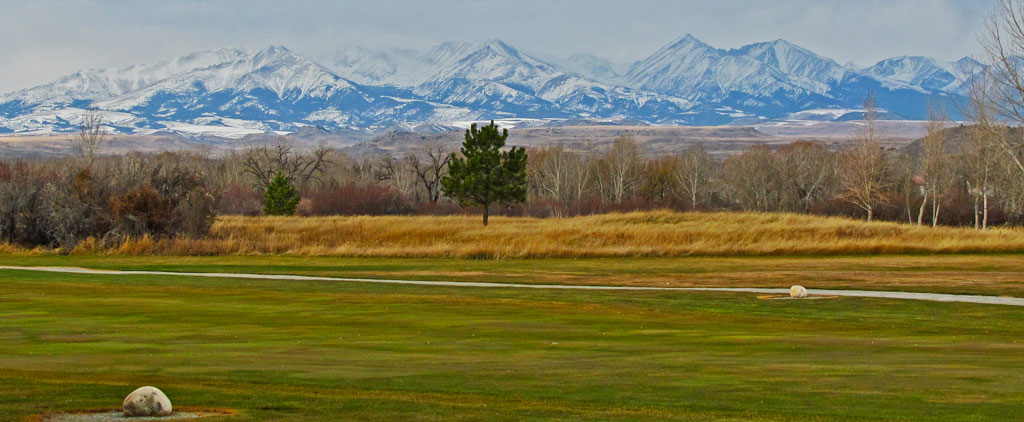 Cruising across I-90 in Montana between Billings and Bozeman, I understand why they call this Big Sky country. The views are breathtaking, but what seemed entirely out of place in this majestic setting was a golf course sign that looks as if it was designed by fourth graders during art class.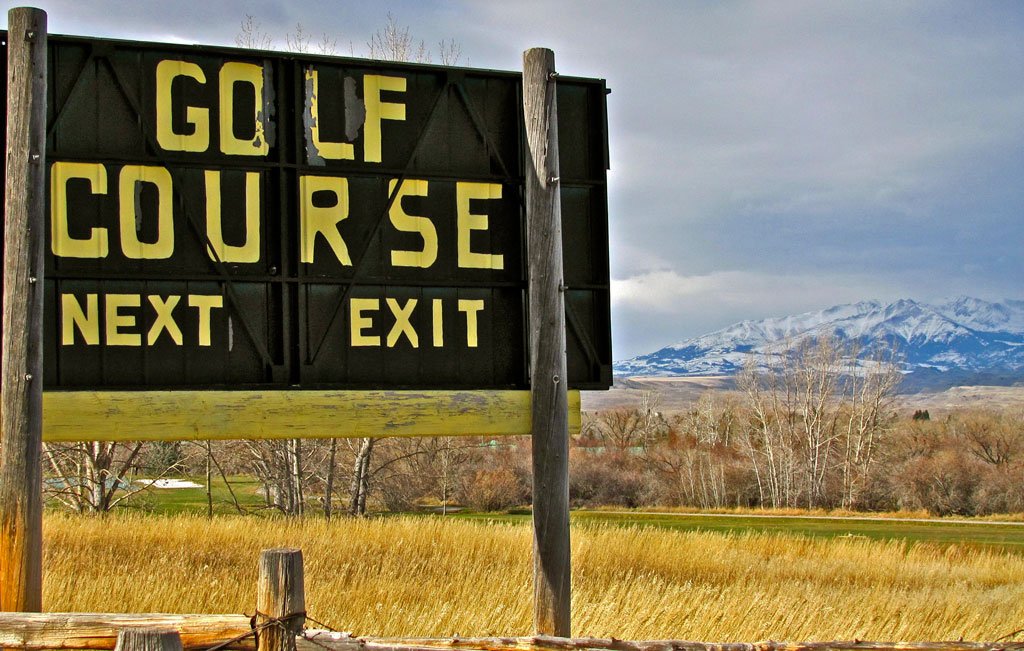 It did it's job however, since I took the Big Timber exit to further investigate.
I was about three weeks late to play a round – the course closes from November through March. This was a blessing as the wind was blowing about 40 mph into my face as I stood and viewed the course from the first tee.
The townspeople of Big Timber are very passionate about their course. The land was donated by Elnor (not a typo) Overland and even though it was closed, I could see the maintenance staff keeps this course in great shape. The fairways are wide open, and today as I walk the course they still in excellent shape. The greens were covered to protect them from the harsh Montana winter.
I met a local player who was out trying to play an abbreviated round and she extolled the beauty of "her" course. She even stated that Tom Brokow had written an article in which he mentioned that this course was a "hidden gem". 
Overland can be sneaky hazardous as it has three creeks and three ponds dotting the landscape – only #5 is safe from water. The diabolical 9th is a "S" shaped hole with trouble left, right and center. A great way to finish a round while protecting a lead.
Birdie:  So what did I learn today? Don't judge a book by it's cover. Or in this case, don't judge a golf course by the sign on the side of the road. I also agree with Tom Brokow's assessment of this being a "hidden gem". As you leave the Overland parking lot, please obey the sign – Last one out, please lock gate!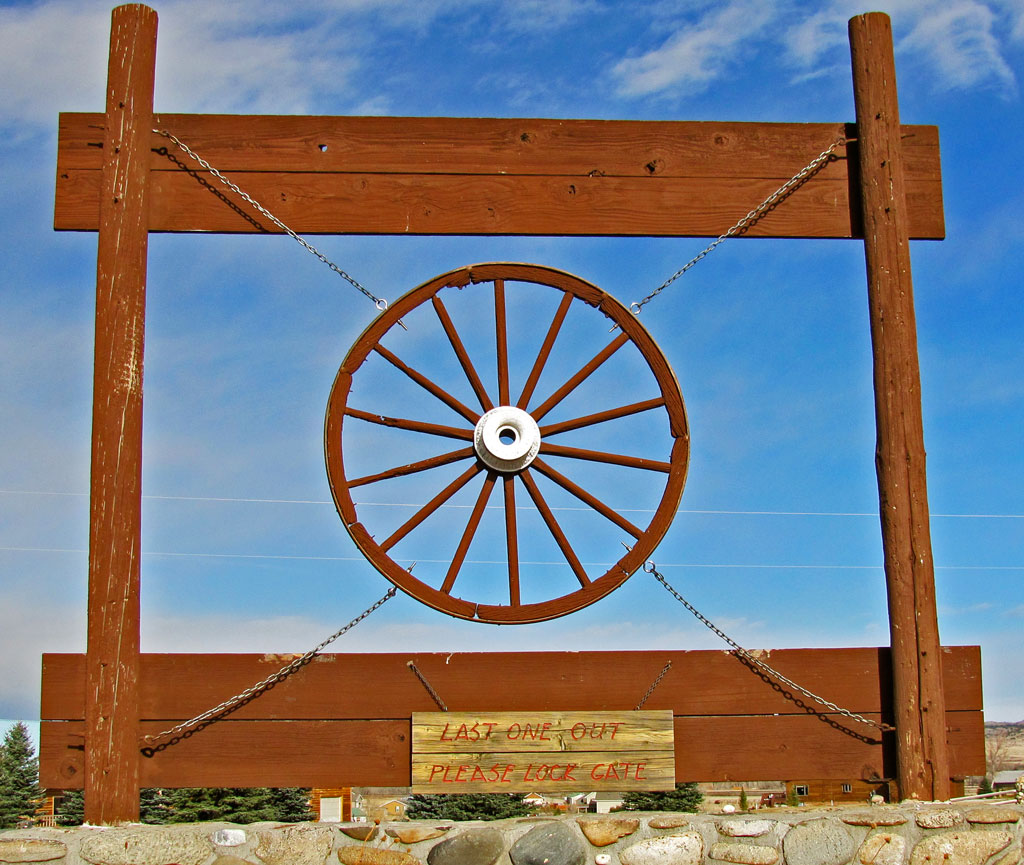 338 Big Timber Loop Road, Big Timber, MT;  406-932-4299