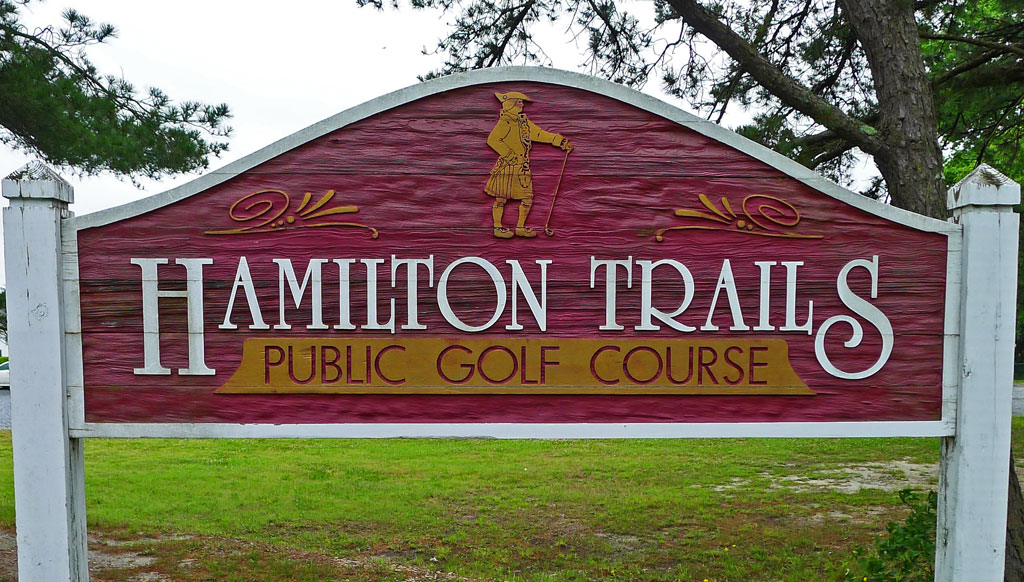 Looking for a regulation "9" on the south Jersey shore? Looking to play a two-hour round before laying on the beach at Cape May, Wildwood or Atlantic City? Hamilton Trails is a must play to get your quick golf fix for the day.
The pride taken by the owner is clearly visible as you maneuver your way around this 9-hole gem. Throttle back a little on hole #1 as the fairway is a 90 degree "dawgleg" (translation: dogleg) left. A bunker awaits a too-long struck tee shot. The par 4 second is a great chance to get your first birdie.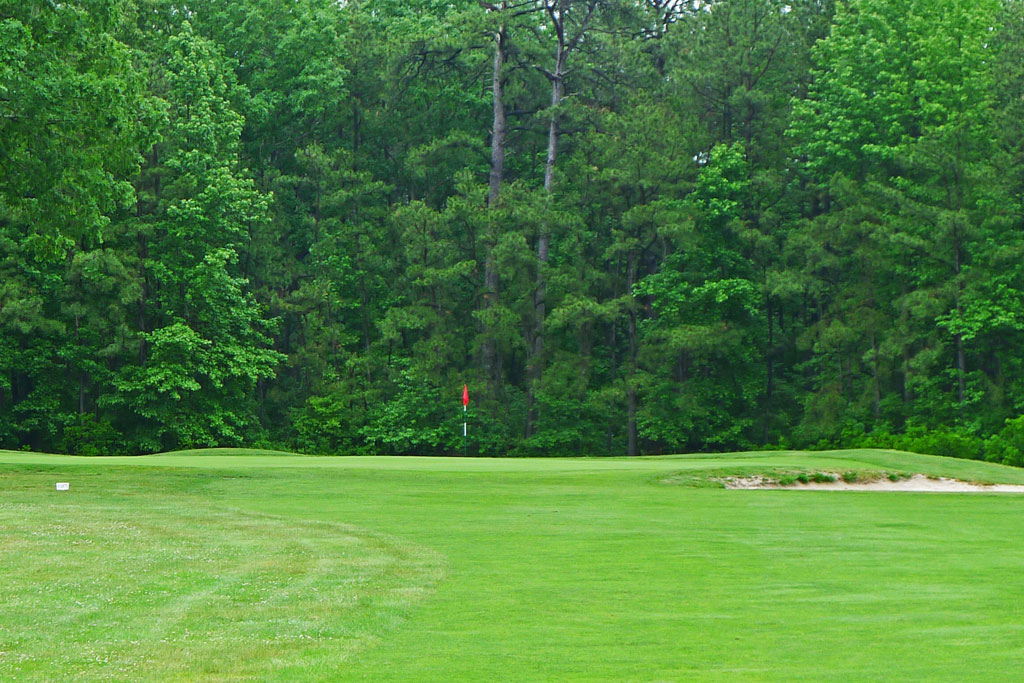 The course doesn't look challenging, but today it took a toll on my game (I blame the rain and soft conditions). Holes three through eight have "worter" (translation: water) to navigate along their fairways, but for the better player these creeks should be easy to clear. The par 5 eighth is a good birdie hole, but just when you think you are home free, three bunkers will swallow any wayward approach. The par 3 ninth has water on one side and a bunker on the other – good luck!
Birdie:  This is a fun course for beginners but will still test the low-handicap player. Don't let the 9-hole stigma deter you from playing this course. The only negative I had was the problem locating the 100, 150, and 200 yard markers.  They were all marked by hidden disks in the middle of the fairways. Hmm…wonder why I never saw them?
P.S. I'm a Jersey boy – I can make fun of the way I tawk!
620 Harbor Ave., Mays Landing, NJ 08330;  609-641-6824;  www.hamiltontrails.com