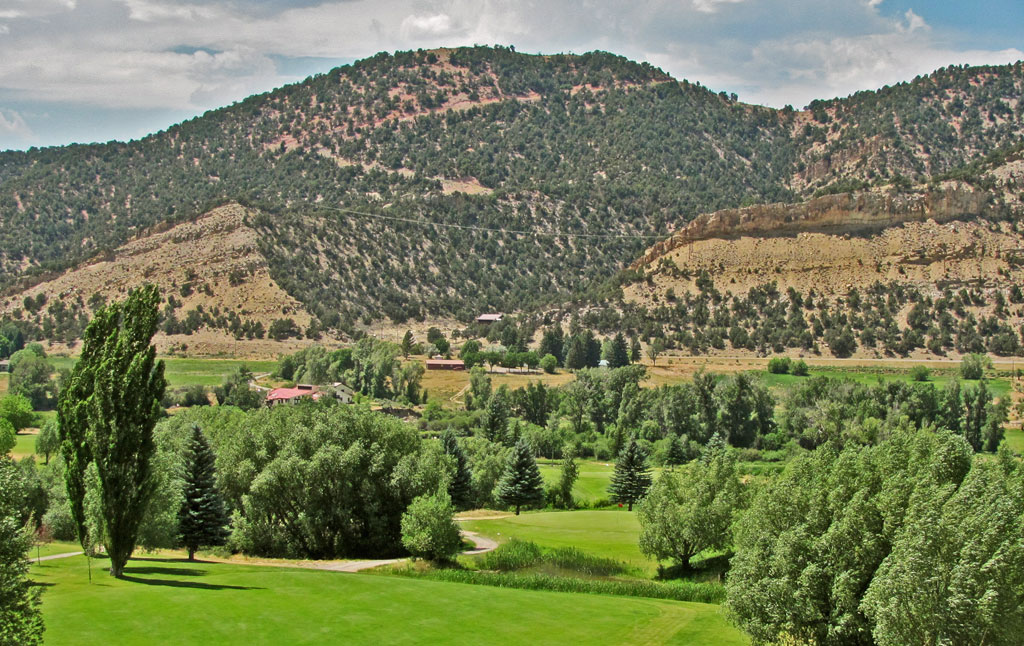 I may be lost but being a man, I am not going to make the phone call. The course has to be here somewhere. I'm on Hwy. 13 south of town and there is no course in sight. Finally driving down Market Street, I spot a sign to Golf Course Road (a clue!) – has to be a course somewhere close. Let me make one thing perfectly clear…there is a difference between CR13 and CO13.
As I drive through the pearly gate, I am greeted by a course with a Donald Ross connection. Donald Ross' grandson designed this 9-hole beauty – looks as if he learned something from granddad. Jim Cook, the GM, said, "The par 5 fifth hole is the only weak hole on the course" and I concur. Tucked away in the White River Valley, this is a track you need to seek out.
I walked right on and was greeted by a challenging par 4 at Hole #1. Right away I had decisions to make – driver or lay up. No way does this course ease you into your round. I did not choose wisely as my drive collided with the pond fronting the green. As I pondered my next shot, I had to wait for my driver/caddie/wife to catch up as she was off taking pictures of the deer lounging off the fairway. Luckily there was no one following us because when she finally caught up she was missing a very important part of my game – my clubs! After we tracked them down (back in the fairway), we continued our journey.
The par 3's aren't difficult, but they are long and you need to be accurate as water and bunkers can come into play. The par 4's are the meat of this course – doglegs left; doglegs right; water; blind shots and trees. At Hole #5 you have to to ask yourself, "how much of the pond to I want to carry?" This is a risk/reward hole.  Get ready to climb the ladder at Hole #6 to see if the fairway is clear on this dogleg left beauty.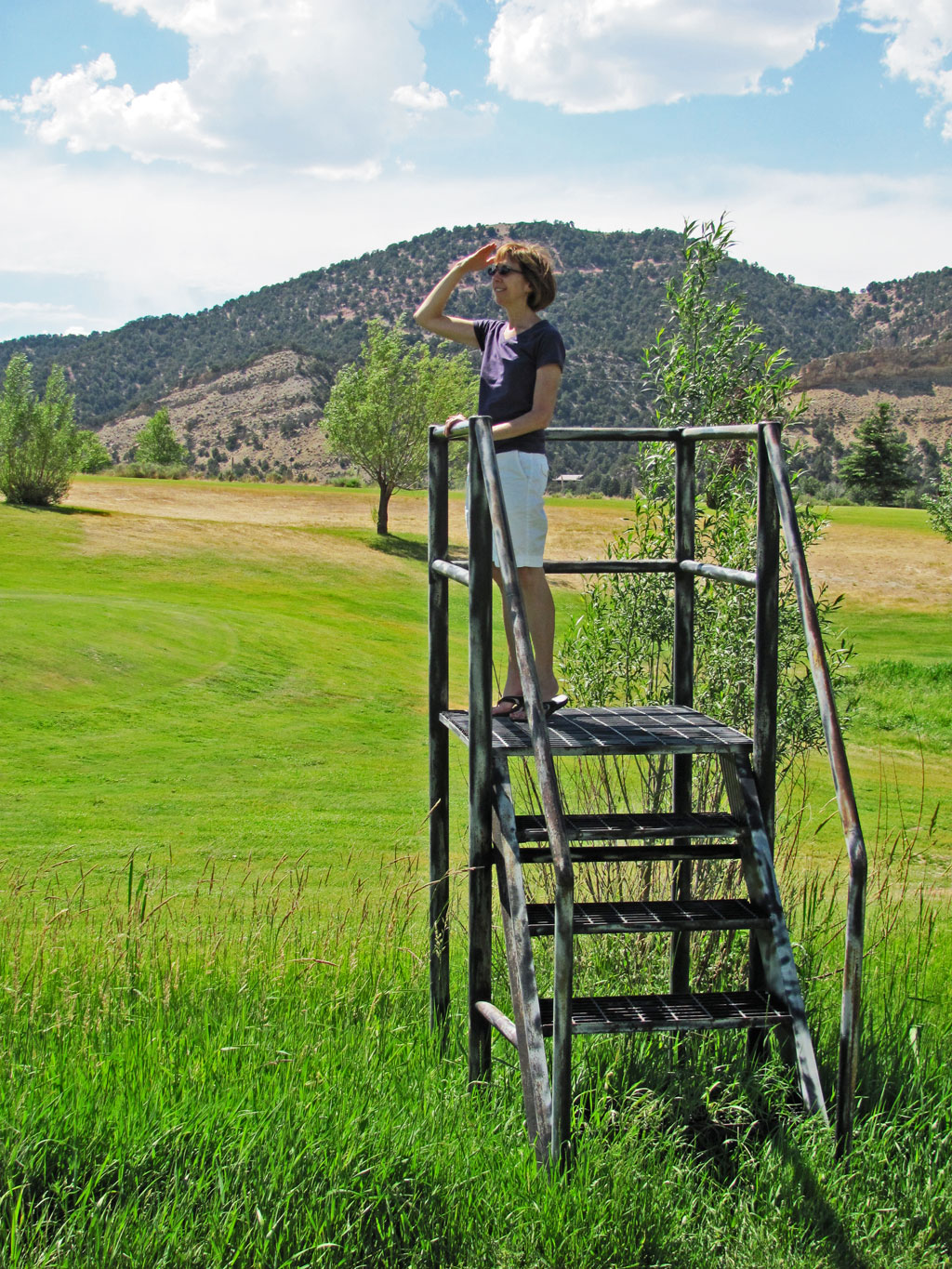 Watch out for the pond on the right of the green at Hole #8 and finally, don't be long at the finishing hole because danger lurks behind this green.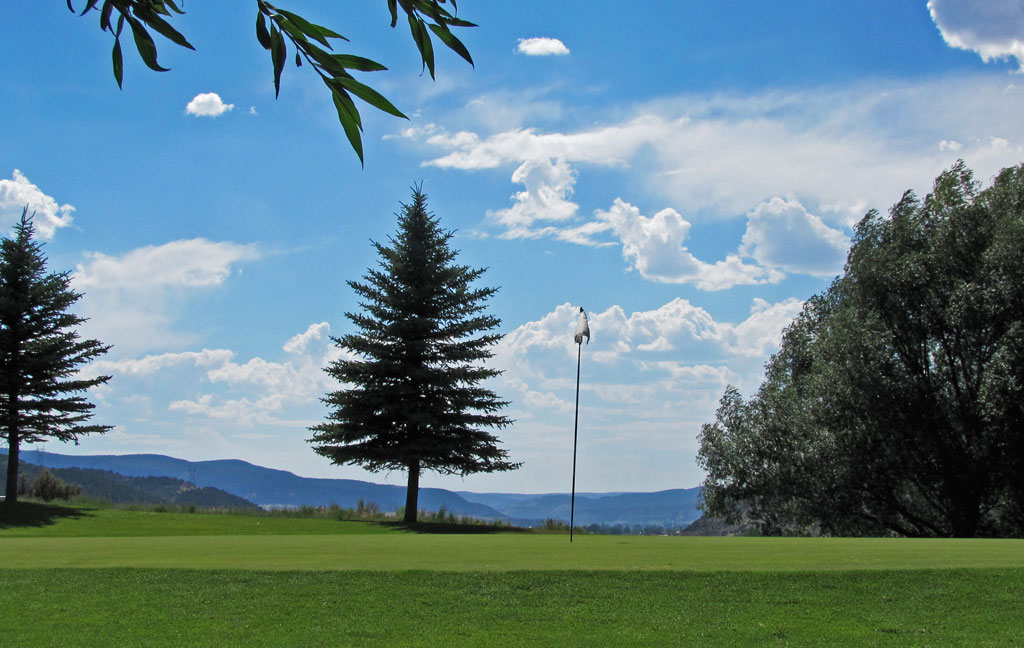 This mature course has plenty of trees to offer ample amount of shade, there are numerous covered shelters for protection from rain and lightning, and most important, the greens and fairways are meticulously cared for and in great shape.
Birdie:  A great area of the state for hunting and fishing. After you have bagged your elk or pulled in that rainbow trout, make your way over to this hidden gem. Just make sure you are driving on CR13!
903 County Rd. 13, Meeker, CO 81641;  970-878-5642