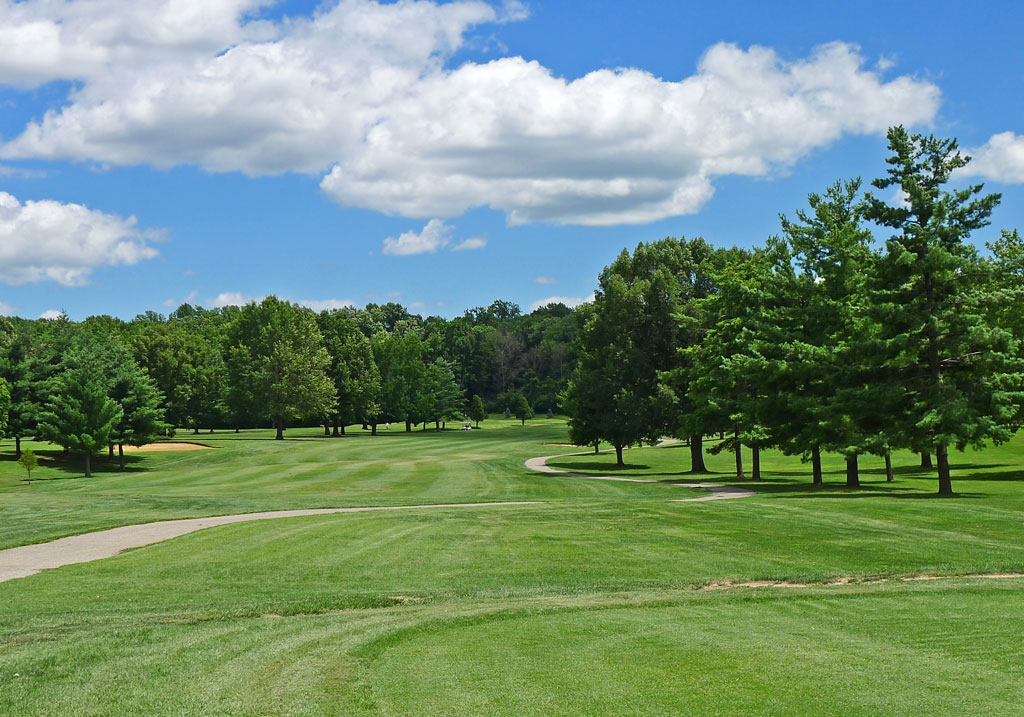 As two Denver residents approached the first tee, Scott Culley (the best PGA pro in Indiana) introduced us as being diehard Oakland Raider fans. Since Bronco fans are not easily intimidated (2014 Super Bowl aside), we decided to stay and were glad we did.
McDonald Municipal Golf Course (because of the many "McDonald" courses in the US, they have added National to their name) has many mature trees that line the fairways and will attract any wayward shots. The fairways were in excellent shape having been revamped in Bermuda Grass during the last few years.
After politely acknowledging Scott, we aggressively attacked Hole #1 with its slight dogleg right fairway and large bunkers guarding the green. At Hole #2 a well-designed draw is the ideal shot as a straight drive may carry through the fairway. Hole #3 may be fairly straight but…four trees in the fairway and the road to the left make it very interesting. Kudos to the course architect.
Hole #4 is a carbon copy of hole #3. Forget what I said about the architect who deserves a demerit here for lack of imagination. Hole #5 is a birdie waiting to happen if you can avoid the bunker fronting this wide (not very deep) green. No torment at Hole #7 except for the bunker left; the bunker right; and the horseshoe-shaped water hazard behind this 154 yard par 3. Hole #9 is a little longer at 197 yards and shouldn't present a challenge unless you have to attempt a flop shot over the front right bunker.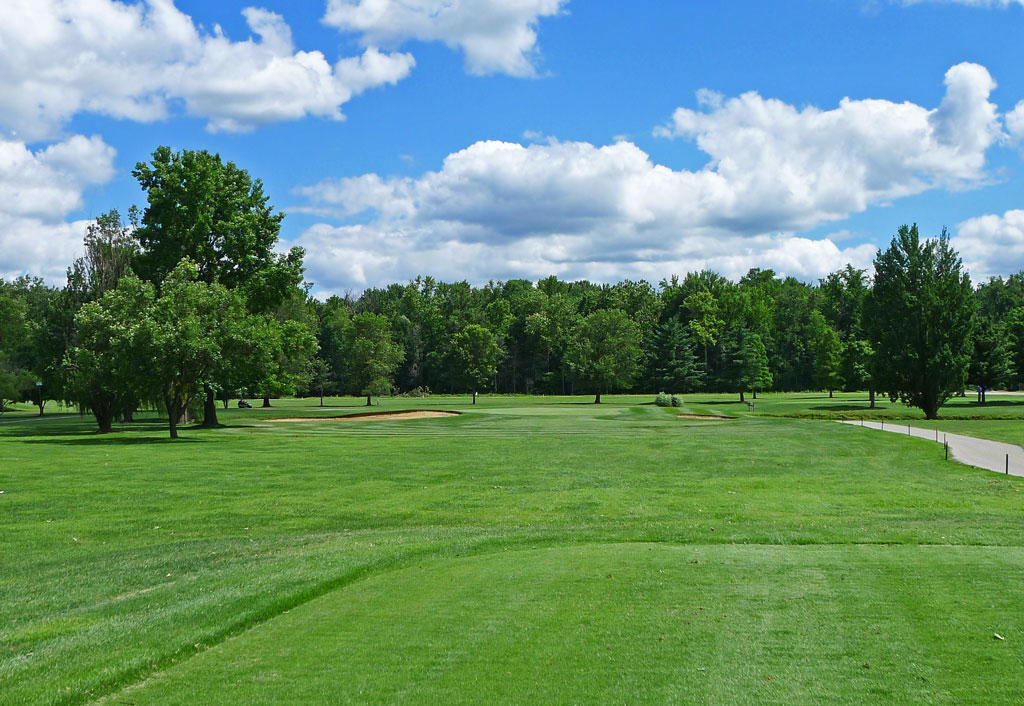 Birdie:  $19 including a cart is a bargain for this 9-hole course. The staff was very friendly and helpful as we tried to find our way around Evansville. We completed our round in two hours which allowed us time to explore Evansville University (home of the Aces & Jerry Sloan) and Ed's (my golfing buddy) old childhood neighborhood.
2905 E. Morgan Ave., Evansville, IN 47711;  812-475-2578;  www.mcdonaldnational.com