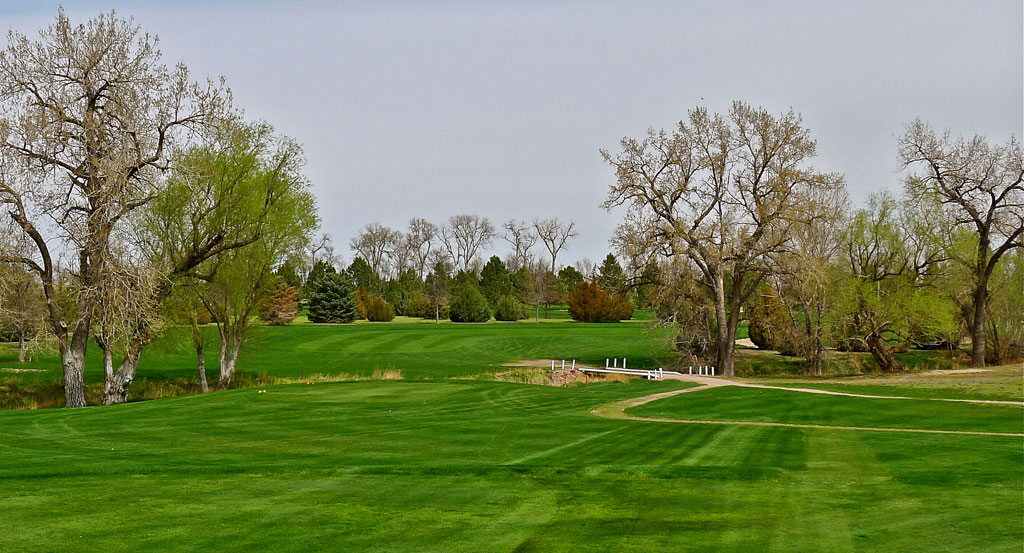 Pride; Professional; Passion; and Perfection. These words describe what we encountered at Chimney Rock Golf Club. Ed and I quickly motored our way to the second hole to bypass the crowd at Hole #1. We did come back to finish our round at this straight and easy par four opening hole.
Perfection is what we found on the fairways. For a round in late April, the course greeted us with lush, green landing areas. Pride – After a harsh winter, the grounds crew had done an outstanding job getting Chimney Rock ready for our visit.
We began our day at Hole #2 – a short, dogleg left par 4. A large bunker fronting the green is the only hazard at the par 3 third hole. A birdie opportunity awaits at Hole #4, a wide-open par 5 with a large fairway and green. Holes #5 and #6 present a formidable challenge as you need to navigate Wild Horse Creek, winding fairways and sand on both holes.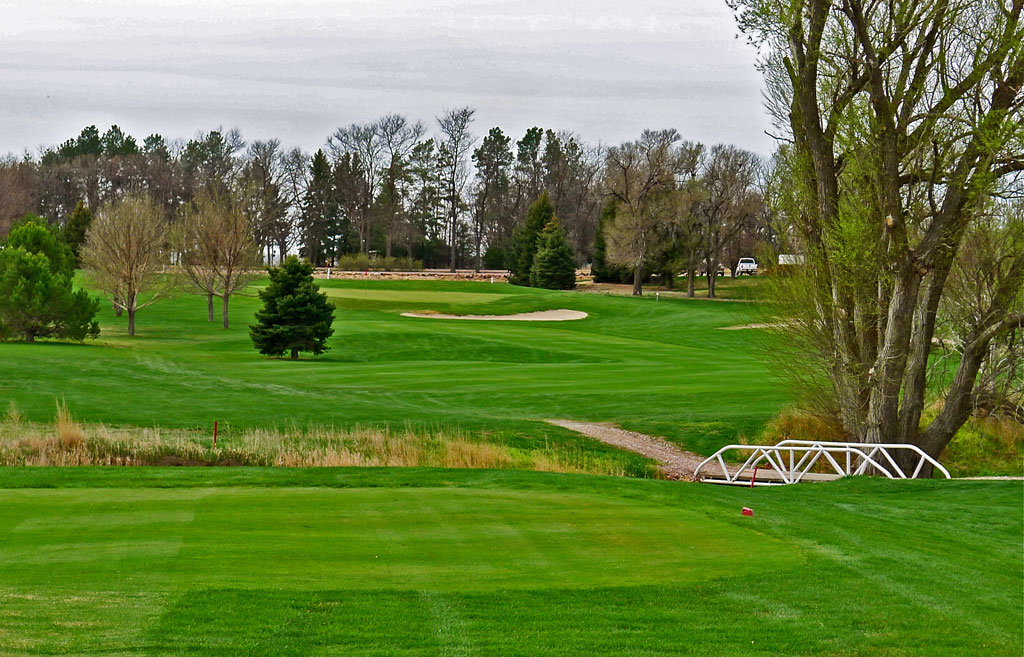 Professional – It was during these two holes that we had time to spend with Justin and Robert. Both part of the ground crew, they shared with us what it had taken to upgrade the course after a difficult winter. Our kudos for a job well done!
After a respite at the par 3 seventh, you are once again reunited with Wild Horse Creek at the two finishing holes. No need to worry about it, but for you long hitters, beware because a big drive could result in a watery lie at the end of the fairway on Hole #8. At Hole #9, the creek flows down the entire left side of this hole and for "good" measure it envelopes the left, back and right of the green. Then add two bunkers fronting the green and you have an outstanding and difficult hole to complete your adventure.
Ace:  Passion – From Justin and Robert, to TR in the clubhouse (and the local golfer in the parking lot), everyone was excited about their course in Bayard, NE. This is an outstanding 9-hole course to visit and support small town golf.
…and don't forget to stop by and visit The Chimney Rock.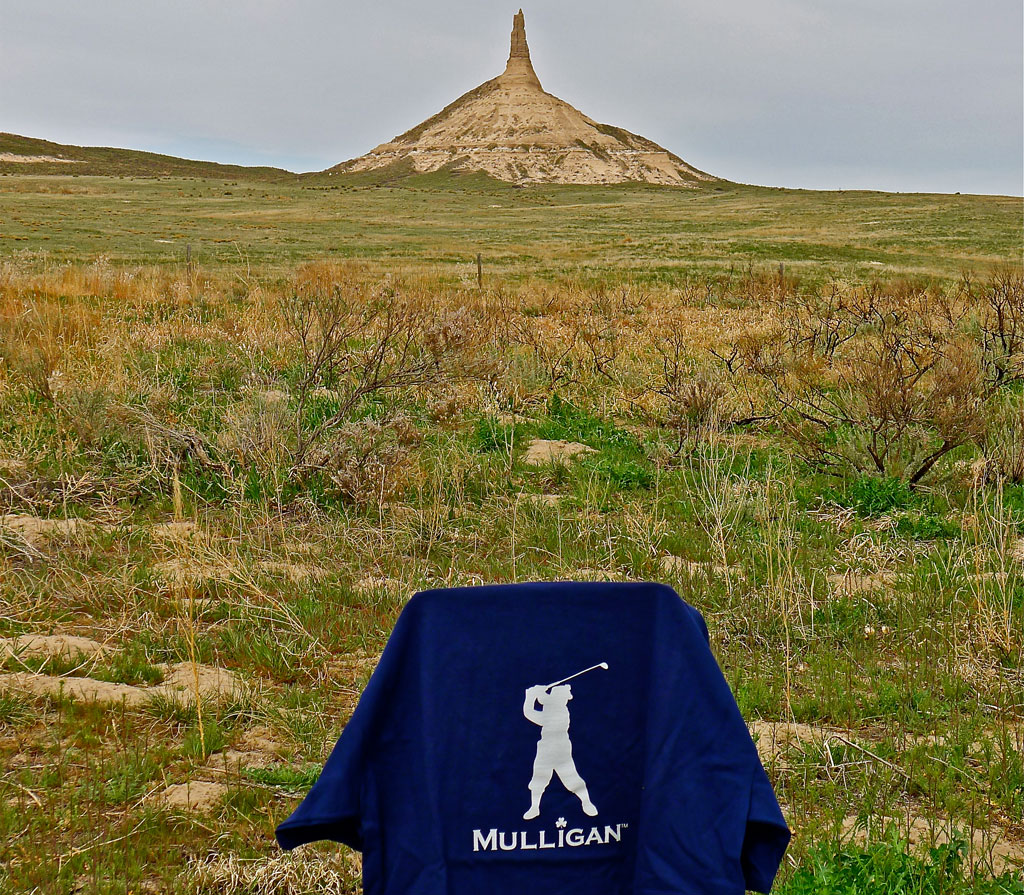 …and now for something completely different. Growing up on the beaches of New Jersey, I have seen my share of East Coast lighthouses. But a lighthouse in Nebraska? Stop by Lake Minatare to explore the North Platte National Wildlife Refuge and visit the lighthouse, which is one of only seven located inland. It was built in the 1930's by the Veterans Conservation that provided jobs to unemployed veterans.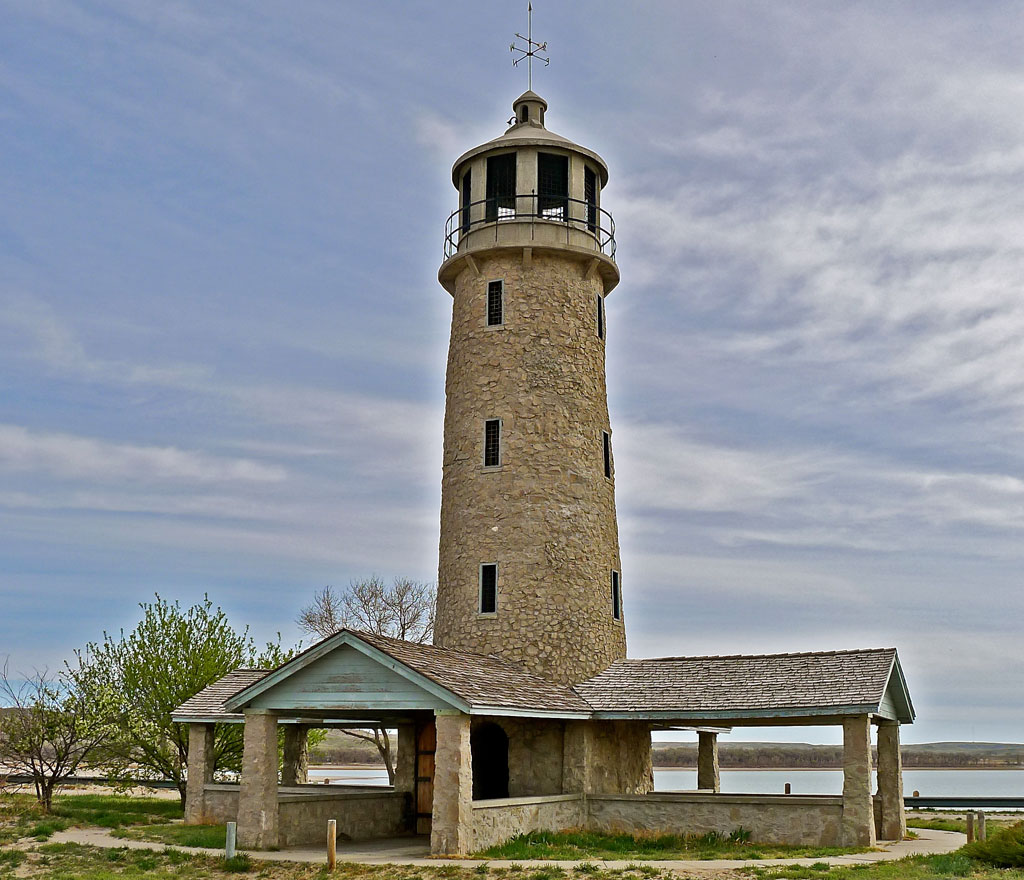 North Hwy. 26 (445 Main St), Bayard, NE 69334;  308-586-1606