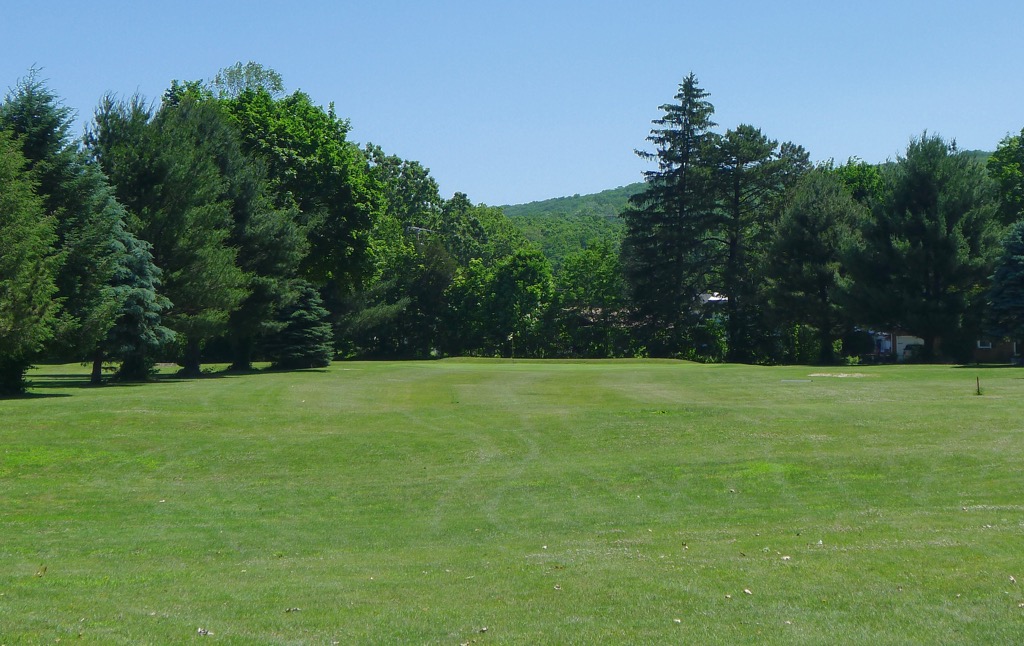 "Look before you hit" the sign says.  Words to heed before you strike your opening shot down the first fairway. Reis Avenue runs parallel and very close to the left side of Hole #1. But if you time it perfectly, the wayward hook can provide quite a bit of extra roll!  Holes #2 and #3 are carbon copy par 3 holes – one of 165 yards and the other 150 yards. Both require lofted tee shots (no worm-burners) to carry scenic lily ponds that should only come into play for the high-handicap golfer.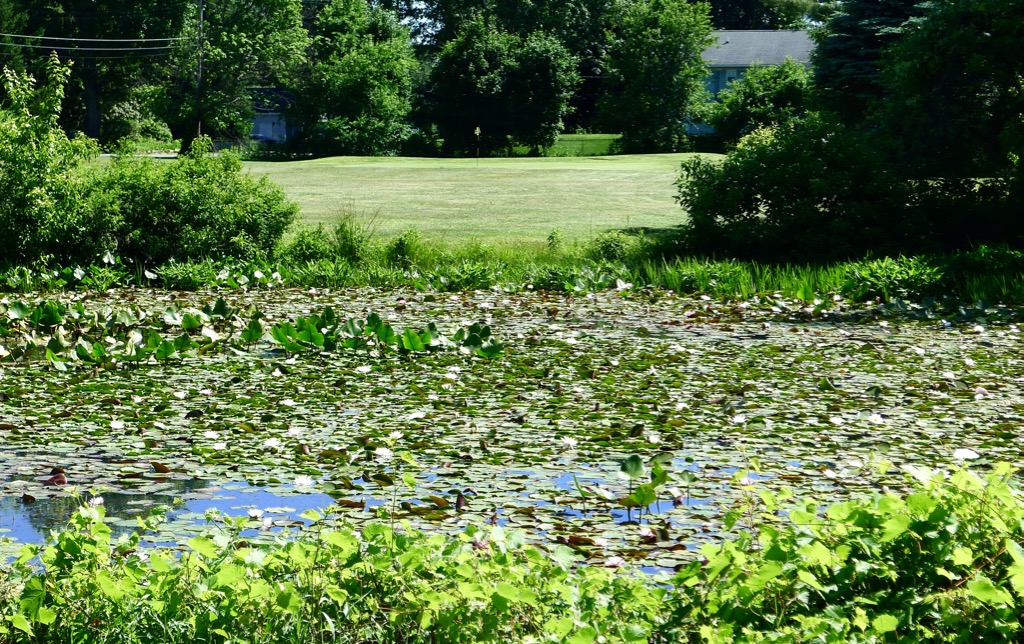 Today the tee area at Hole #4 was a little bare, so you had to hit off a mat. Drought conditions will do that to a small private course. This is a very short par 4 (215 yards) which is tree-lined with trouble down the left side. Talk about an eagle opportunity! As you make your way around this course, you will encounter some sand areas around the greens. They are more like waste areas than bunkers (and bunkers would probably be easier to execute your delicate greenside shot).
Holes #6 and #7 are back-to-back par 5s. Both dogleg to the left and have wide landing areas but club selection is key or your tee shot can run through the fairways. I can definitely see why these are the #1 and #2 handicap holes. The greens had some bare spots but Fred, the course manager, assured me they were usually in better shape. I thought they rolled just fine – especially the way I putt.
To get to Hole #8 you need to travel across Reis Avenue but it is well worth the short drive to complete the last two holes. This is an uphill, blind, tree-lined, narrow, short (200 yard) par 4. I had no idea what club to select. I decided on a 3-hybrid and even though I was short, I was safe in the fairway. Enjoy your trip through the woods to arrive at the downhill par 3 finishing hole. Good luck selecting your clubs at eight and nine!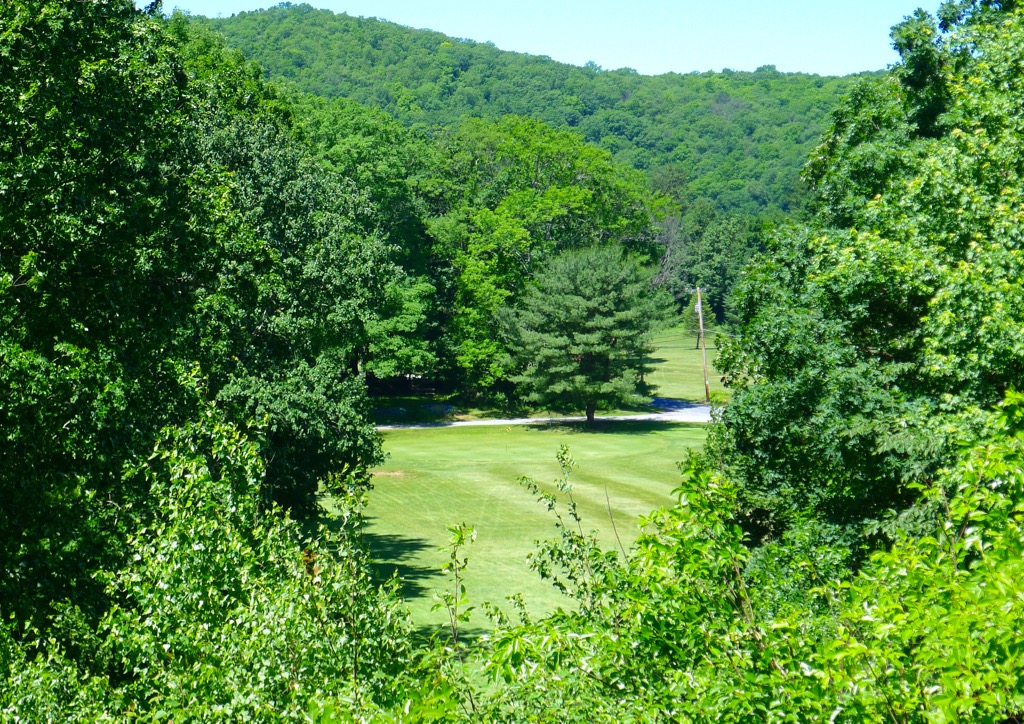 Birdie:  I was going to give Lake Lackawanna Golf Course a par rating, but after completing the last four holes I changed my mind. I realize the low-handicap golfer will laugh at this rating for a short par 34 course, but I like this track for the variety of holes that I believe will challenge all levels of golfers.
14 Reis Avenue, Stanhope, NJ 07874;  973-448-1313