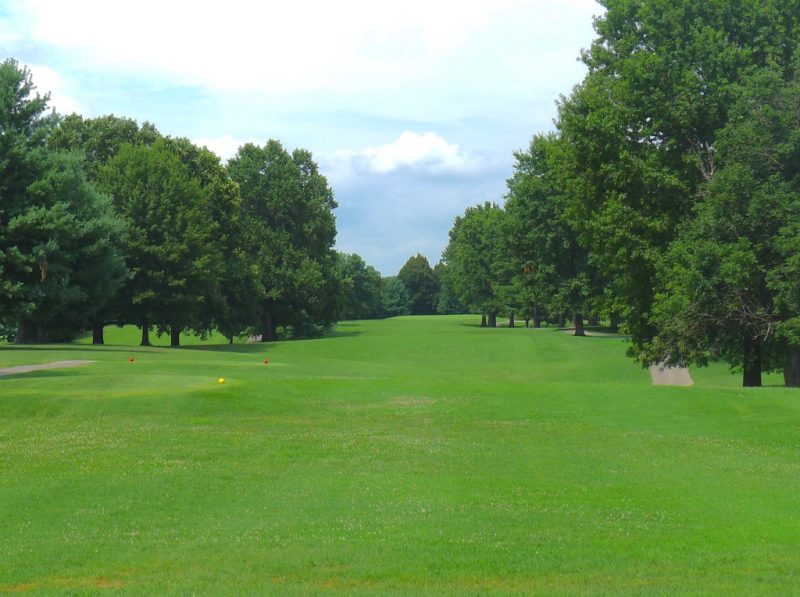 "You can't see the forest for the trees"…Woody; "Hills and Dales"…Ed; "Just too hard for me"…Dave; "Trees and sloping fairways everywhere"…Scott. These quotes should cover everything as you make your way around this track. Probably nothing else you need to know before you attempt to play this 9-hole Louisville municipal course. For those of you who actually know how to play this game…
Hole #1 is a 518 yard par 5 that is long, straight, narrow and tree-lined. Keep it in the fairway equals a par or better; left or right in the trees equals bogey or worse. Hole #2 – think the Scott quote as you travel down this short par four – sloping fairway from right to left and tree trouble on both sides. Hole #3 – think Woody as you try to avert the tree limbs to the right as this par four doglegs that way. If you are down in the gully on your drive, you will have a shot to an uphill green that is hidden from view.
The fairway at Hole #5 slopes dramatically from left to right and should help the bogey golfer but the fairway and rough had not been cut in a few days, so you received zero roll today. Think Dave as he played from the slope all the way to the green.  The par 3 sixth hole has a pond to carry but should not pose much of an issue. Then why did two (or was it three) of us end up in water and none of us found the green? Stupid game!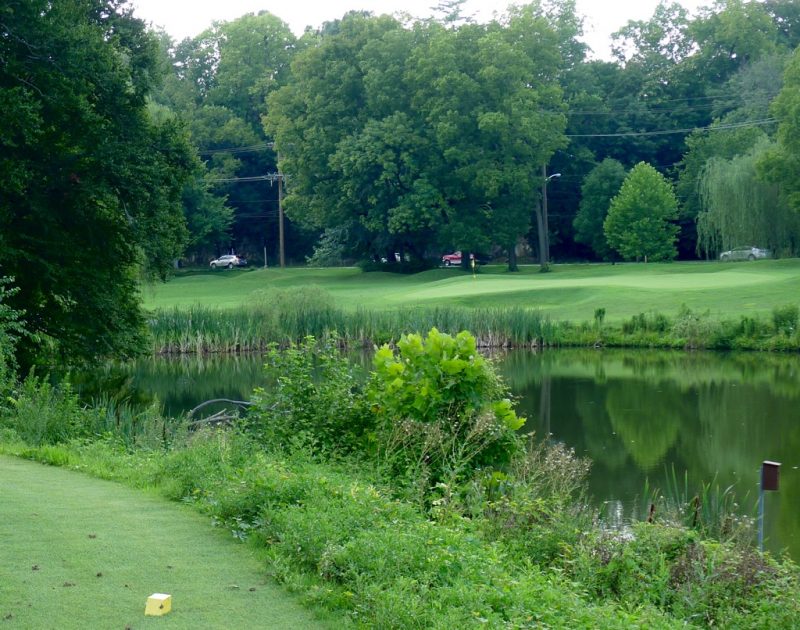 Think Ed and Dave as you tee it up at Hole #7. This is a very unique par 4 and the number one handicap hole. As I viewed this hole my mind, my vision, and the camera image became beclouded. Somehow we all found the landing area and thankfully did not have to play from the far right.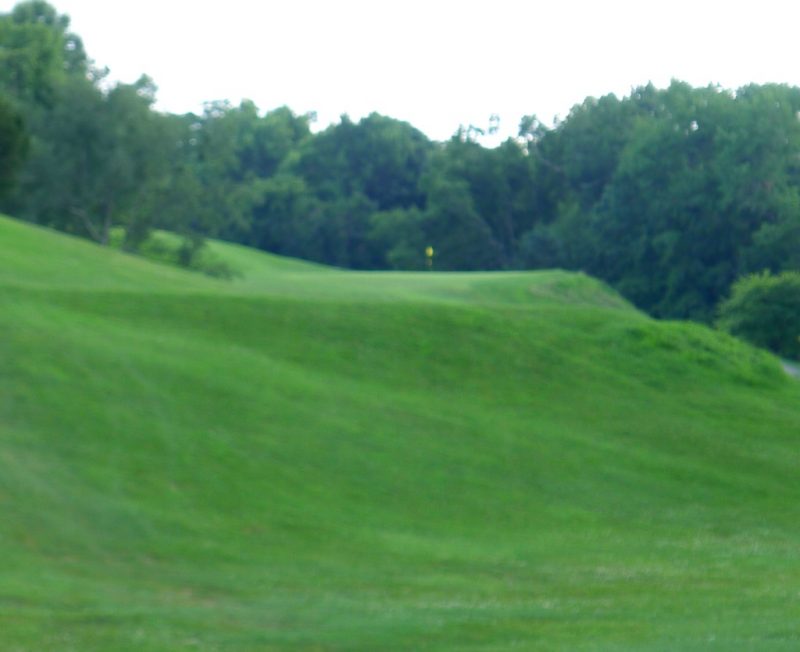 Hole #8 is a downhill (or is it uphill; or is it both) 198 yard par 3…think Ed quote. Hole #9 is a long, straight, and yes, tree-lined finishing hole.
Birdie:  Cherokee Golf Course is part of the Louisville Metro Parks Golf Course System and receives this rating solely on the design and the challenges it will pose all levels of golfers. The greens were in good shape but the fairways and tee boxes were all in need of maintenance and a good cut. The best part of the day? Of course it was spending time with four old friends and bogey golfers. So what do four geezers do after a tough day of 9-hole golf? – that is after a beer at the 19th hole (or is it the 10th hole).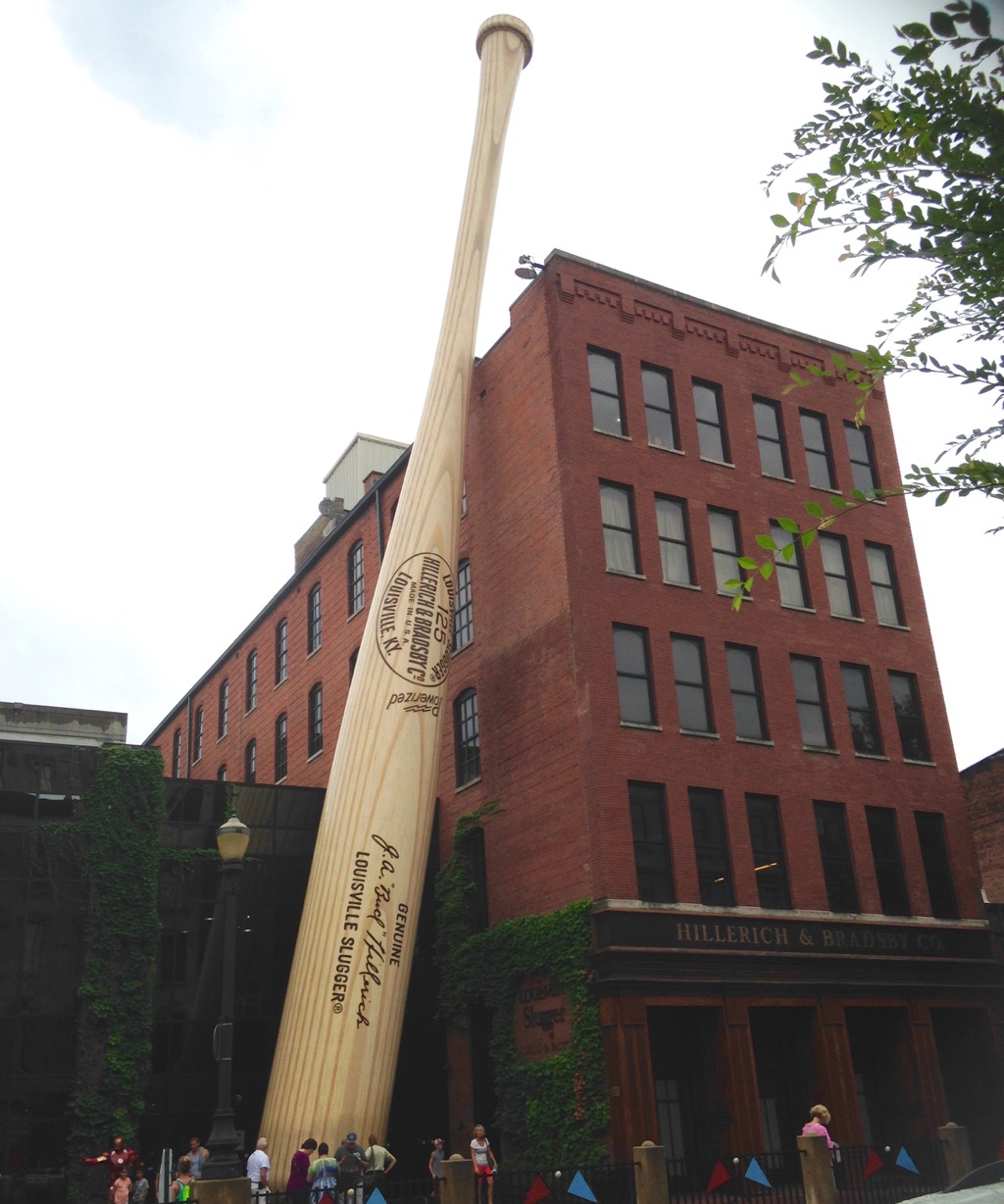 Today we decided to visit the Louisville Slugger Factory and Museum. If you are a baseball fan, I highly recommend the guided tour through the factory and a leisurely stroll through the museum. Since there was still time for another beer, we headed downtown to visit 4th Street Live which is the premier dining and entertainment destination in the city. A good day was had by all!
2501 Alexander Road, Louisville, KY 40204;  502-458-9450;  www.cherokeegc.com