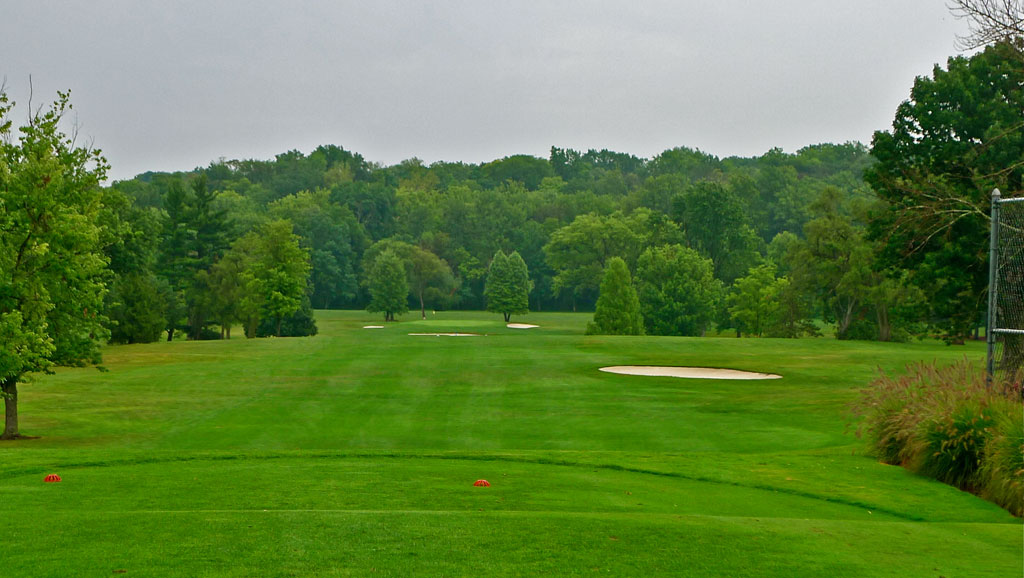 Swish, swish…swish, swish. This is not the sound I wanted to hear as I entered the parking lot of Cherry Ridge Golf Club. I sat in my car transfixed on the wipers as they brushed the beating rain from my windshield.
On this current journey, I was now one day away from Aurora, IL and the town in which I attended college. As the rain continued to fall, thoughts of the past drifted into my head. I believe it was 1970 and B.J. Thomas visited our campus for a concert. How appropriate at this moment that I would be singing to myself, "Raindrops keep falling on my head…"
"So I just did me some talkin' to the sun…" and it works every time. The clouds did not part immediately but the rain subsided as I tee'd off at Hole #1. I'm not sure why this relatively straight opening hole is the #1 handicap. It could be the fairway bunker; or the hidden dip in the fairway; or maybe the bunkers that are positioned left, right, and in front of the green. Hole #2 is a fun dogleg par 4 with an uphill approach to the green.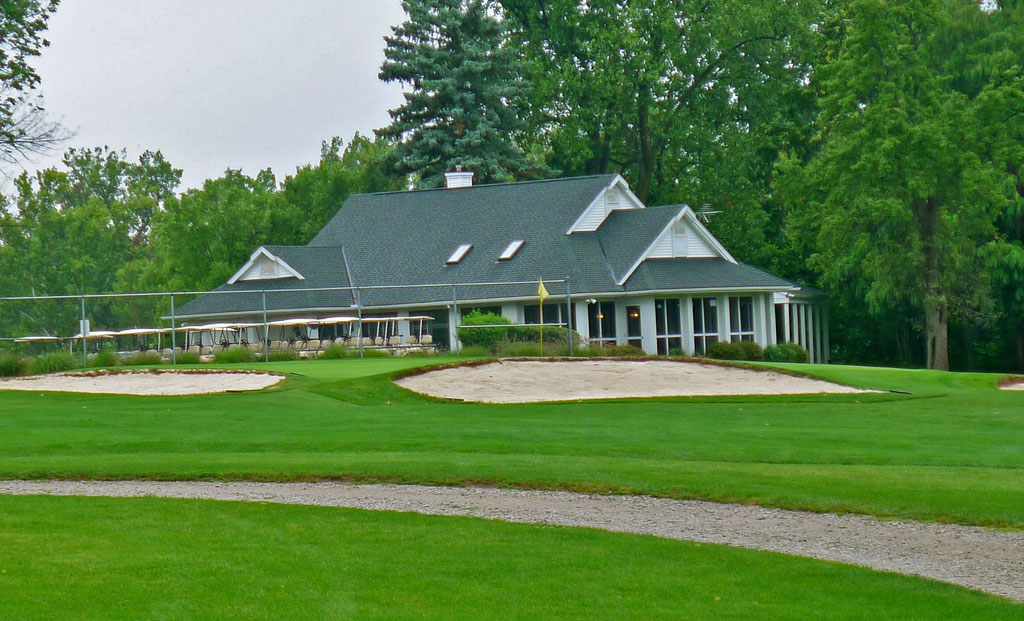 Hole #3 is a par 3 of only 116 yards. However it is a precise 116 yards as the green is surrounded by bunkers. Your birdie thoughts can easily turn to bogey or worse on the scorecard. Hole #4 is a challenging hole and my personal favorite. You walk down a wooden staircase to the tee box that is squeezed between a group of trees on the left and OB woods to the right. If you can shoot it through this gap, a large fairway and green awaits your shots.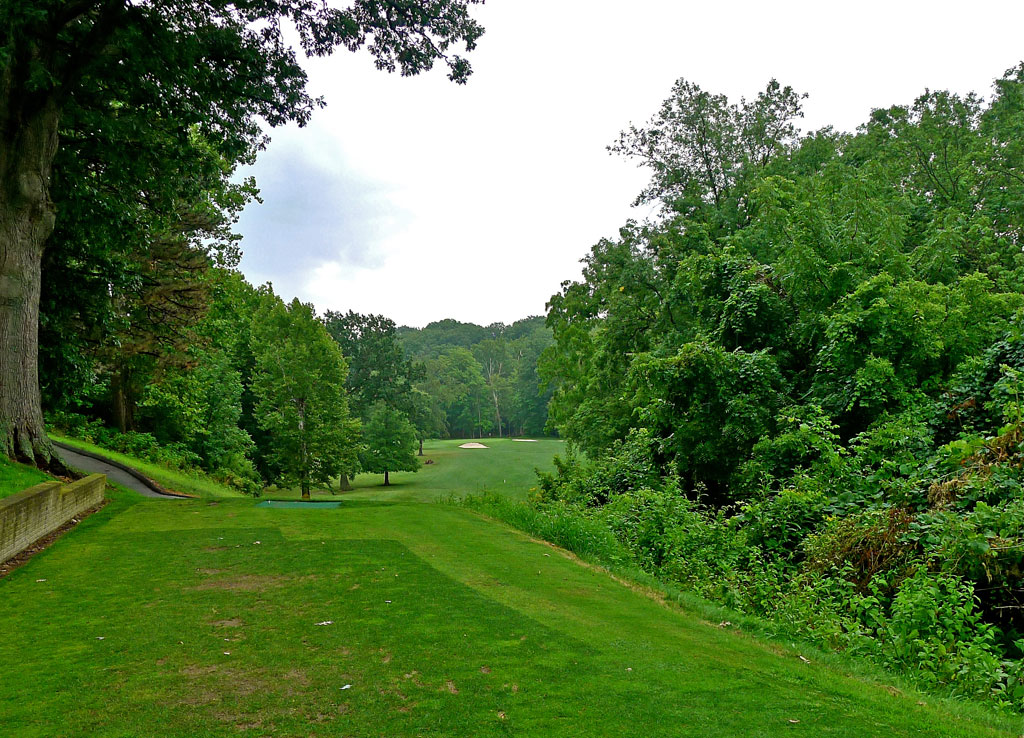 The par 3 fifth hole should not create any issues unless you slice your tee shot into the big tree on the right. From an elevated tee box, you get a good view of this 342 yard dogleg left sixth hole. Your tee shot needs to carry past the 150 yard stake for an open shot to the green. The left side of this hole is brutal with trees and high-walled bunkers.
Hole #7 introduces a new challenge to the right. Trees continue to be in play and now a creek meanders down the right side. The multi-tiered green will test your putting skills. I encountered a greenskeeper here and it felt as if I had stepped into a scene from Caddyshack. Luckily the rains had kept many golfers away as he took his time explaining that all the "greens have character". That is an accurate statement as the size, shape, and contours are all different and unique.
Hole #8 is the longest par 3 at 200 yards and it plays over the creek. Hole #9 is a dogleg left par 5 that requires using your course management skills to guide you home safely.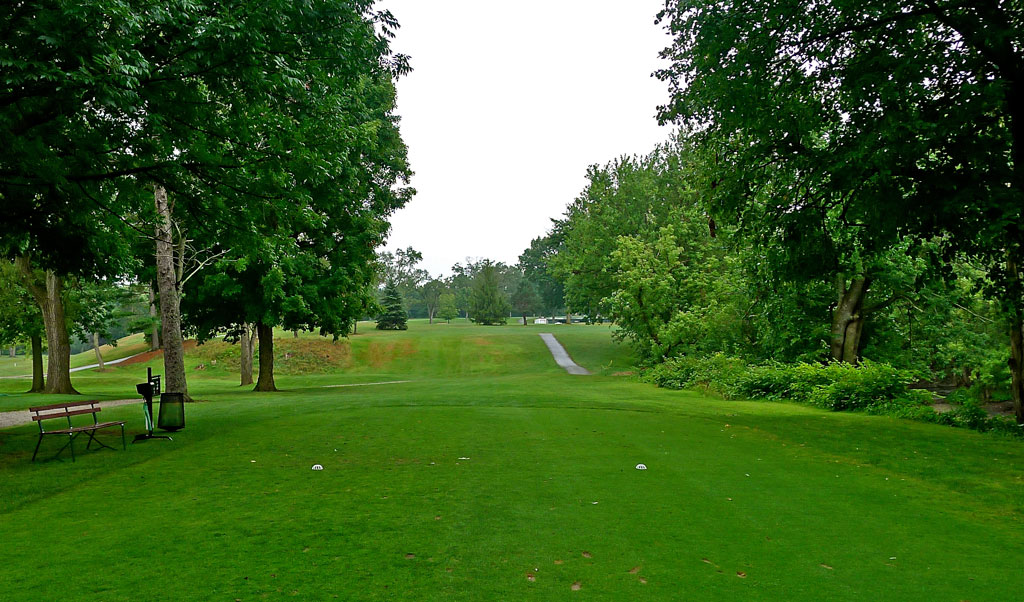 Ace:  I have never seen so many maintenance workers on a 9-hole course as I did today. They really care about their course and it showed. Cherry Ridge GC is part of a group that also owns the 36-hole Sweetbriar Golf Course and the Aqua Marine 9 in the Cleveland area. If those courses mirror this one, I know where I'm golfing next time traveling through Cleveland.
1211 West River Road, Elyria, OH 44035;  440-324-3713;  www.cherryridgegc.com