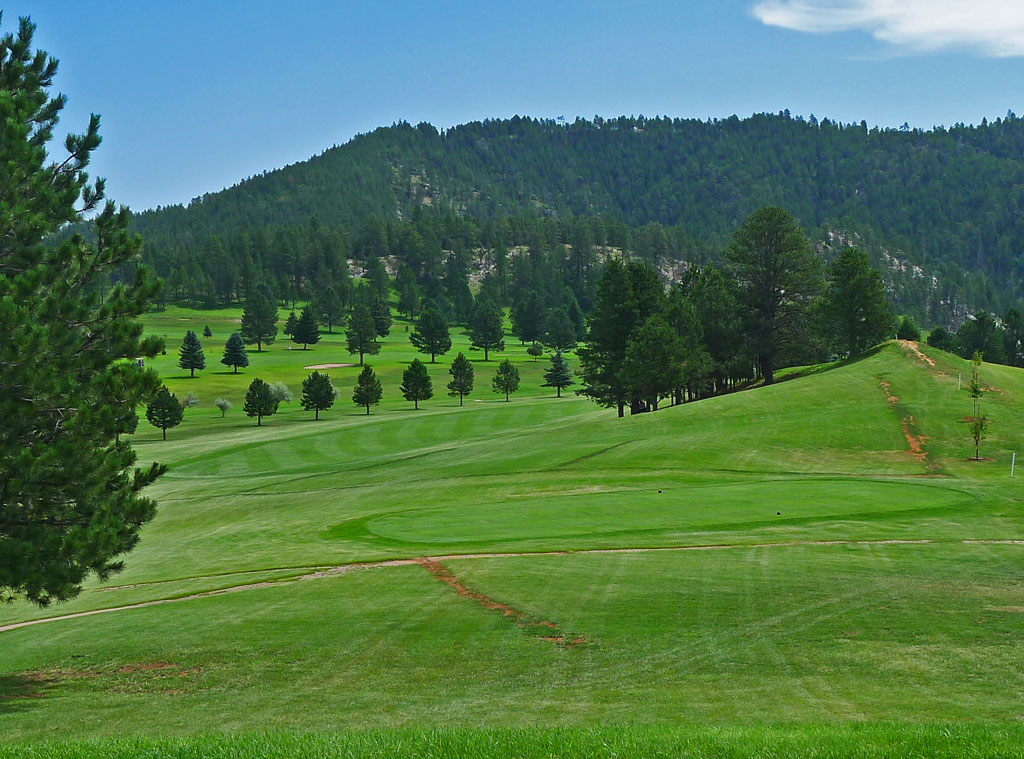 Motorcycles, drinking, carousing…and then more motorcycles, drinking, and carousing. This should be the motto for the Sturgis Chamber of Commerce. As I enter Sturgis along Highway 14A from Deadwood, I have to admit – I am a poser*.

However, that's okay because I'm here to golf and after playing Boulder Canyon Country Club, I want that motto to read motorcycles, drinking, carousing, and golfing.
The website states that tee times are required for play, but I walked right in, paid my $35 and walked right out to the first tee. You need to light the fire* quickly on hole #1 to guide your tee shot between the trees that line both sides of the fairway. The par 3 second looks easy at 140 yards until you have to hold the domed green. The long 525 yard par 5 third hole starts from an elevated tee box, continues with a tree-lined fairway and ends with a small aperture* to a creek-fronted green to the left.
Make sure to Goggle the Horizon* at hole #4 because you are aiming for a blind fairway with out-of-bounds on both sides. At the short par 4 fifth it's time to bring out the B.F.H.* to drive the green. Roger Flannel* is an accurate description of the par 3 sixth.
Without two opening strong shots at number seven, you will be casing it*, struggling to make par at this dogleg left par 5. Number eight is trick* and a hairpin turn* makes it a difficult hole when playing for the first time.  You have no idea exactly where the green is located. The tee marker at #9 will guide you to your next stop (picture below).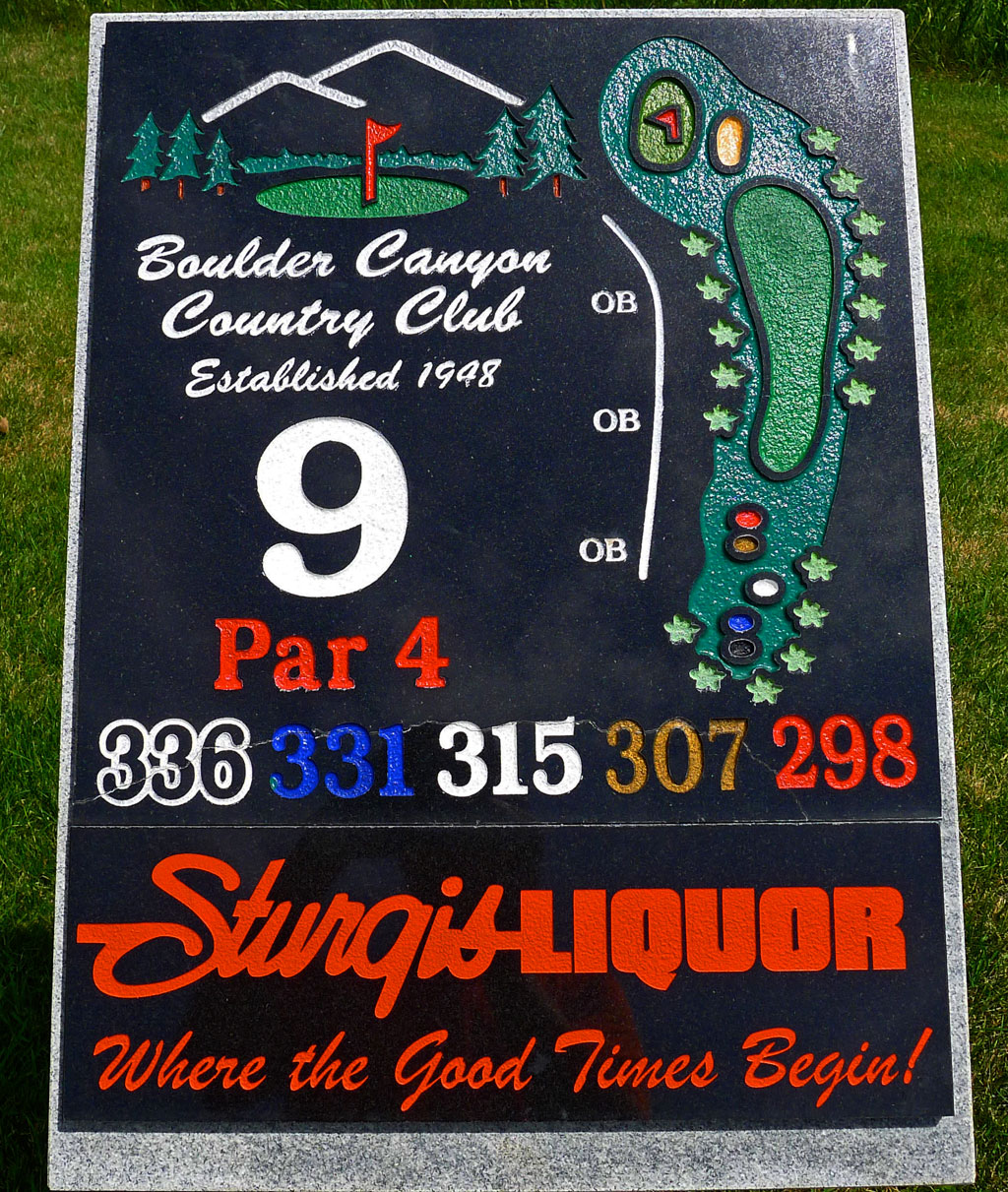 Ace:  Another excellent course to play when visiting the Black Hills. The par 4's are the strength of this course. The Comfort Inn in Deadwood is a good choice for a family as the rate was reasonable and on the premises were slots, arcade, miniature golf, bumper boats and go-karts.
*Motorcycle Terminology Glossery
Poser: pretend biker

Light the Fire: start the engine; get it started
Aperture: an opening
Goggle the Horizon: keep an eye out or be careful
B.F.H.: Big F…Hammer
Roger Flannel: dull; boring
Casing it: coming up short
Trick: cool
Hairpin Turn: turn that gets progressively tighter as it bends
Highway 14A (between Sturgis & Deadwood), Sturgis, SD 57785;  605-347-5108;  www.bouldercanyoncountryclub.com