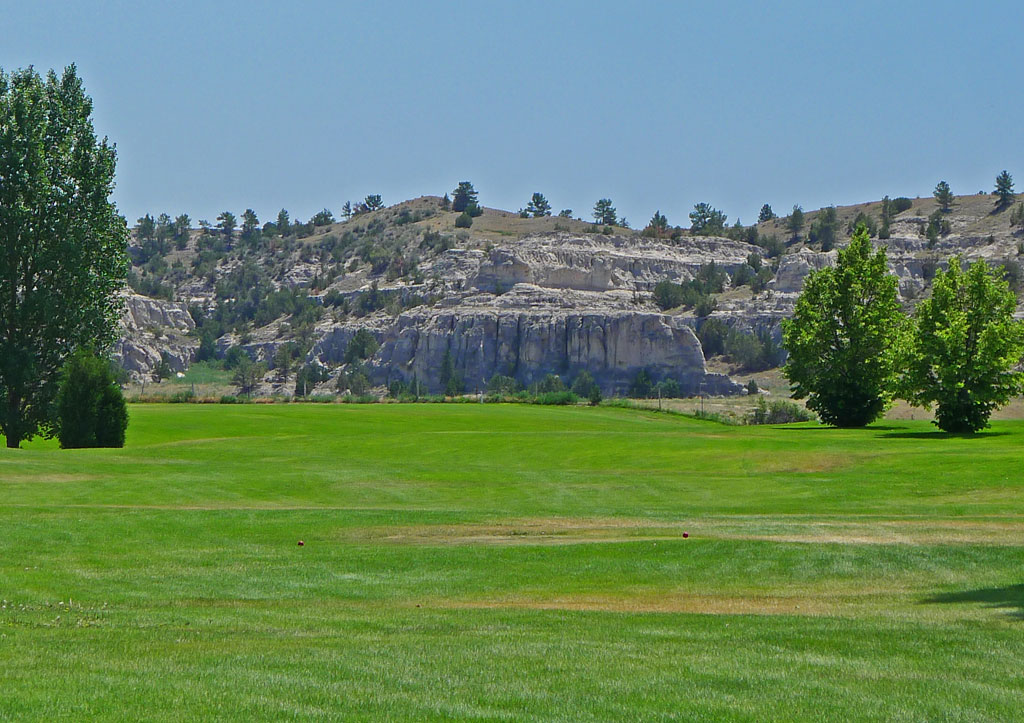 Beware of rattlesnakes and do you have insect repellent? This is how I was greeted as I paid my $20 to play Trail Ruts Golf Course. Glad it was only going to be a 9-hole day. I was attacked by  a swarm of mosquitoes at Hole #1 – first order of business was to spray myself down with Off. 
I was too busy fighting them off for the first four holes to pay much attention to the course. I think all the holes were straight with rock-hard bunkers and greens that were in terrible shape. All I could think about was that I'm going to be camping here tonight in this mosquito breeding ground. Sounds appealing, doesn't it?
Actually my fortunes improved starting at #5. Mosquitoes disappeared; there is a hole with a dogleg; and a piece of history intersects with this hole. Holes six and seven are back-to-back par 3's with a creek to carry – one uphill, one downhill.
Number eight is The Watering Hole and you can guess why. It can be confusing when trying to decide where to hit your tee shot. The green is hidden behind the trees and all you see is the tee box for #9. For the first time player, an iron shot is the best choice to secure your par.
Bogey:  The first four holes and the greens give it this rating. If the greens come back and the mosquitoes go away, I could see this being a Par experience. The scorecard states, "One day west of Ft. Laramie the thousands of emigrants that traveled the Oregon Trail camped near the Platte River, perhaps, on the land that is now Trail Ruts Golf Course. Between 1843 and 1869, 400,000 travelers came west over this famous trail. The ruts remain very visible on holes 1, 4, and 5."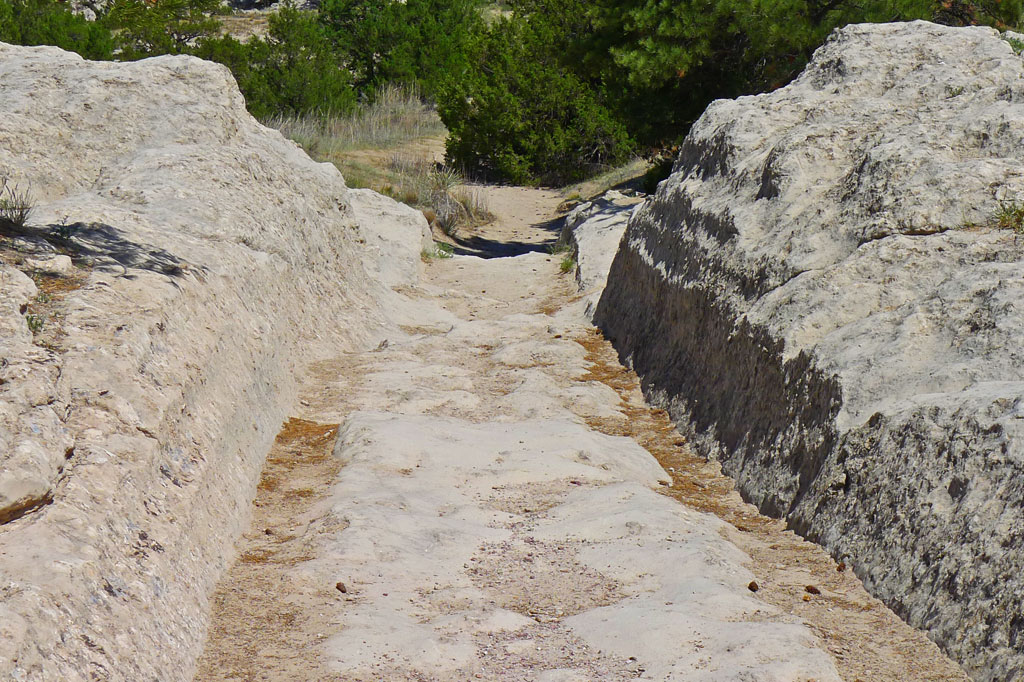 This is not a destination course but not a bad choice for a family camping in the area. The Oregon Trail ruts are an interesting part of history and worth a visit. However, the biggest decision I had to make all day was should I eat at Crazy Tony's or Bunny's. Which do you think I chose?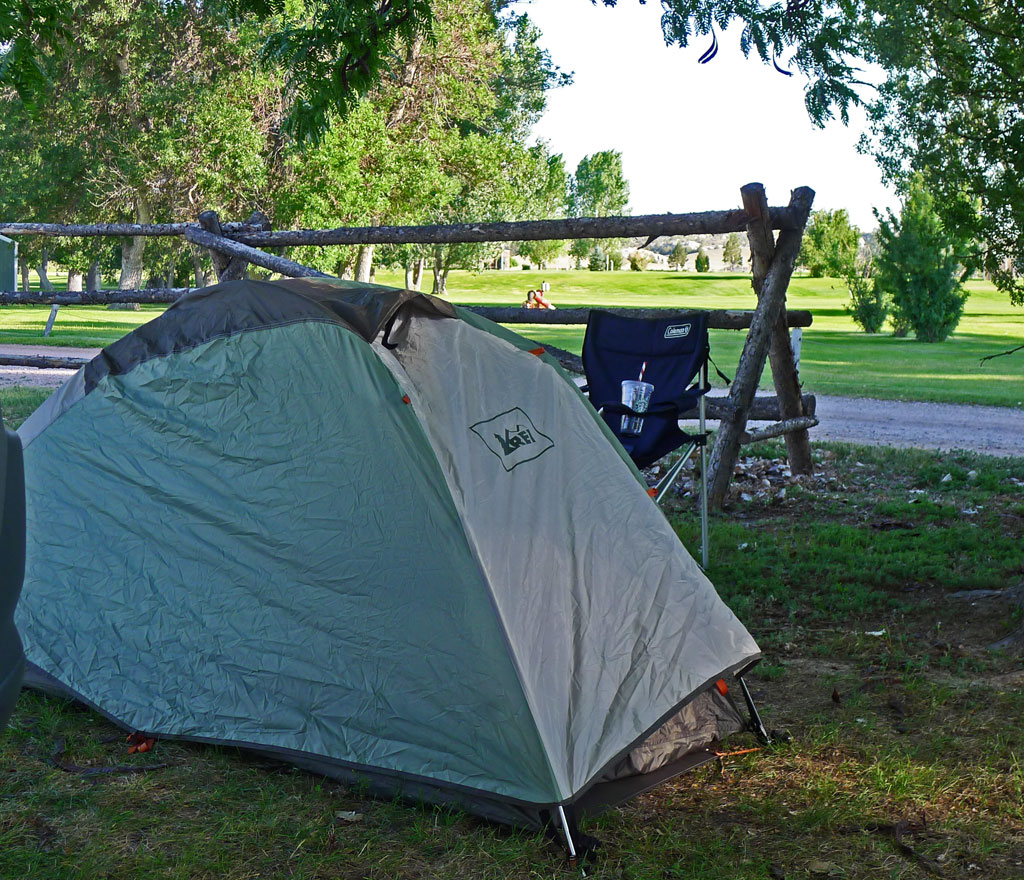 100 South Guernsey Rd., Guernsey, WY 82214;  307-836-2255;  www.campandgolf.com