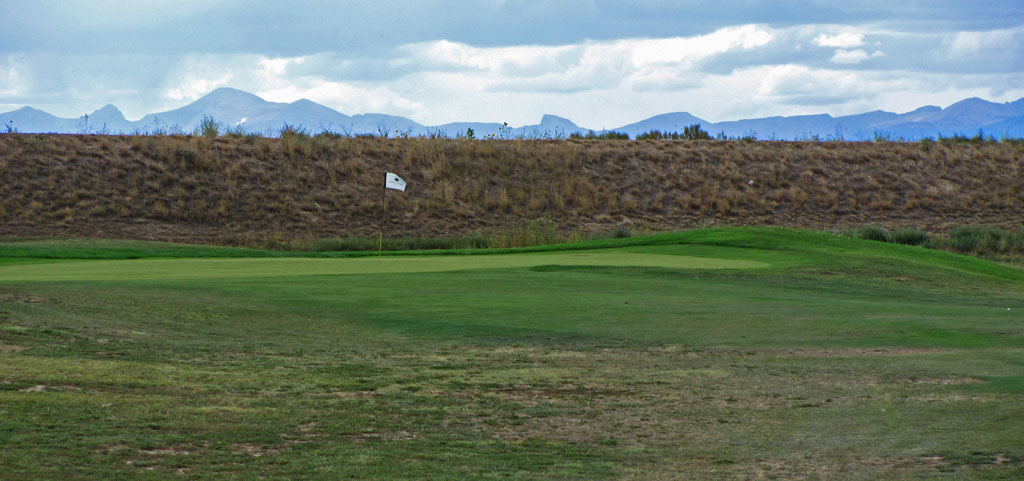 This golf writer is a pretty sharp fellow. Bella Rosa Golf Course is one of the closest 9-hole (par 35) facilities to my home and I had never heard of it. Like I said – sharp!
Accuracy and lofted clubs are needed as six holes have water to navigate. Hole #1 – you're immediately tested with a par 3 that needs to carry the reed-choked creek. Hole #2 – the same creek crosses the fairway, so a strategic lay-up is needed. Hole #3 – the only par 5 has water to clear (again).  Make sure to play down the right side. Hole #4 – see #2 (and water lurks to left of green).
Hole #5 – don't bring out your snap hook here – out of bounds is close on the left. Hole #6 – easy par 3 with a great view of the mountains. Keep the camera ready. Hole #7 – ditto (except par 4). Hole #8 – visually challenging hole from the tee box. Where to land? What to hit? Is there a fairway out there? Does not look anything like the scorecard layout. You're on your own here. Hole #9 – the number one handicap that gets dicey as you approach the green – OB left; water right.
Par:  Bella Rosa reminds me of an article in which I was mentioned many, many years ago. During a soccer game recap, I was said to have played my usual steady game. My teammates interpreted that to mean I never played an "A" game or a "F" game – always a "C" (which became my nickname). Nothing great or bad about Bella Rosa – just a family friendly good solid "C" track.
5830 Weld County Rd. #20, Frederick, CO 80504;  303-678-2940;  www.bellarosagolf.com