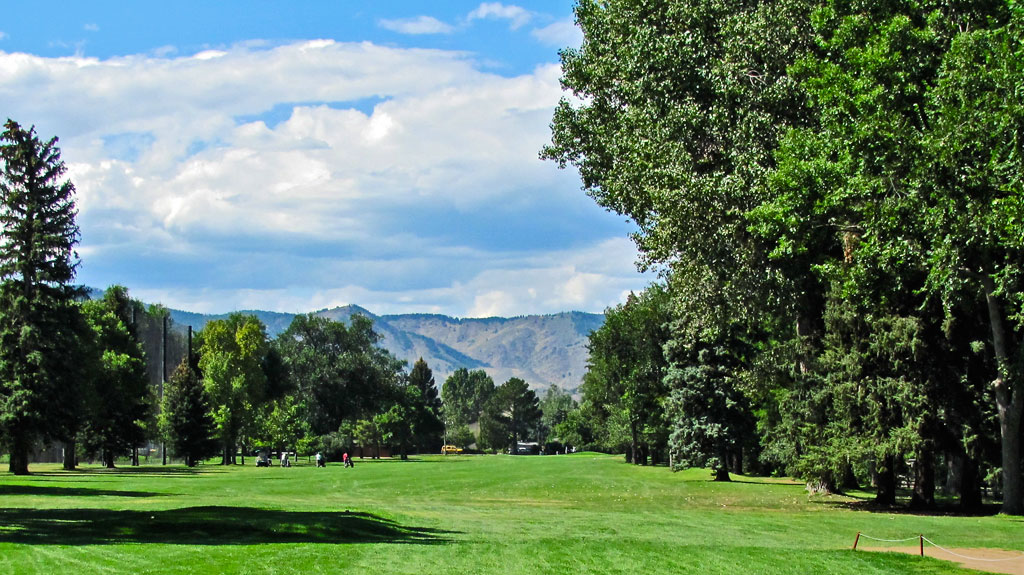 There is an old song by Louis Prima, "Yes, we have no bananas, we have no bananas today". You need to be using this song as your swing thought for the day. The reason? If you bring your slice to Hole #1, you will be playing from the baseball fields; Hole #3, from the maintenance yard; Hole #4, from the cemetery; Holes #5 & #6, from the street or someone's front yard. Bottom line – don't bring your banana slice to City Park Nine.
This tree-lined, mature course is fun to play, that is, unless you slice the ball. Remember, your swing thought. The first two holes will help to build your confidence at the start of the round. Hole #3 is a short (268 yard) dogleg left par 4. If you think you can drive the green, you need to read the sign posted by the tee box. It reads, Left of the white stakes is out of bounds – Do not hit tee shot at #3 green!" 
Over the years I have met many ex-Ft. Collins residents on the par 5 fourth hole. You will play to a large but silent gallery down the entire length of the right fairway. This stone-like crowd is very respectful of your game, so when you venture among them, please reciprocate.
Be careful with all your shots on Holes #5 & #6. Even though the fairways are wide and screens help to protect unsuspecting motorists, I have seen many a ball go bouncing down the street (please note that none of those have ever come from one of my clubs). Hole #6 looks benign but there is a ditch in front of the green that will cobble up any short approach. Keep your tee shot right for the best approach on the dogleg left 7th Hole. Hole #8 is a tricky par 4 – trees and a creek make for a difficult approach from the left side.
If you are on the driving range beware of the tee shots coming from the long par 3, 9th Hole. There is no protection from hooked shots coming in from about 210 yards.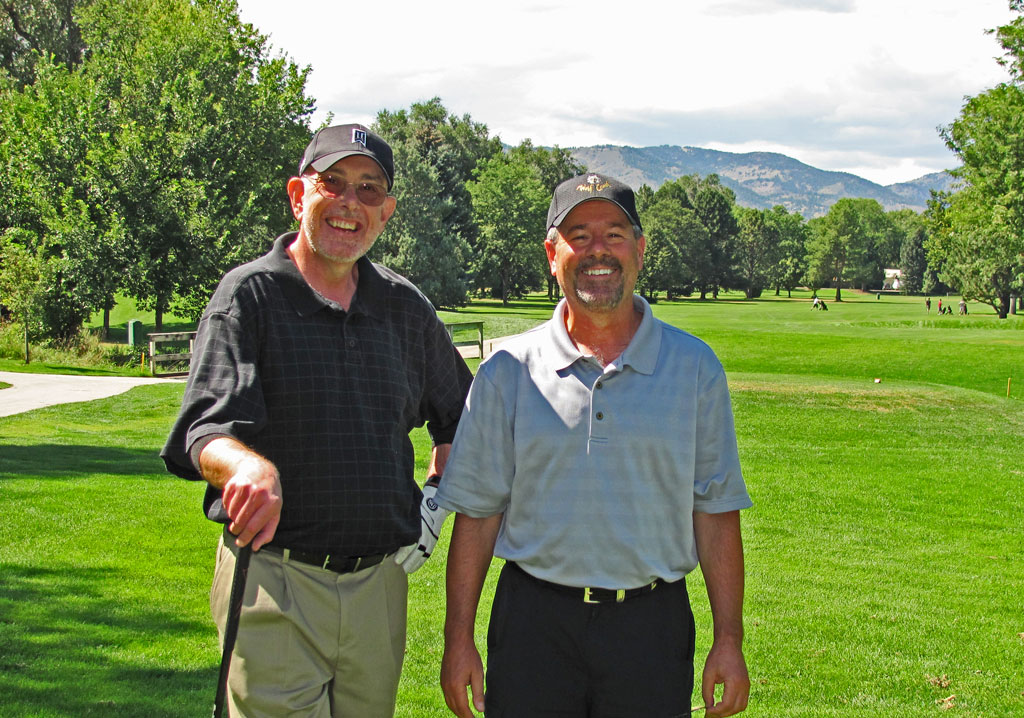 Birdie: No bananas allowed for a great experience. If you were wondering, the silent stone-like crowd along the 4th hole are all those former Fort Collins residents buried in the aforementioned cemetery. Thirsty after your round? Need a beer? Please feel free to stop by one of my many in-laws living in the area. Or better yet, Ft. Collins has a thriving downtown area where you can choose between Coopersmith's Pub & Brewery, New Belgium Brewery or Equinox Brewery. Ft. Collins is also home to the Colorado State University Rams.
One last bit of information – If you decide to visit Ft. Collins, you may never want to leave. I speak from experience as I visited 40 years ago and forgot to leave. Best thing that ever happened as I met Karen and we lived happily ever after!
411 South Bryan Ave., Ft. Collins, CO 80521;  970-221-6650;  www.fcgov.com/golf