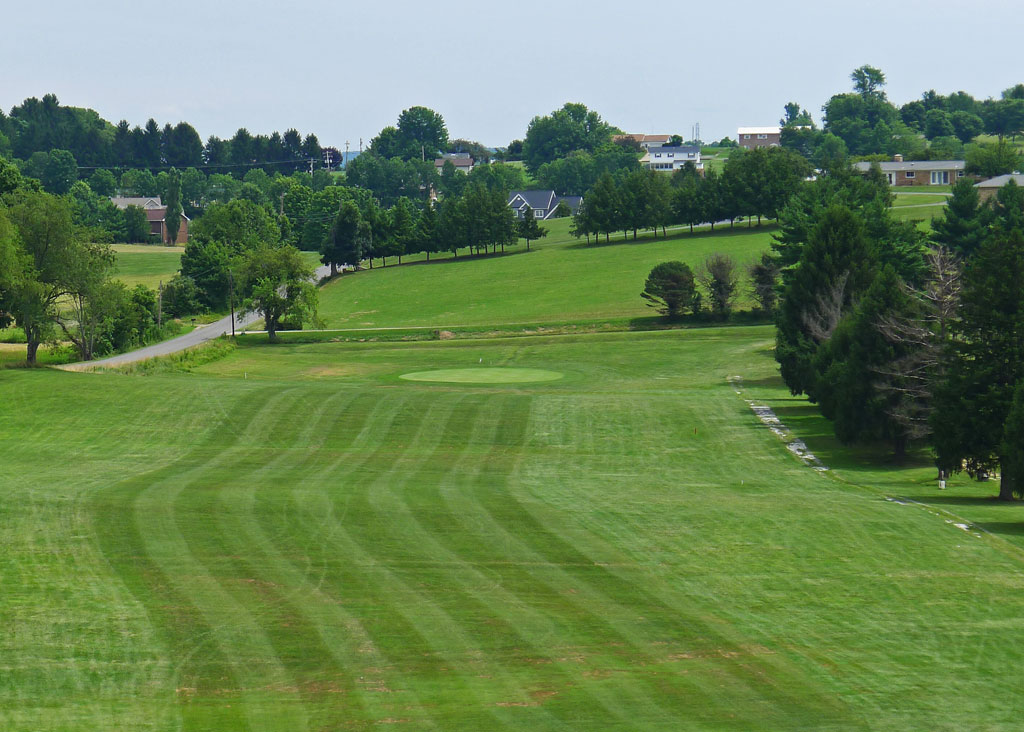 Two local golfers stated that Apple Valley Country Club is wide-open and very long. This 9-hole track measures 3561 yards from the blue tees and plays to a par of 38. Everything is wide except…the road leading to the course.
If you are traveling north on I-79, don't trust your GPS to get you there safely. It directs you through small one lane roads that only the locals know how to navigate (or drivers smarter than me). The ditches on both sides are cleverly camouflaged with weeds, so the novice West Virginia driver thinks there is enough room for two cars to pass – oops!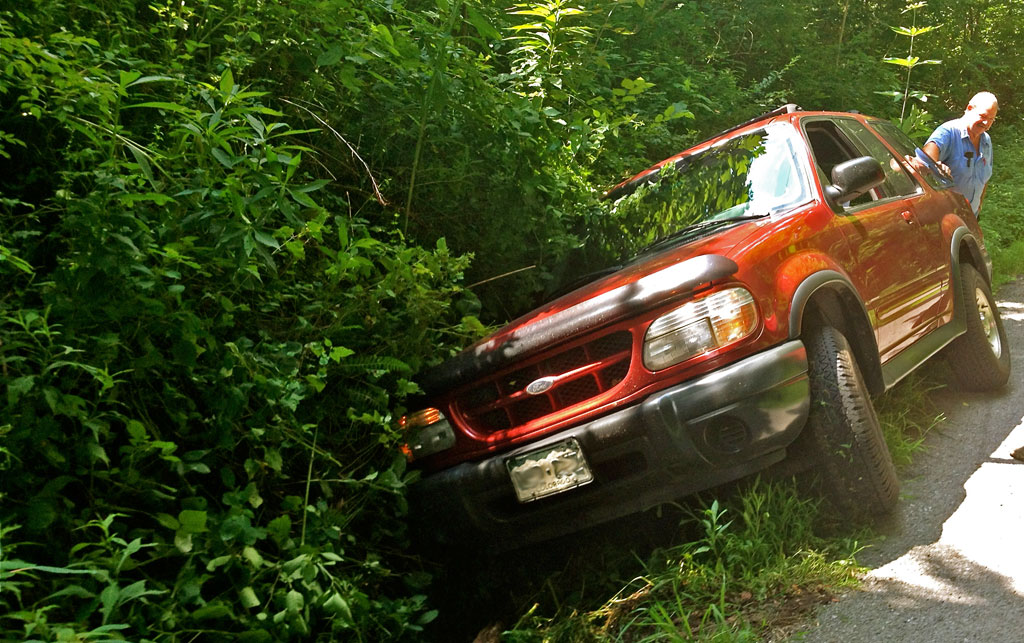 After spending two hours getting the car pulled out of the ditch (Ed was trapped in the passenger side), we proceeded to the first tee and continued our journey.
Standing high above the first fairway, you understand what the local players were describing – long and wide. Don't worry about the blind tee shot at Hole #2, repeat after me – wide open. Enjoy the ride through the woods from #2 to #3. Your best approach angle at Hole #3 is down the left side as trees block the right side of the fairway.
After you make your par at the uphill (and I mean uphill) par 3 fourth hole, you will need to pull out your best fade at Hole #5. This is a long dogleg right with tree trouble down the right side and a green tucked in the woods. It is a visually pleasing hole with many mature trees, but beware of the adjacent sixth hole if you have a tendency to slice your tee shots.
Hole #6 is a big roundhouse dogleg left and do I dare say…wide open. The seventh fairway slopes to the left, so all you "slicers" should score well here. Hole #8 is a long par 5, the #1 handicap hole and a rollercoaster ride. The finishing hole is a disappointing short par 3.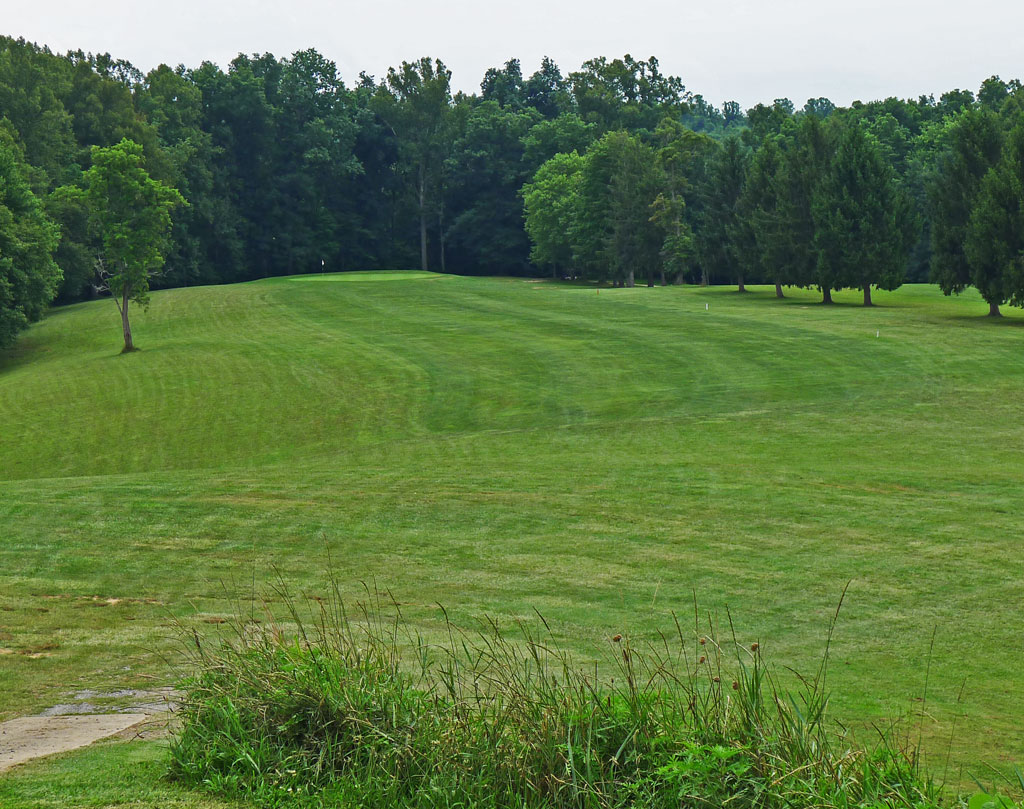 Par:  Was Apple Valley Country Club worth the $144 I paid to play 9 holes? The course is easily accessed off I-79 if you take the Rt. 250 exit which will guide you along a safer and more cost effective route. The real cost was $19 w/cart – hopefully you will not have to pay the $125 towing fee! I would like to thank Raymond (the driver of the truck I tried to avoid), who was very friendly and helpful in contacting Hawkins Towing so a couple of golfers far from home could continue to enjoy their journey across this wonderful country.
Apple Valley Road, Fairmont, WV 26554;  304-363-9551