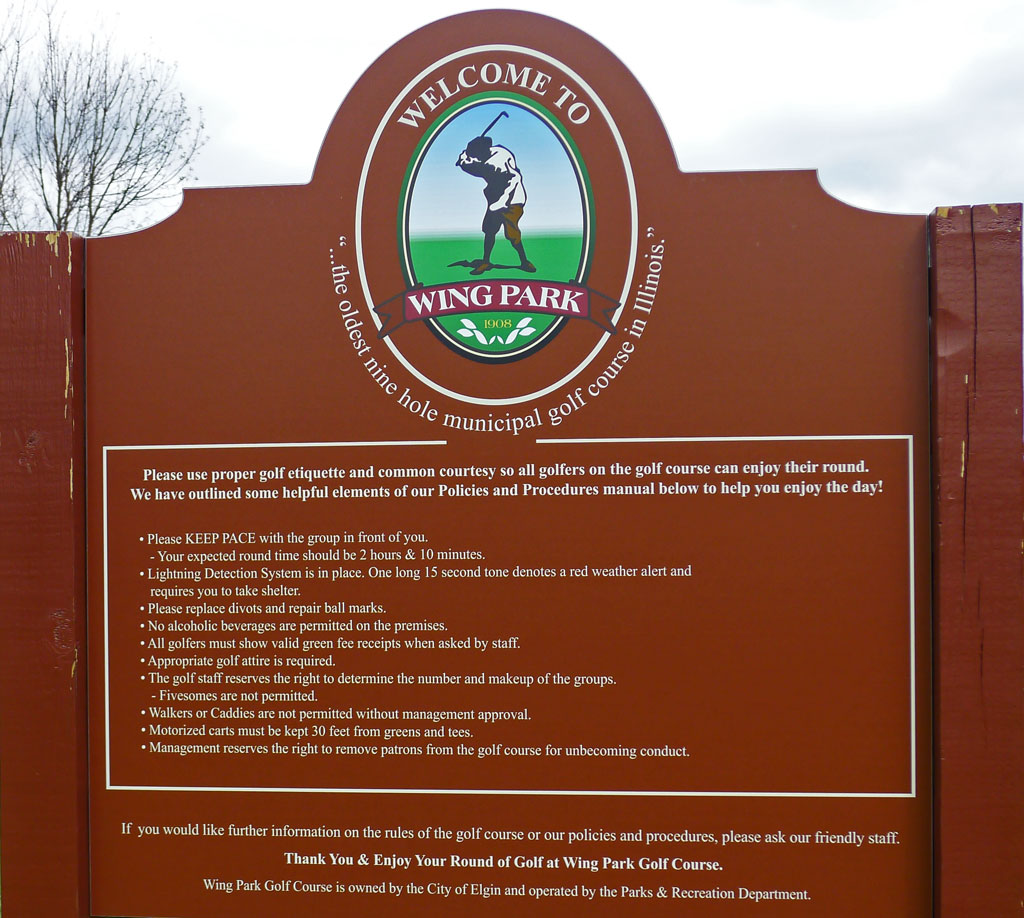 I have a strong dislike for Elgin that has been lingering for over 40 years. Now that I finally have that off my chest, let's discuss something that may change my mind – Wing Park Golf Club.
Hole #1 is a par 5 with a slight dogleg to the left. This wide-open hole allows you to ease into your round and offers a good birdie opportunity. It is prudent for your approach shot to be short rather than long at Hole #2. Landing in the bunker behind the green is only asking for trouble.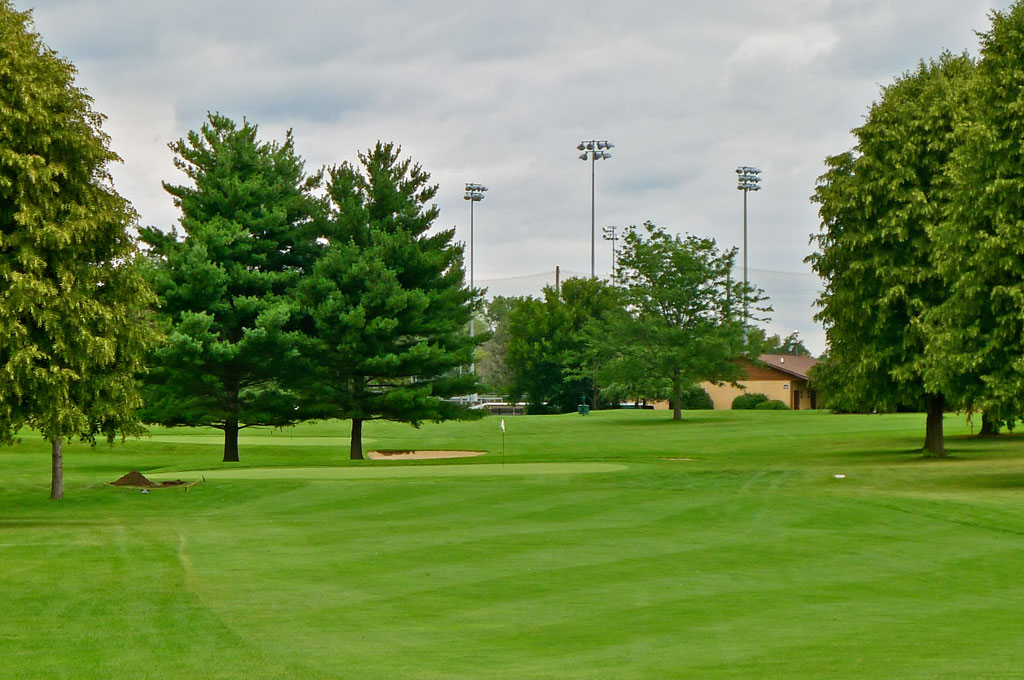 Hole #3 is a straight, scoring hole, unless your slice finds the trees to the right! The round continues with its fourth straight par 4 at Hole #4. Trying to find the small green while avoiding the small bunker did not result in a small number for me today. You'll find the first par 3 at Hole #5. Narrow bunkers guard both the left and right sides of this green.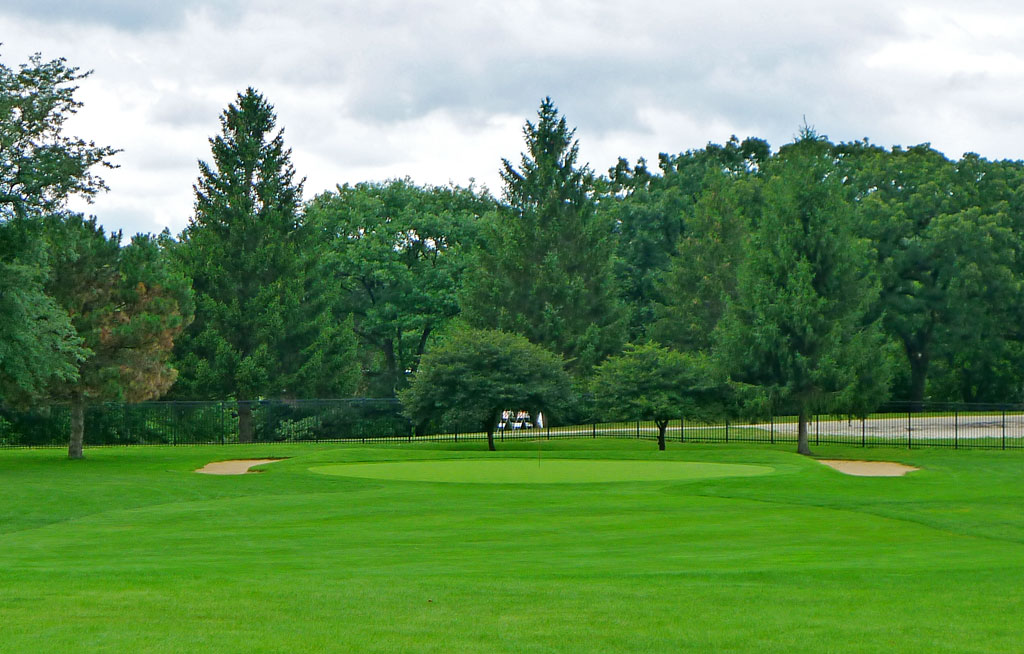 If you enjoy a course with straight lines and everything in front of you, the first five holes at Wing Park Golf Club are just what you are seeking. The fairways were in great shape this day but the greens were lacking. However, with my putting stroke this probably was of no consequence to my final score.
So now we come to Hole #6 and it is, well…not straight. And then we have our first encounter with water, which can snare a good drive…and then we have trees to the right..and then I still can't see the green after my second shot (I know it is up there somewhere to the right). This number one handicap is a very crooked hole. Standing at Hole #7, we are back to the straight and narrow. That same pond that may have captured your ball on the last hole, may come into play down the left side of the fairway. Hole #8 is, you guessed it, a straight 433 yard par 4. This hole is a great representation of the entire course that is dotted with large mature trees. The fairways may be straight, but tree-trouble is lurking everywhere.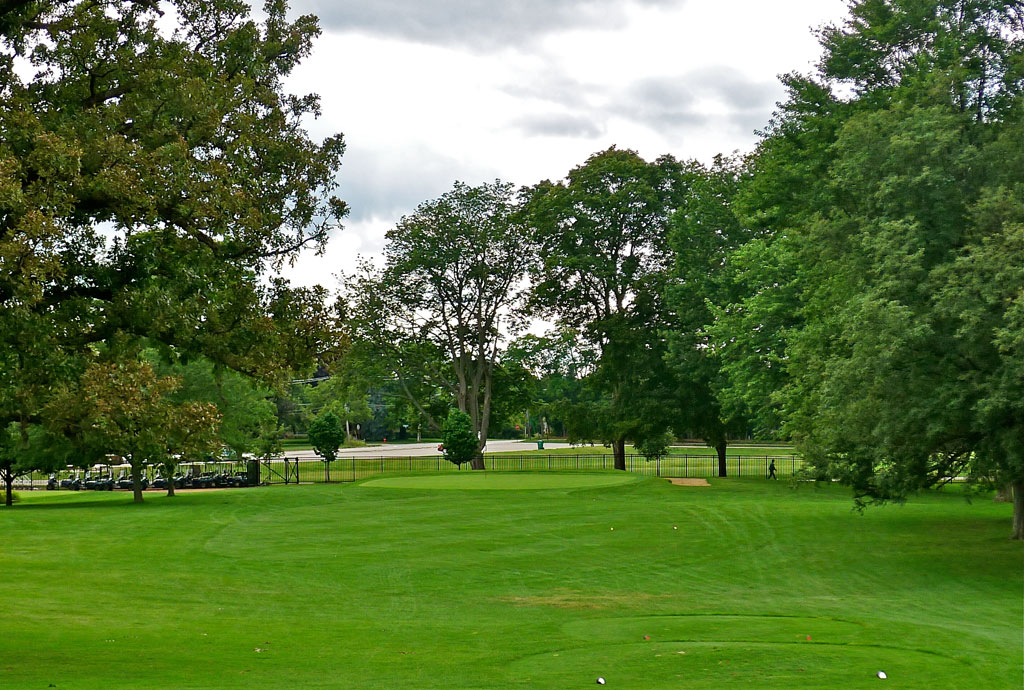 The finishing ninth hole is a 149 yard par 3. Should be an easy way to finish the round…correct? Somehow I found the tree and bunker to the right of the green with one precise shot. Miraculously I was able to get "up and down" for my par.
Birdie:  So it's not Elgin I have an issue with – it's Judson University in Elgin. During my college years at Aurora University, Judson was a hated rival. There were many heated battles on the soccer field and baseball diamond. Do you think it is time to let it go? Thanks to Wing Park Golf Club and old age it is time to give Elgin the thumbs up!
1000 Wing Street, Elgin, IL 60123;  847-931-5952