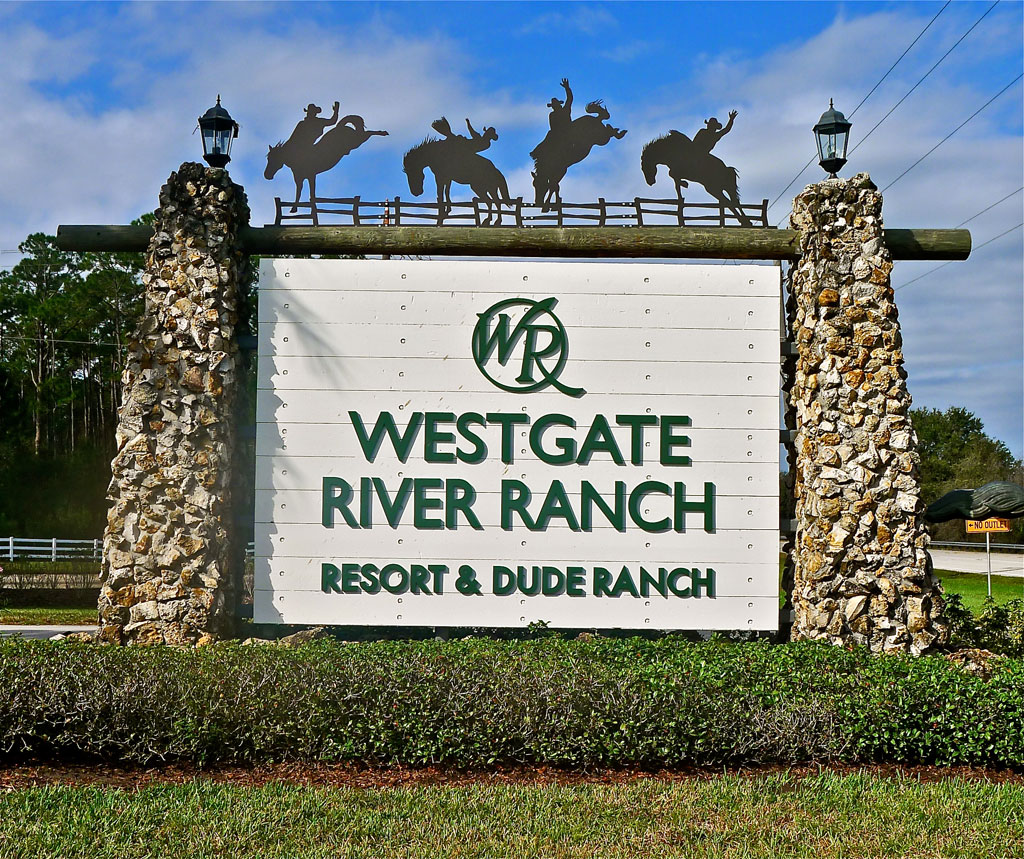 Dude Ranch in the middle of Florida? Being from Colorado, this I need to see. It's just northwest of Yeehaw Junction. Really – Yeehaw Junction? Westgate River Ranch is about one hour south of Orlando. However, I was coming from Cocoa Beach and it took me about two hours to go the 50+ miles to get there – but I did get to pass through Yeehaw Junction. I won't bore you here but the website has a great explanation of the history of "Old Florida" and the birthplace of the American Cowboy. You learn something new everyday.
I was disappointed in the fact that for a Thursday during "high season" not much was going on at the ranch. The pro shop was closed, so I had to pay my $32 for all day play at the main lodge – I was not offered a 9-hole rate. The par 36 layout is one of the many activities "offered" at this resort (I'll explain later). The fairways and greens are rough but it is a nice layout that can challenge all levels of play.
Refer to your scorecard for the correct visual look at the dogleg left Hole #1. Studying the tee box marker, the hole was inverted and just confused me (but that's not saying much). Hole #3 is a challenging 375 yard par 4 with water and bunker trouble. At the par 3 fifth hole, there is sand trouble all around. I did not want to mess with it so I just hit my tee shot to a foot and walked away with my birdie.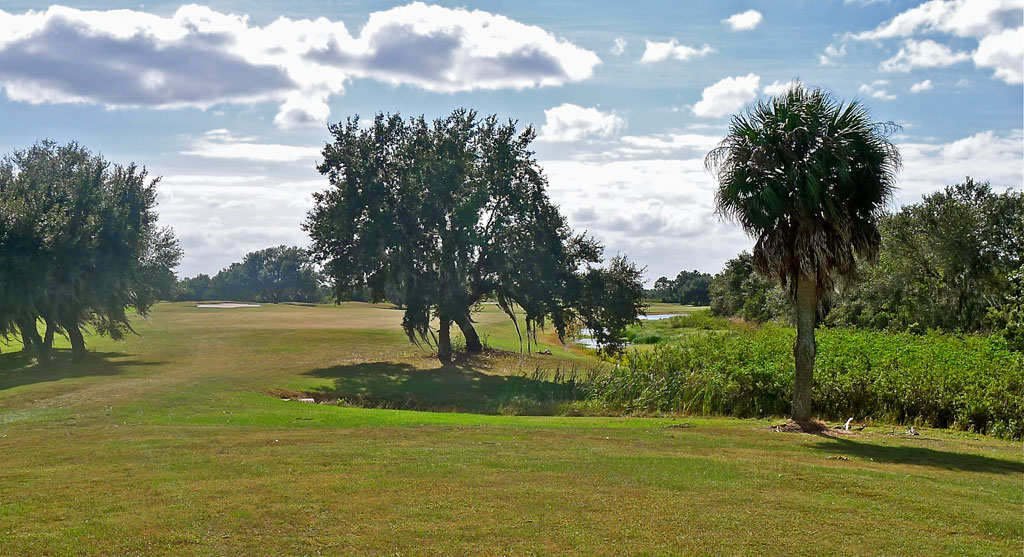 Hole #6 is a 530 yard par 5 with water down the entire right side. If it doesn't drown you there, your approach shot to the elevated green needs to carry more water that crosses the fairway. And this is the #2 handicap? Water presents itself prominently again down the fairways of the final two holes.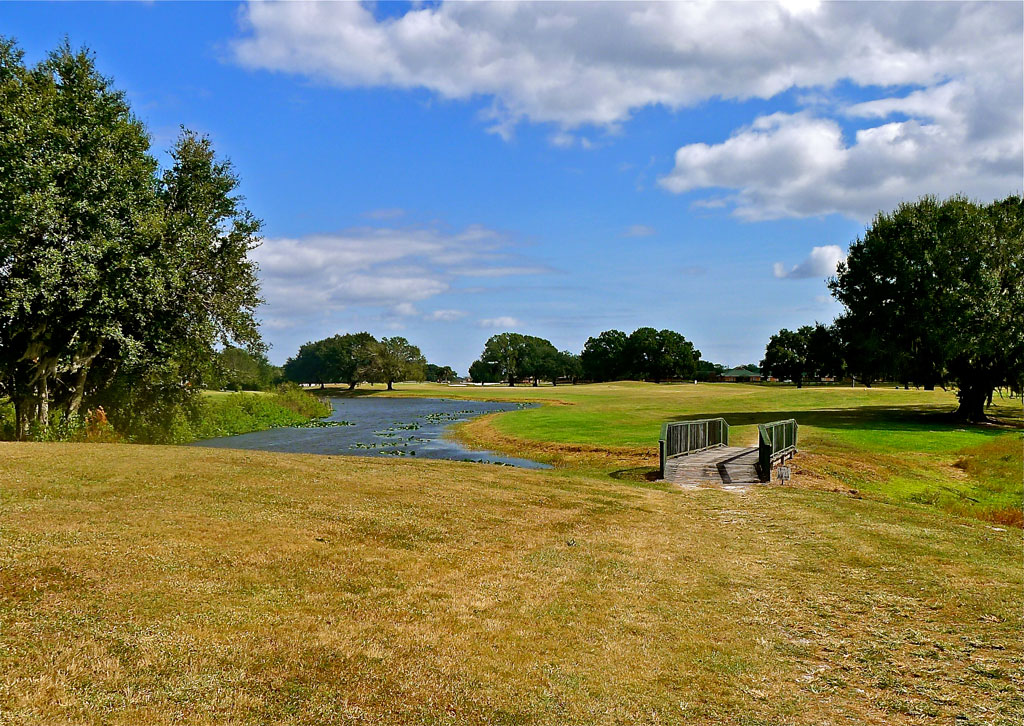 Ace (resort): Par (golf):  I am more disappointed in myself than Westgate River Ranch Resort.  After reading their brochures more closely, I found that most of the offered activities are available Friday night through Sunday. If you are interested in the following activities Monday through Thursday, you can call ahead and schedule appointments. My plan was golf in the morning, airboat ride in the afternoon (maybe next time). This facility would be a great weekend escape because there is so much to do. Some of the activities include: rodeo, horseback riding, airboat rides, archery range, fishing, full-service marina, mechanical bull, mini golf, pony rides, rock wall, swamp buggy rides, trap & skeet shooting, and zip line. I would not go out of my way to only play this 9-hole course but as part of fun weekend with the family, it's hard to beat a dude ranch in Florida.
3200 River Ranch Blvd., River Ranch , FL 33867;  863-692-1321; www.westgateresorts.com