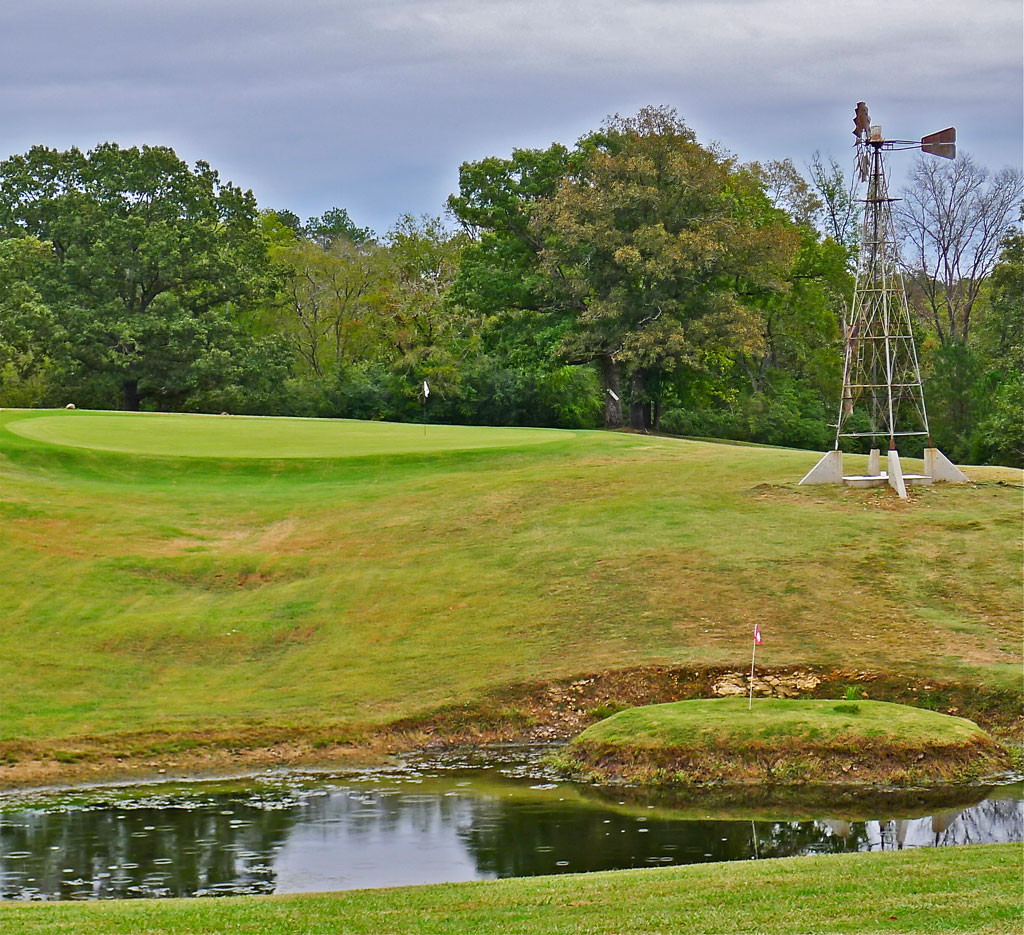 "This is a working man's golf course" (as quoted by Gerald at Lakeside Country Golf Course). Gerald, my friend, you get it – that what this blog is about. In the 1960's the Wilson family decided that they were not going to pay the high price of private club golf, so Mr. Wilson decided to build a course everyone could play. Well done sir!
Another 9-hole course (not to be confused with Lakeview Golf Course) nestled between Lakes Catherine and Hamilton. Hole #1 = #1 handicap (and it's a par 3). Enjoy the scenic drive to Hole #2 before you tee off from the woods and over Lake Leola to the uphill crowned green. A windmill and two greens await you at the par 3 third hole – but this is no putt-putt hole.
At Hole #6 I could hear Yogi Berra saying, "this hole is deja vu all over again." Holes #5 and #6 are par 5's of the same length that parallel each other with woods on their left. There is a breather at the uphill (again) par 3 seventh before you try to circumnavigate Lake Idabel at the short par 4 eighth. A blind tee shot greets you at Hole #9 but blast away – it's open out there.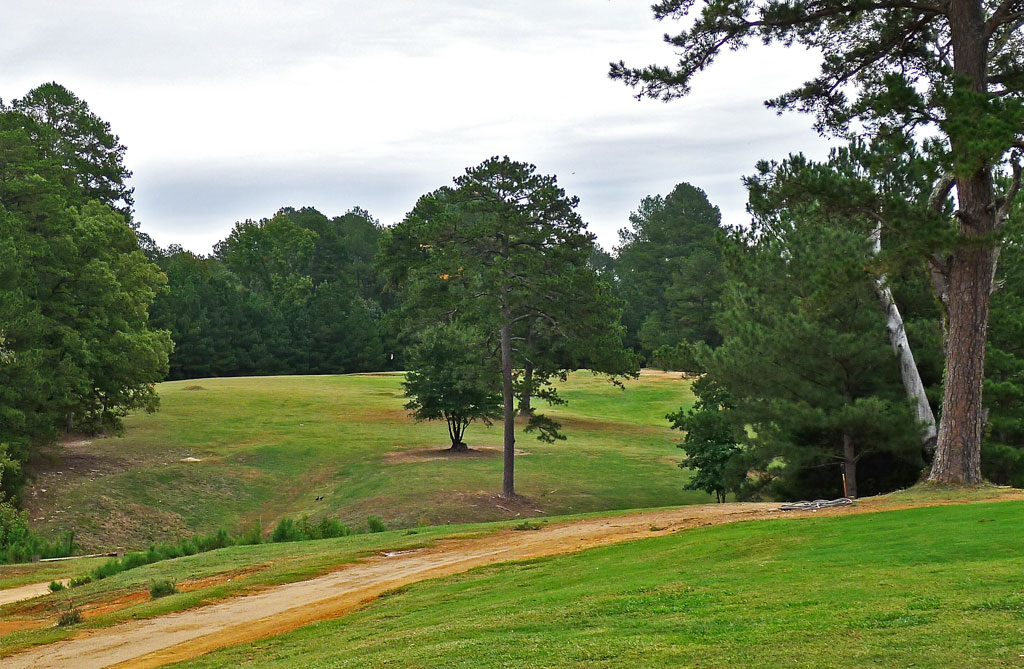 Birdie:  Lakeside Country Golf Club feels like a rollercoaster ride. There is not a flat surface anywhere on the fairways or greens. This is one course where you will be glad your ball flight is a slice. Trouble abounds everywhere to your left. Pair it with Lakeview (aka Essex Park) for a very enjoyable 18 holes (the two courses are only about one mile apart). Mr. Wilson, you done good!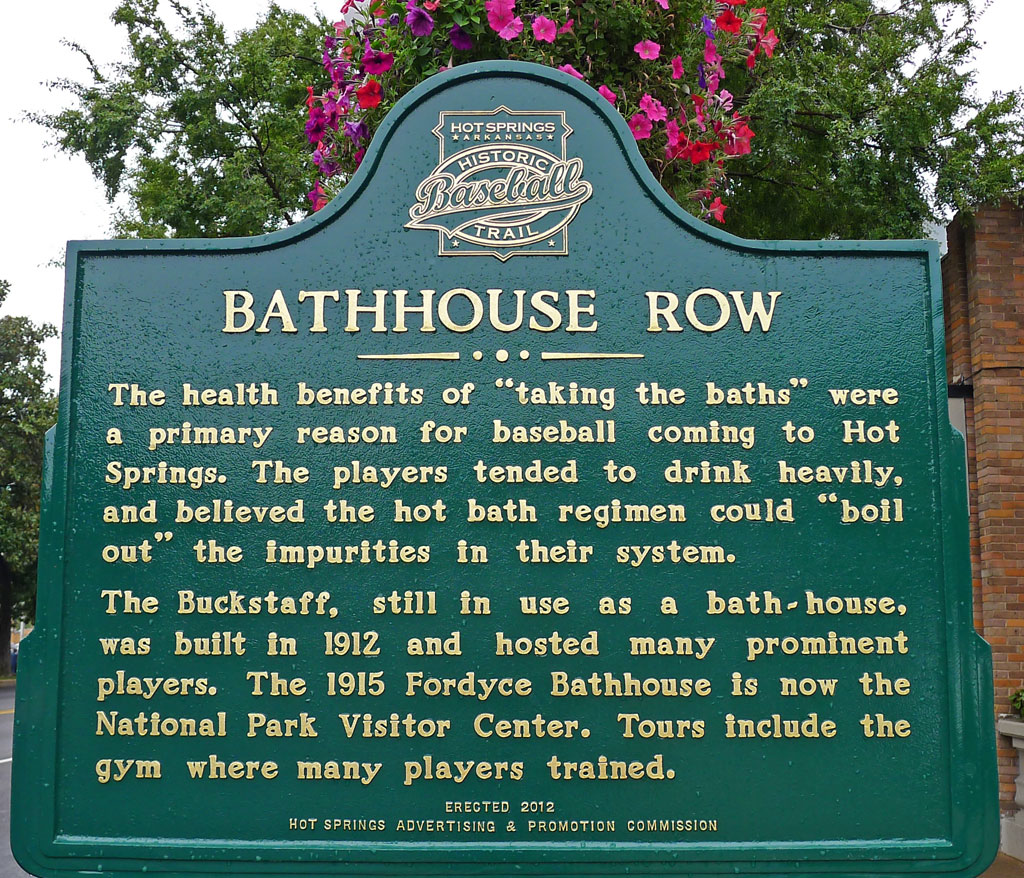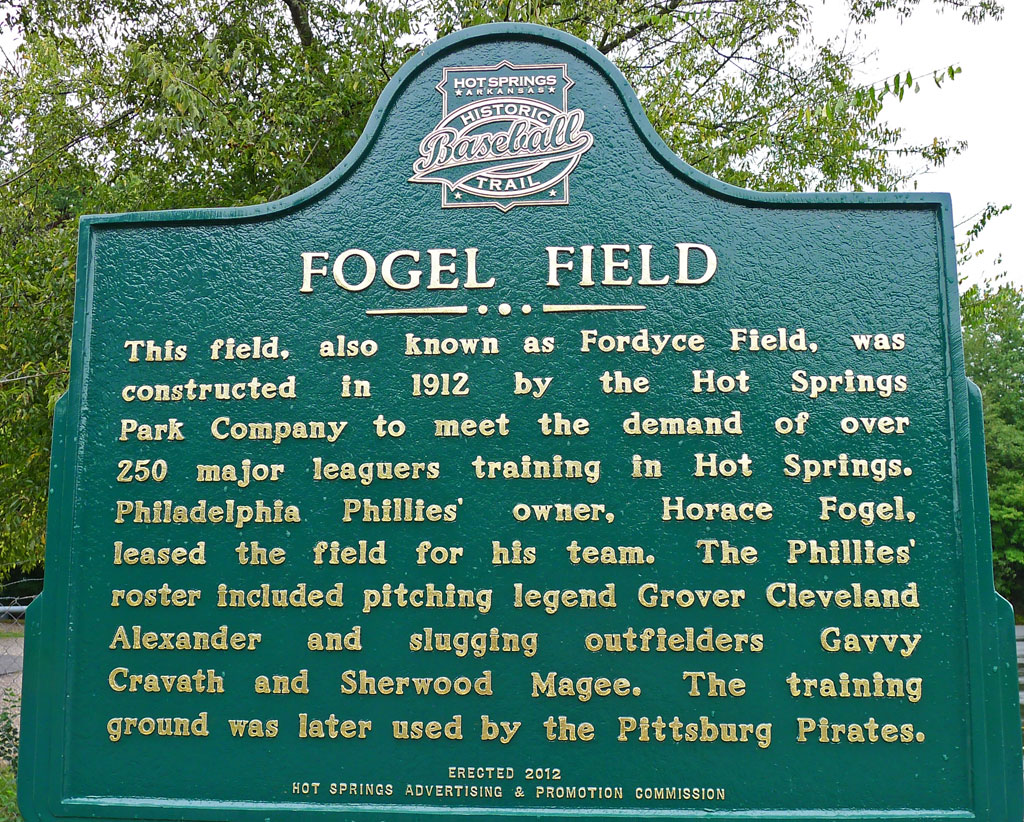 Hot Springs was the original Spring Training destination of Major League Baseball. There are 26 locations around town that take you back in time to visit a bygone era. It's a fun way to explore the town of Hot Springs.
418 Wilson Lake Lane, Hot Springs, AR 71901;  501-262-1826;  www.lakesidecountrygolfclub.com