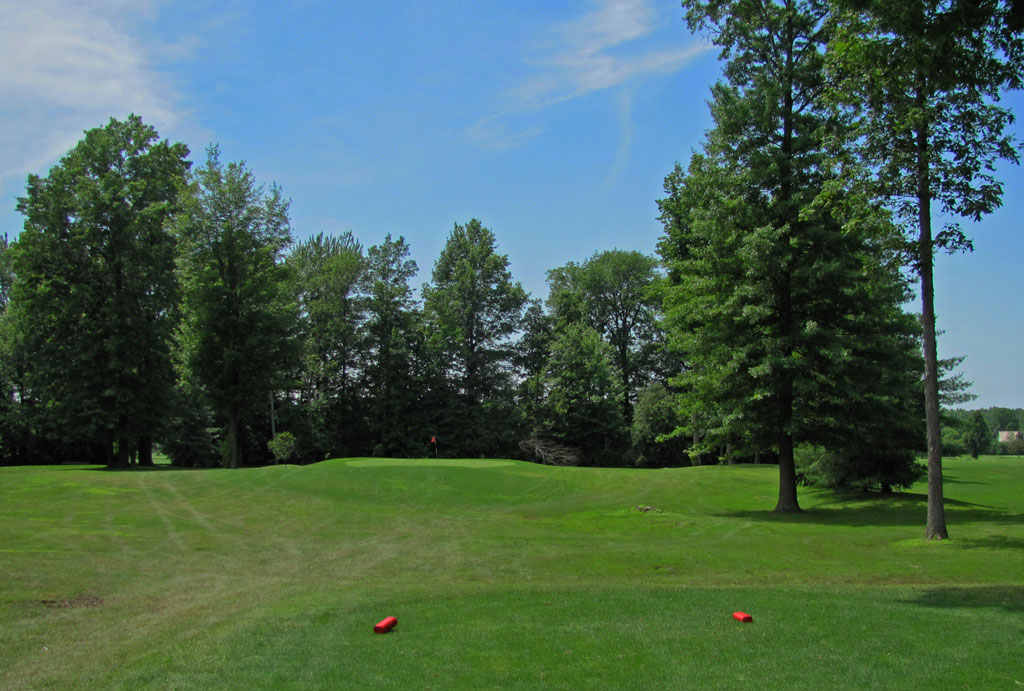 Emerald Woods Golf Course (or as the entrance sign read, "merald wood") is a 45-hole golf facility with five nines. The Pine Valley & St. Andrews courses are grouped together and are the most challenging. Both are tree-lined and have numerous creeks to navigate. A perfect combo for the experienced player. The Audrey's & Heatherstone nines combine for a less demanding eighteen. This layout still offers a challenge with tree-lined fairways, bunkers, and water hazards, including the "island hole" on #16. Today, I played…
The Park course which is a 9-hole par 34 layout. Soggy was the word of the day. After a week of rain, the fairways and greens were water-logged. That being said, the greens were running around "3" on the stimpmeter but were in nice shape. This course was the last one built and was squeezed between the other courses. If you drive the ball straight, you should score well but look out for the rough as it will gobble up stray tee shots.
You can start your day in great fashion as hole #1 is a very driveable par 4 and it is the only hole that has even the slightest dogleg. The only hazard is on hole #2. Beware of the stagnant pond that lies to the left of the fairway and green. The rest of the course is just as it is described – A Walk in the Park.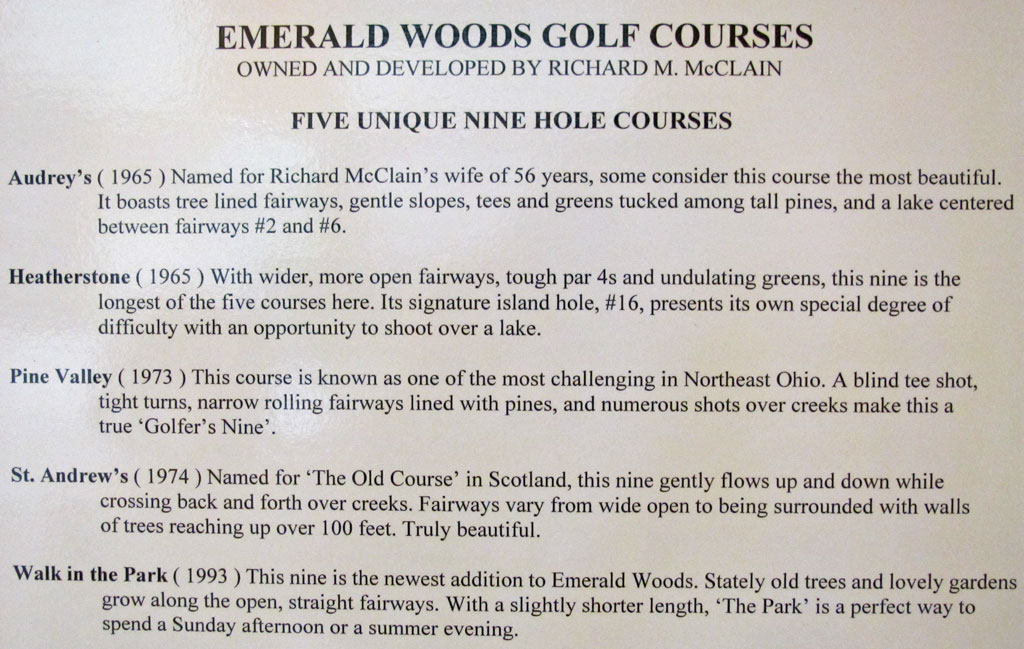 Bogey: This is a nice course for kids and families. If you are an experienced golfer, pick one of the other tracks. The Park was a good warmup as I went directly from the airport to Emerald Woods and was able to walk right on and play a 1h and 10 minute round during a busy Sunday.
12501 North Boone Road, Columbia Station, OH 44028; 440-236-8940; www.emeraldwoodsgc.com