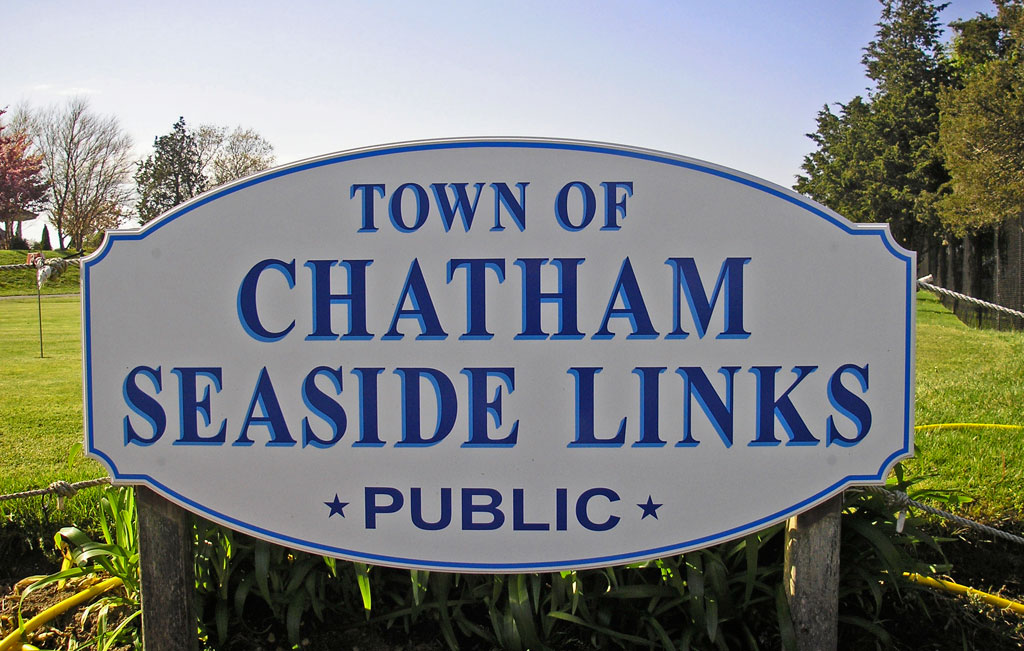 This is a funky course that starts with a funky first hole. Sorry to be redundant, but it is funky. It starts with a red/green light that tells you when it is safe to attempt your first drive of the day. Be careful when teeing off on each hole – there are many blind tee shots.

Chatham Seaside Links is a very short, hilly course with seven par 4's and two back-to-back par 3's. Many of the par 4's are driveable for you big boys. If you tend to fade the ball, be careful at #2. Even though there is a fence protecting the tee box at #3, I still found a way to almost bean an unsuspecting player with my slight fade.
The fairways are tight but the course is fairly open. Make sure you bring your best "fore" yell as there can be plenty of play from the wrong fairways. Some of the holes have Astroturf teeing areas – another quirky feature of this course.
The greens fee was only $20 and the course grew on me as we completed our round in about one and a half hours.
Bogey:  I would not go out of my way to play here again, but if you are in the area visiting the Chatham Lighthouse and want a quick fix – go for it.
209 Sea View St., Chatham, MA 02633;  508-945-4774